Challenge:
Educate potential clients early in the sales cycle.
Solution:
Using LiveChat to engage with visitors on the website.
Results:
Educated clients and increased number of leads by 25%
People is an administration solution for HR professionals and business owners. It allows companies to get more control of their workforce by keeping all employee information in one place. Employees responsible for human resources can rest assured, knowing that administration is handled properly and everything is audited.
People has used chat for many years. According to Sat Sindhar, Managing Director at People: "Customers feel comfortable with using live chat because they can see that they are talking with a real person and not a robot." However, the chat they used seemed too old for them. Sat decided that his company needed a modern chat solution, so he researched the market in order to find one. LiveChat, thanks to its "flexibility, ease of use and pricing", was the number one option for him.
"We needed a modern chat solution with all the features at a great price – there was only one option – LiveChat!"


— Sat Sindhar, Managing Director at People
Using LiveChat to educate potential customers
People's main purpose is to educate potential clients with the use of LiveChat. Agents teach them about the system through chats and live demonstrations. It's very important for the company to engage with visitors on the website first and then turn them into customers.
"LiveChat is an integral part of our sales marketing program," said Sat. "By talking with prospects early in the sales cycle, we are able to educate – not sell – and turn them into avid fans of the People solution," he added.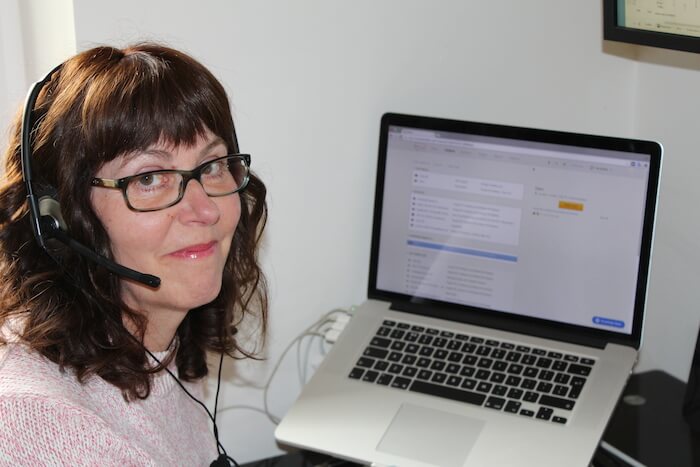 People uses automatic chat greetings to engage potential customers. Visitors who spend more than 20 seconds on their site, receive a chat greeting that starts a conversation with an agent. They also set customized greeting for returning visitors. It automatically welcomes back people who already have been on People's website before.
To make the chat more visible on the website, People set up a customized eye-catcher. It fits the page really nice and draws visitors' attention. According to Sat: "the advanced customization helps visitors see LiveChat as an extension of our website."
With ticketing system, the company receives messages when they're offline. What's important, they use it in their own configured way. Here's how Sat explain this: "we have used configured LiveChat to book demonstrations even when we are not online by changing the standard text, asking people not to leave a message but to book meetings – this works really well."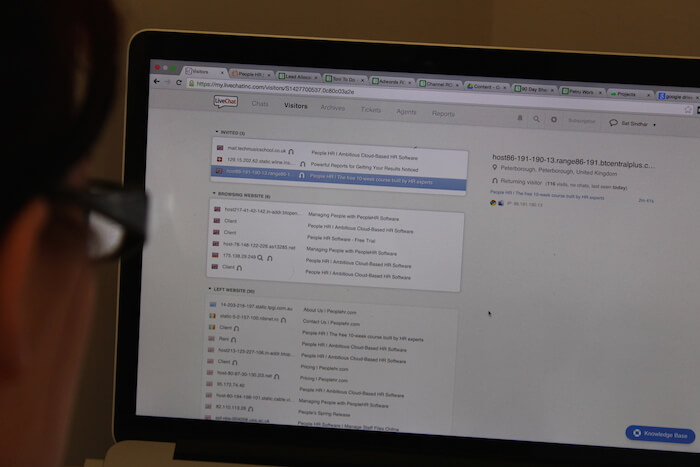 Increased number of opportunities coming in from LiveChat leads
LiveChat works great for both People and their visitors. Visitors feel comfortable talking on chat with a real person. They also enjoy the fact of being able doing other things while chatting. According to Sat: "visitors love talking on LiveChat. It's quick, they have a record of the chat, and they can do it while they do other things."
With LiveChat, People increased the number of leads: "We have about 25% new opportunities coming in from LiveChat leads. It helps us win more business, period!"
People wants to integrate LiveChat with their application for a real–time in–app support and keep educating potential customers.