More and more online brands start to go out of their way to provide personal experience. And by personal I mean the kind you would expect from a brick and mortar stores, where you can count on the shopkeeper to give you advice just when you need it. Customers love it, they come back for it and often are ready to pay more just for that experience.
RarePink, a bridal jewelry company from the UK, is a good example of a company providing this kind of service. Through meaningful advice over chat, they make sure that their clients make successful choices when purchasing jewelry online.
"A lot of support services offer a full email, chat and phone package but we found their live chat functionality was not as extensive as yours. LiveChat made a product that does just one thing really well and exactly as we needed it."


— Nikolay Piriankov, CEO at RarePink
Subscribe to LiveChat channel to get the newest content.
High street jeweler experience online
Advice tailored to customers' needs lays at the core of RarePink's idea for customer service. Help is readily available right when customers need it. "We know that our customers appreciate a great service and that if you were in a jewellery shop, you would like to approach someone when you require assistance, and not be harassed when you're just looking," said Nikolay Piriankov, RarePink's CEO. "Using LiveChat we replicate that optimum experience – our specialists are always there to help, but never in your face."
A team of RarePink's expert jewelry consultants helps clients pick engagement rings using LiveChat. According to Piriankov, agents offer help with every step of the purchasing process. "For most of our customers this is their first experience of buying diamonds, and may be unsure of the process and what to look for," Piriankov noted. "By implementing LiveChat we can offer expert advice to their questions in a timely manner at all times," he added.
Customers can ask questions about RarePink's product 24/7 to "ensure that their visions are brought to life for a fair price and in a manner that suits their busy lifestyles," Piriankov said.
The ability to provide reliable 24/7 service was one of the top RarePink's requirements when picking a live chat service. "With our customers and agents spread across the globe, LiveChat provided us the ability to assign agents to specific division locations," said Piriankov.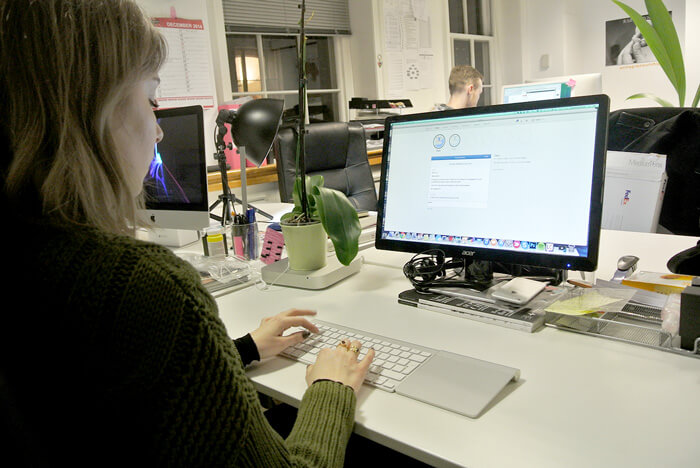 Painless chat implementation
Piriankov noted that LiveChat was "easily implemented into RarePink's website" while being "seamlessly compatible with a mobile interface." The installation involves placing a bit of LiveChat code on the company's website and can be completed within a few minutes.
Currently, RarePink is offering their LiveChat on two websites, with just over 10 agents providing help for the customers. The customer service team is using Salesforce and Google Analytics integrations with LiveChat to "get insights on how customers shop and to capture their details into our CRM," which gives the team crucial information about leads and conversions.
One of the biggest game changers for RarePink were the customization options available in LiveChat. "Love how we can create a chat experience on different pages that matches the purpose of the pages," Piriankov commented. "We also love the CSS editing and integrations which makes LiveChat feel like it was built just for us."
Results and plans for the future
RarePink's efforts to provide meaningful advice have already paid off. According to Piriankov, the company noticed a 15 percent increase in conversion rates after introducing LiveChat.
What's even more important, customers really appreciate the provided service. "Customers love being able to engage with our agents and often end up sharing their life stories in the chat," Piriankov said.
The company plans to scale up their customer service by adding more expert sales and support agents to their team. This will allow RarePink to provide all of their 24/7 support in-house, making it possible for RarePink to "control every aspect of the service," and deliver the personal experience customers are looking for.