As a company that puts a lot of effort to delivering the best possible experience to its clients, Warby Parker has devised a couple of innovative ways to handle customers service that represent that philosophy completely.
Subscribe to LiveChat channel to get the newest content.
Read on to see how Warby Parker handles customer service and how LiveChat is used in these activities.
"As a company, we are very customer-experience oriented."

— Mara Castro, Director of Customer Experience
The best glasses for the lowest prices
Warby Parker is a transformative lifestyle brand offering designer eyewear at a revolutionary price while leading the way for socially-conscious businesses. They want to provide an amazing, well-crafted product at an affordable price ($95, to be exact), as well as an incredible customer experience. There are one billion people on earth without access to affordable eye care, so for every pair sold, Warby Parker distributes another pair to someone in need.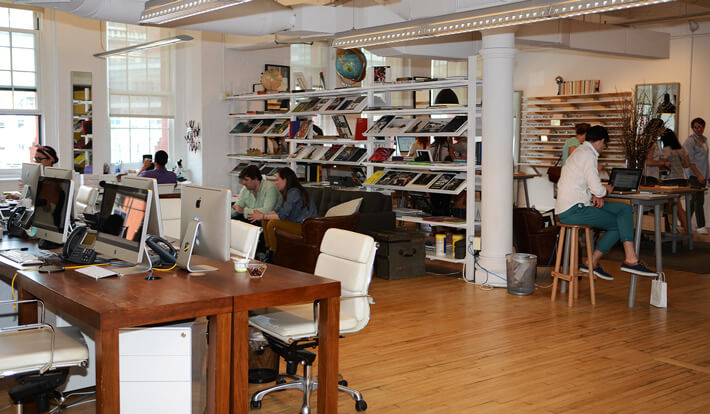 The company offers several interesting ways to try on their merchandise. Customers can upload a photo of themselves to their digital device and "try-on" glasses using a Virtual Try-on program. Another option, the Home Try-on, allows customers to select five of their favorite frames, which Warby Parker will ship to them completely free of charge. Customers can then try them on at home for five days, get ever-important feedback from family and friends, and then ship them back once finished with no obligation to buy. Finally, customers can drop by one of Warby Parker's stores or showrooms.
Warby Parker's success formula
Apart from the aforementioned price of their glasses, Warby Parker is known for providing an incredible experience to each and every one of their customers.
This involves everything from providing free shipping and free returns, to offering frame feedback via social media, to providing quick support via its customer service channels. For instance, there is a six-second phone pickup rule that ensures no client has to wait too long for an answer.
"We're all about providing an incredible customer experience to those that interact with our brand. Offering yet another channel of communication for our customers makes getting in touch with our associates that much easier, ultimately improving overall customer satisfaction."
LiveChat as a way to connect with customers faster
To cater to all clients, Warby Parker decided to try out LiveChat as a form of contacting customers who prefer immediate responses without having to resort to phone or e-mail. It is extremely easy to use and incredibly convenient.
"Phone and email are still the two most popular ways by which customers can reach our team, but it's definitely been a helpful mechanism for those that prefer an alternative."
All those customers who would like to get a quick response can connect to one of the agents at www.warbyparker.com/inquiries.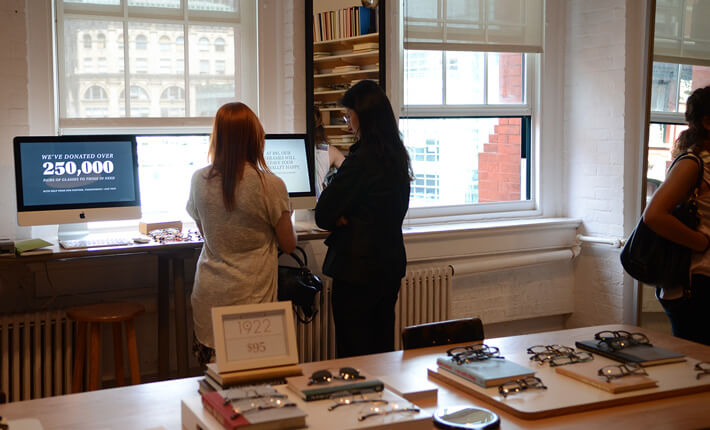 One LiveChat function is of particular importance for Warby Parker. The Goal system allows them the opportunity track how big of an impact LiveChat has on their sales or support:
"We regularly track how many of our customers successfully checkout on our website while or after communicating with us via LiveChat. The ability to easily view whether or not we achieved this goal helps us assess how supportive LiveChat is for our customers."
Netting around 2 thousand chats each month, Warby Parker's live chat seems to be a successful and immediate alternative to more conventional types of contact.
"Overall, our customers are very satisfied with LiveChat. We receive far more positive ratings than negative (in fact, we rarely ever see negative ratings). Our customers are often shocked at how easy the tool is to use and are thrilled that all questions can be answered almost instantaneously."