You can get more followers for your Google+ page by placing a +1 button in the chat window. Anyone satisfied with your service will be able to follow you straight from chat.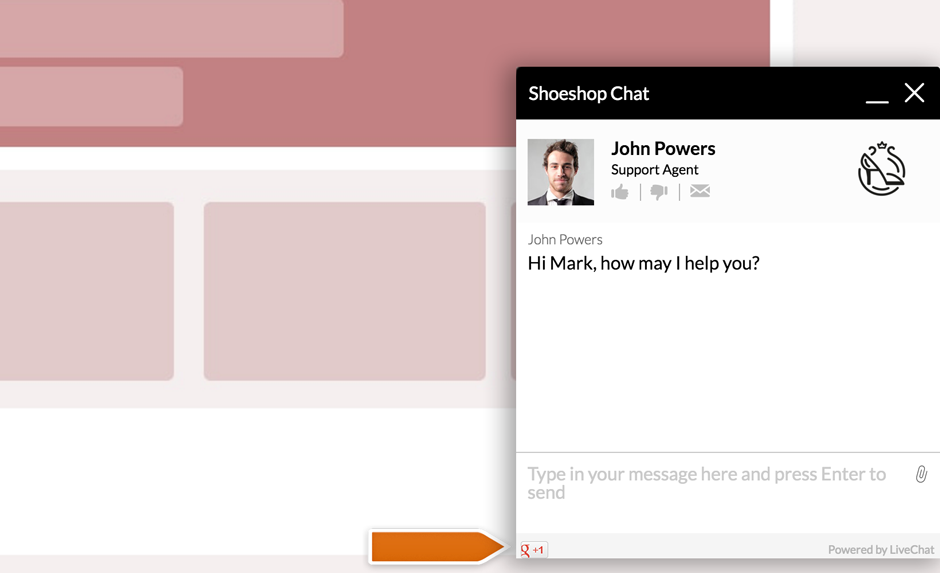 Setup
To place a +1 button for your chat, you need to follow these instructions:
Log in to LiveChat and go to the Theme section.
Click on the Advanced window tweaks link to bring up additional settings.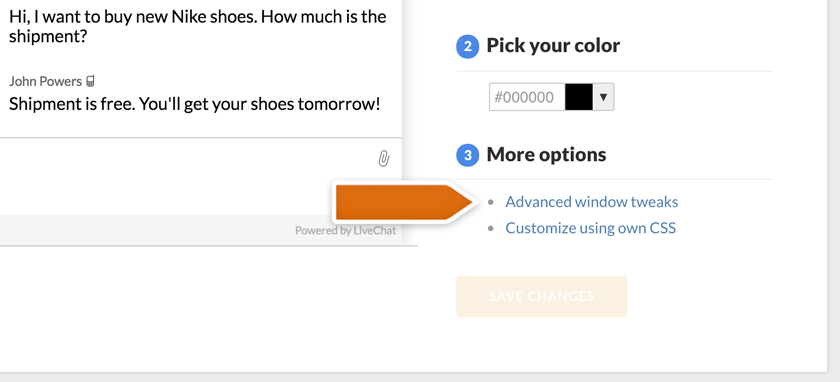 Select the Add a Google +1 button option.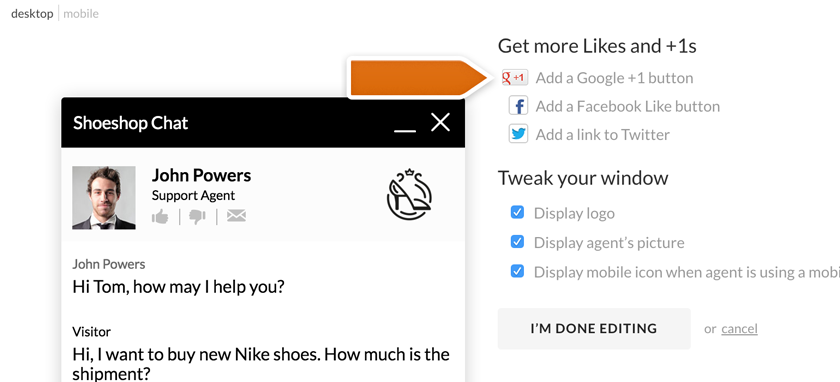 Type in the URL of your Google+ page.
When you are done, click on the I'm done editing button.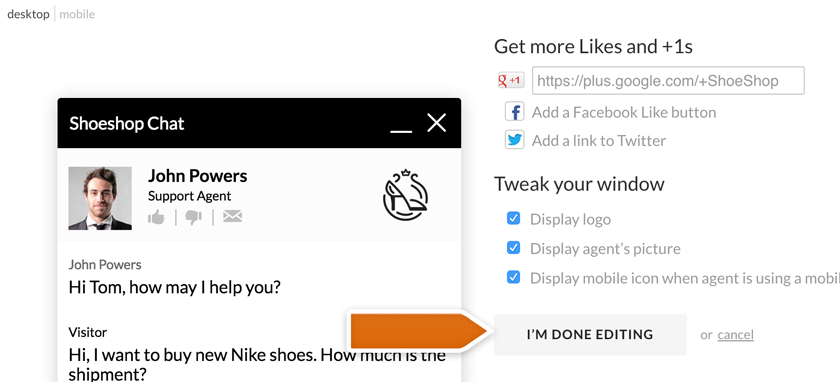 Finally, select Save changes to complete the setup.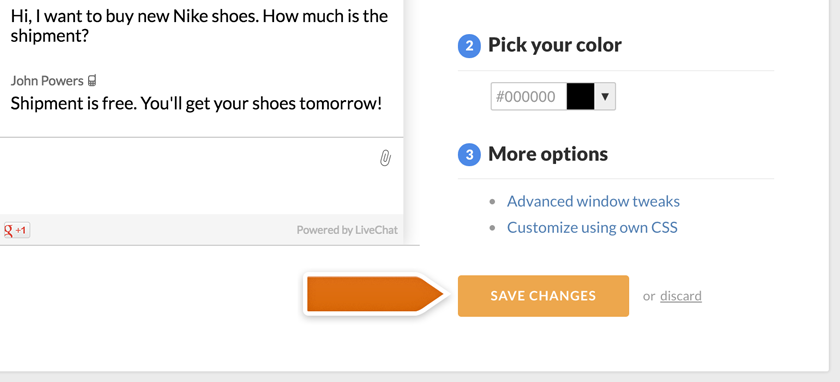 From now on, the +1 button will start showing up in your chat window and your visitors will be able to access to your Google+ page from chat.