You can adjust the Salesforce configuration to your needs, whether you want to see only specific information or pass transcripts to a custom Object in your Salesforce. The configuration is easy and here are the ways in which you can configure your Salesforce integration:
How to configure Lead and Contact fields visibility?
The fields visibility option lets you decide which information about Leads and Contacts will be shown to agents during a chat.
To configure fields visibility, please click on the Settings button and choose the Lead fields visibility or Contact fields visibility option.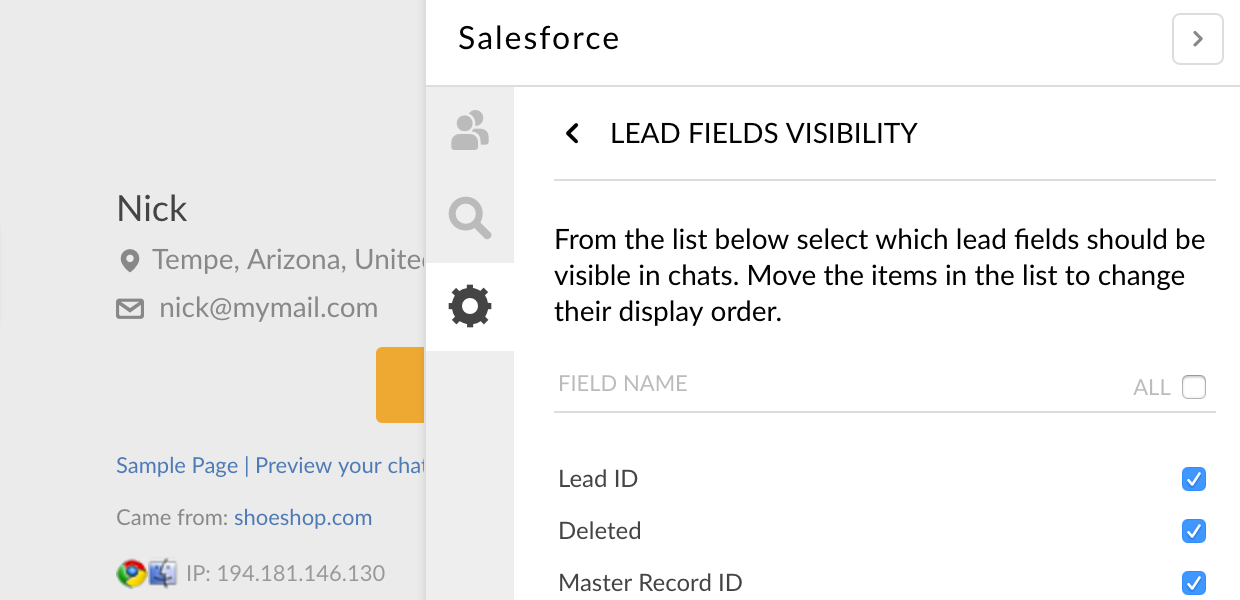 How to configure Chat transcript settings?
By default, transcripts are being attached as Cases to your Salesforce account, but you can choose any other Salesforce Object and attach transcripts there. For example, as an Object you can use Case or Task.
To do that, open the Salesforce plugin and click on the Chat transcript settings button.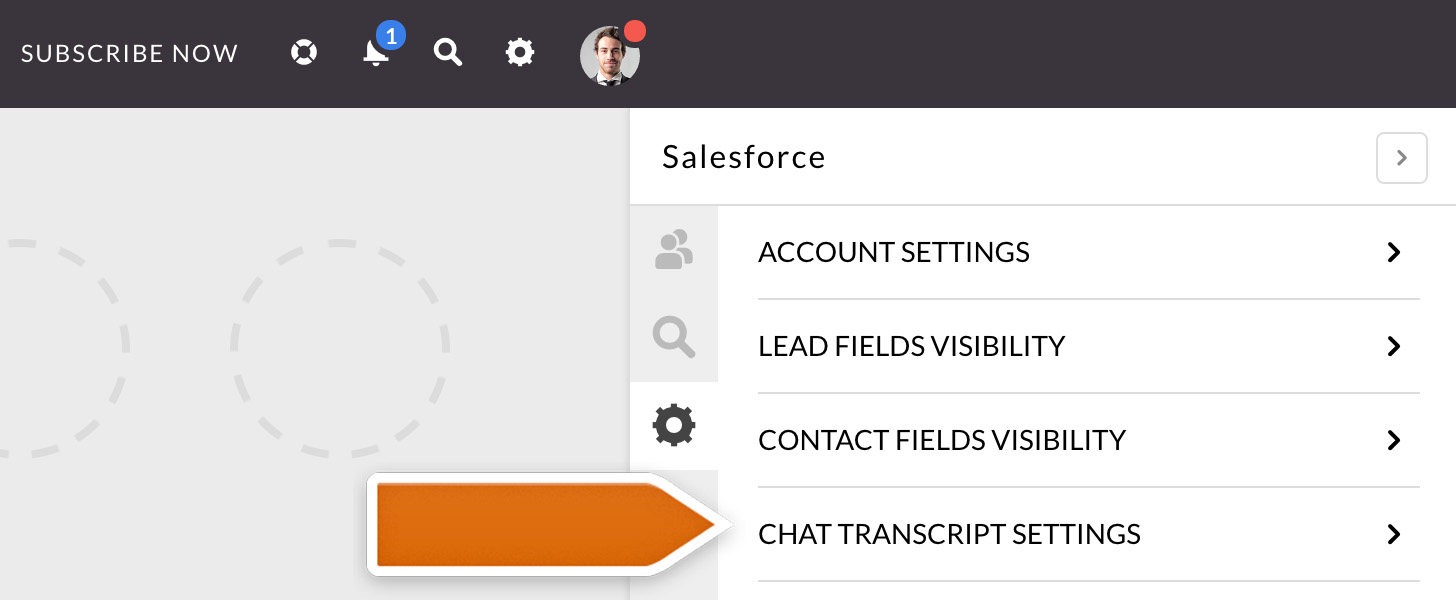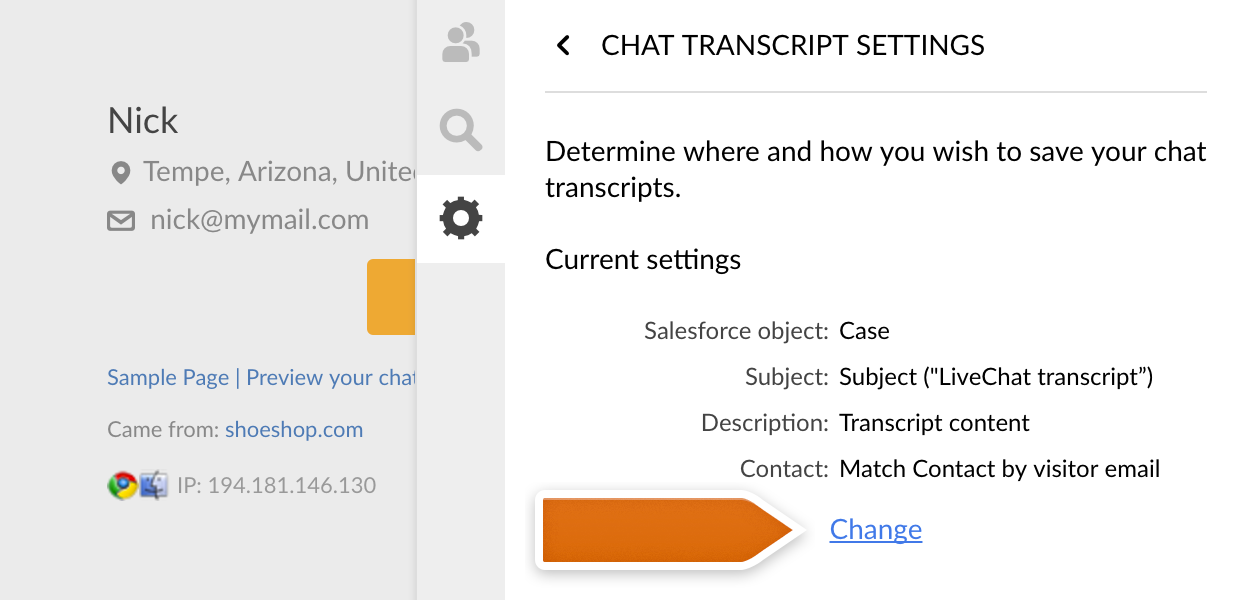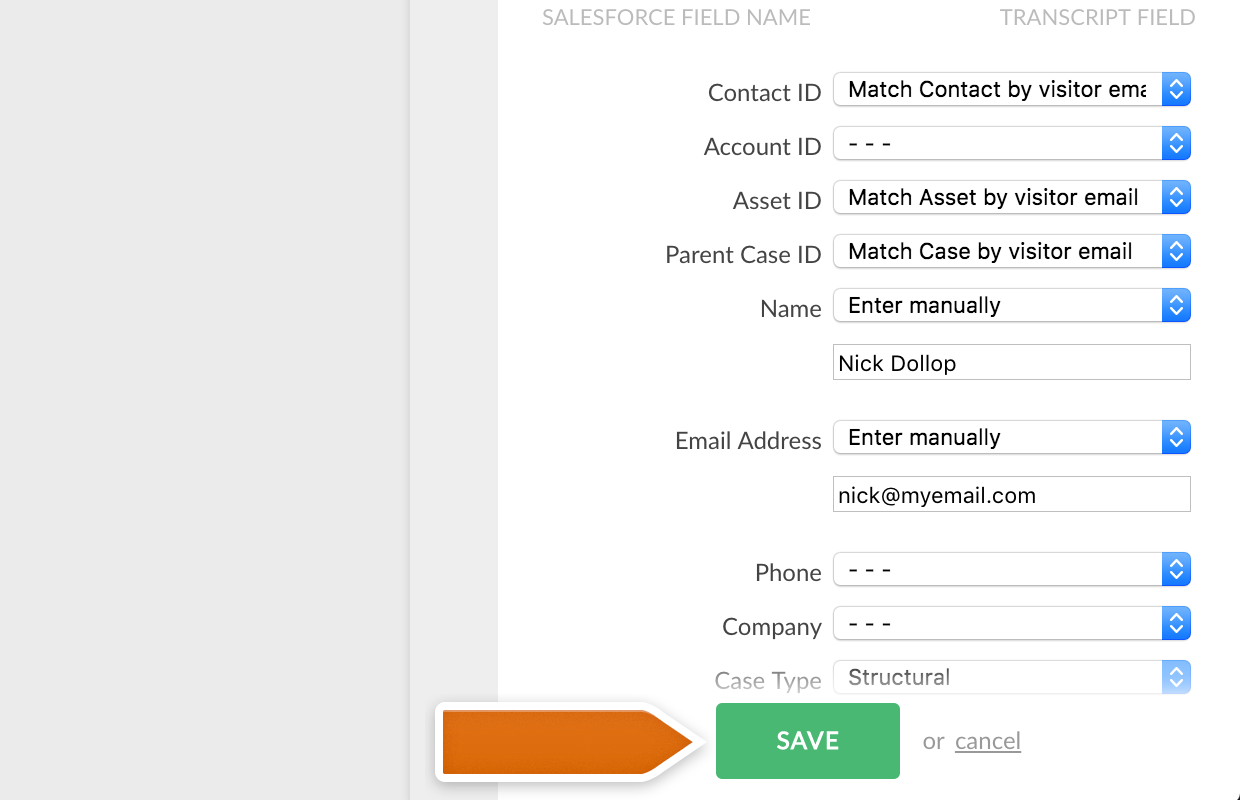 Done! From now, all chat transcripts will be attached to the custom Object in your Salesforce.
How to attach the transcript directly to a Lead or Contact?
Salesforce does have a possibility to attach Lead or Contact to which you are saving Transcripts directly to your Case or Task. By following these steps, you will be able to attach Transcript directly to existing record in your Salesforce.
Go to your Salesforce account and click on Setup in the top right section of your Salesforce dashboard - note that you will need the Administrator's privileges to customise those options.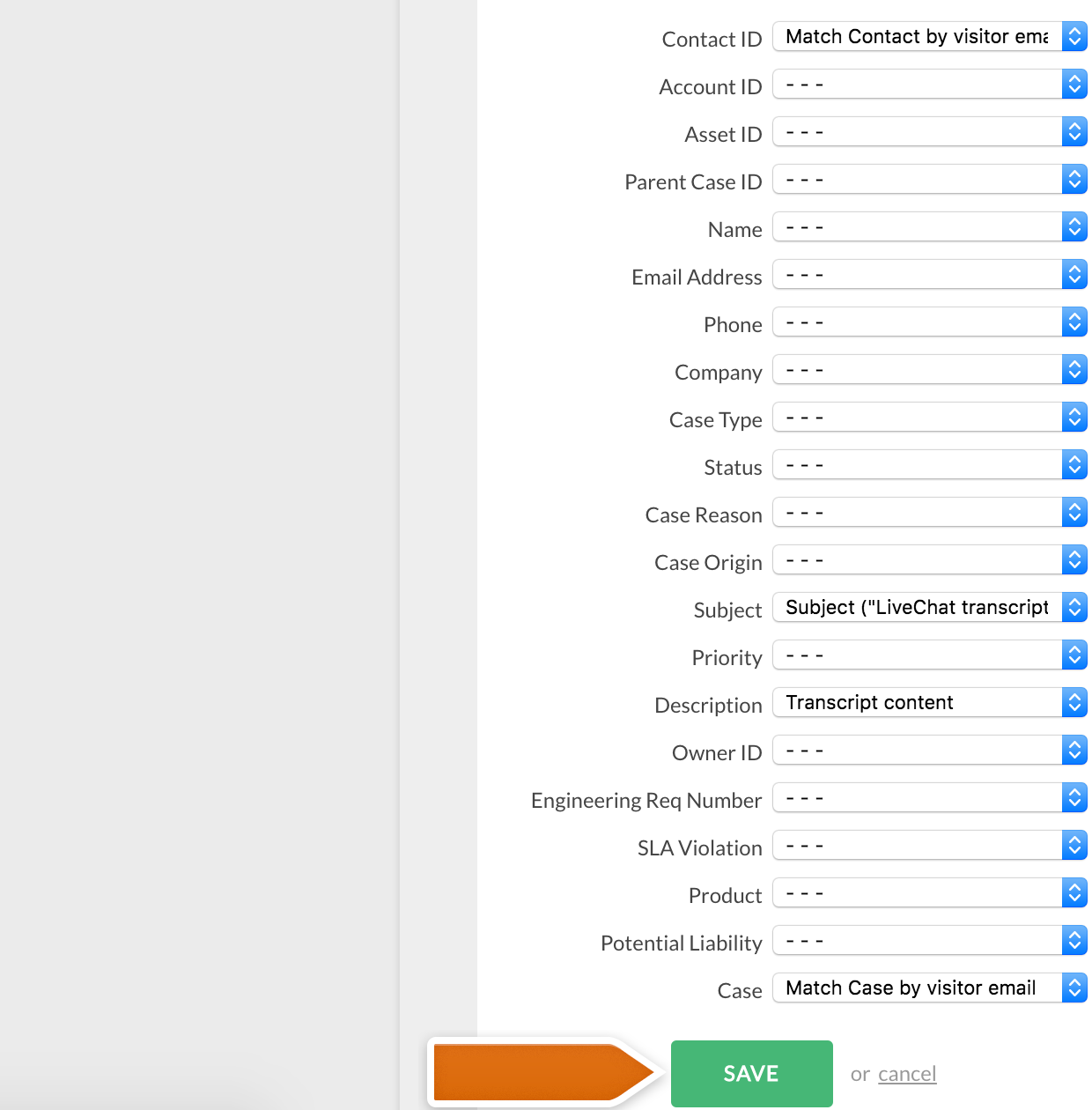 Done! Now, when attaching a chat transcript to a Lead, it will be automatically related to it.
Why I cannot add new Leads or Contacts?
If you are using a custom security settings for your Salesforce, it's possible that LiveChat integration may not work properly. For example, you will not be able to add new Leads or new Contacts to your Salesforce account. In order to workaround this issue, you may set up a custom permission set for agents using your LiveChat and Salesforce account.
As the process may be tricky, we have prepared a short training video, guiding you through the entire process of creating the custom Permission Set. We hope that you will enjoy it!
How to disconnect your Salesforce account from LiveChat?
If you are no longer using Salesforce or if you would like to simply stop using the integration, you can disconnect it directly in LiveChat plugin.


Done! Now you know what you can achieve with the proper Salesforce configuration. Hopefully you have found this article helpful but if you have any additional questions, feel free to start a chat with us - we are available 24/7/365!
Also, don't forget to check out other articles regarding Salesforce:
Salesforce integration - installation