Integration with Microsoft Dynamics
With the Microsoft Dynamics CRM integration for LiveChat, you can collect data on your clients and then use it during chats.
The integration allows you both store new contacts directly from chat as well as display existing customer data in the application.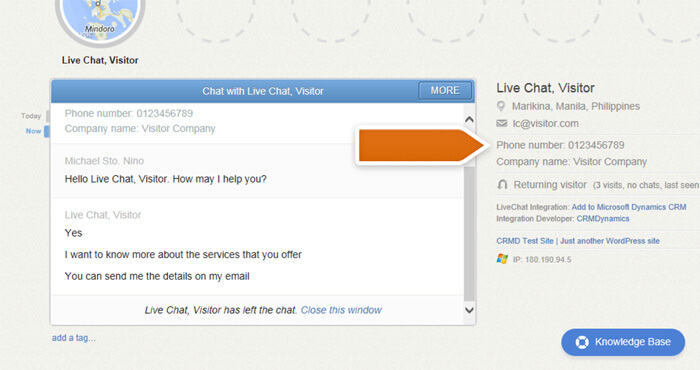 More LiveChat integrations
Start free LiveChat trial!
5-minute setup, test out the Team plan features for 30 days, no credit card required.