Integration with Salesforce
This integration allows your agents to move customer information collected during chats to Salesforce with just one click.
Using the built-in panel, agents can view information about customers saved in your Salesforce, add contacts and leads straight from the chat and pass chat transcripts to Salesforce without ever leaving LiveChat.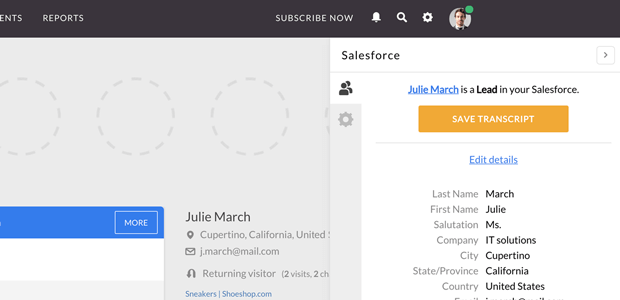 More LiveChat integrations
Start free LiveChat trial!
5-minute setup, test out the Team plan features for 30 days, no credit card required.