Integration with SugarCRM
Transfer relevant information from chat to SugarCRM with one click. This way, your sales and support teams are up-to-date on any communication with new or existing customers.

You can also use the integration to add customer information from archived chats.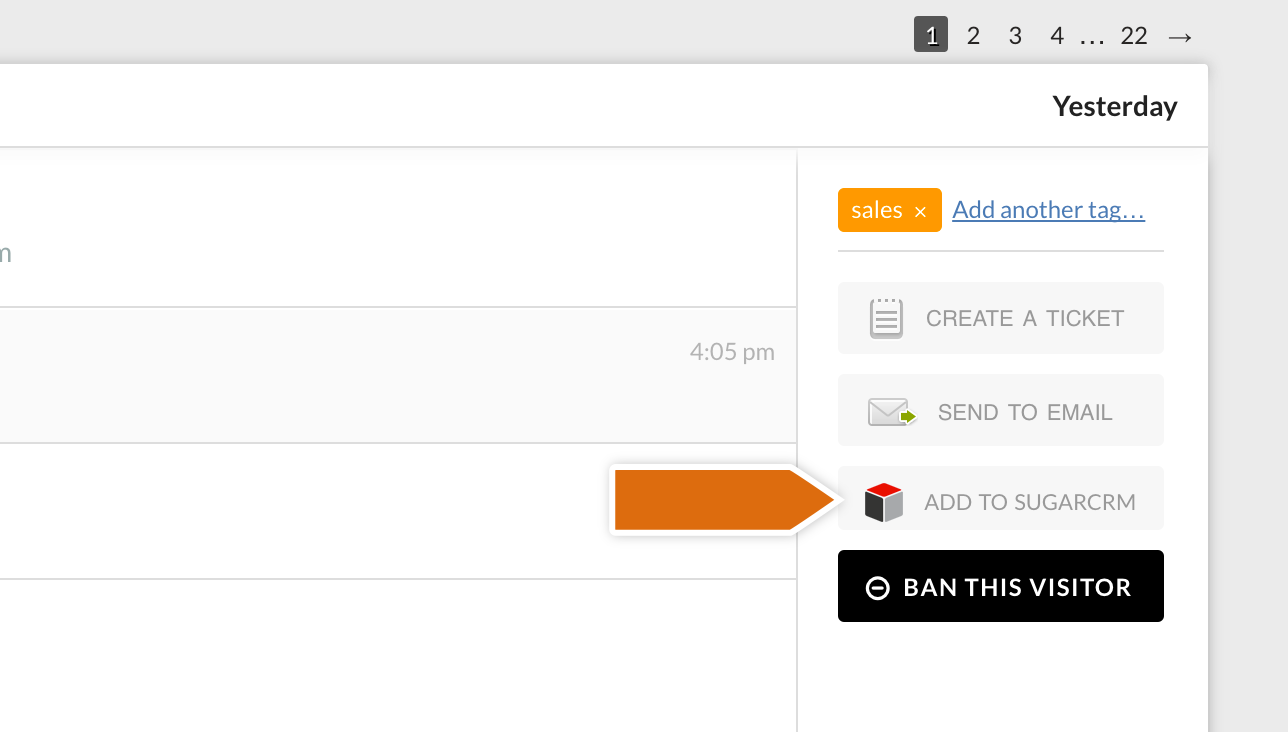 Using this integration, you will be able to do the following:
search through records using the fields from pre-chat surveys
create new accounts and leads
edit existing entries and add chat transcripts to them
More LiveChat integrations
Start free LiveChat trial!
5-minute setup, test out the Team plan features for 30 days, no credit card required.