amoCRM: adding new contacts via chat
You can gain plenty new contacts while chatting by using the amoCRM. With this integration, you will be able to add new contacts straight from chat.
Installation
To install amoCRM integration, you need to follow these steps:
Log in to your amoCRM and proceed to the Settings section.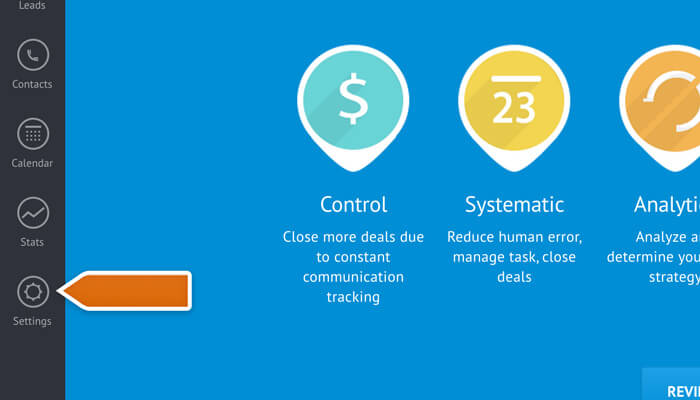 Next, go to Add-ons & Extensions.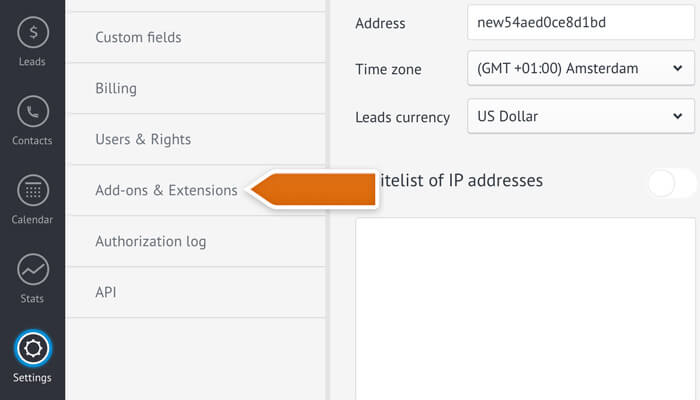 Click on the Install button below the LiveChat logo.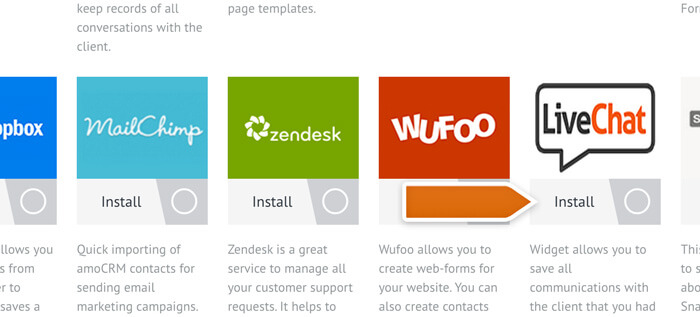 Copy the link generated by amoCRM and go to the Webhooks section of your LiveChat.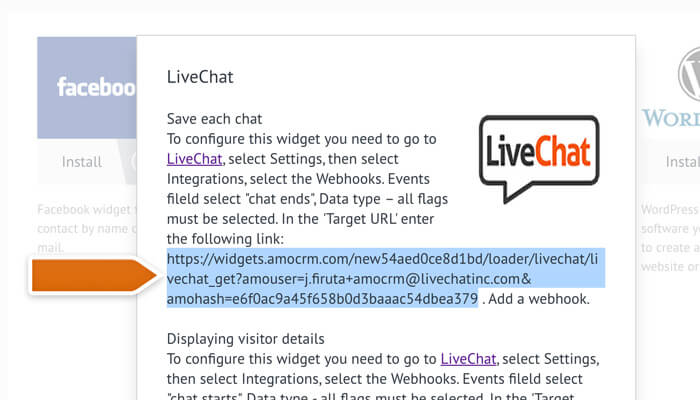 Click on Add a webhook and paste the link in the Target URL field.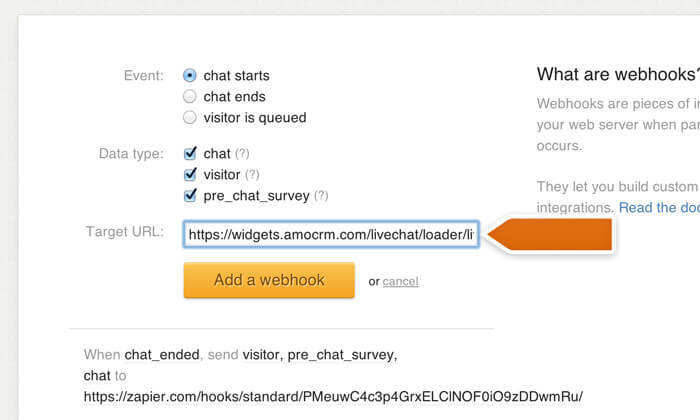 Click on the Add a webhoook button.

Go back to amoCRM, copy the second link and follow the instructions from steps 4-6.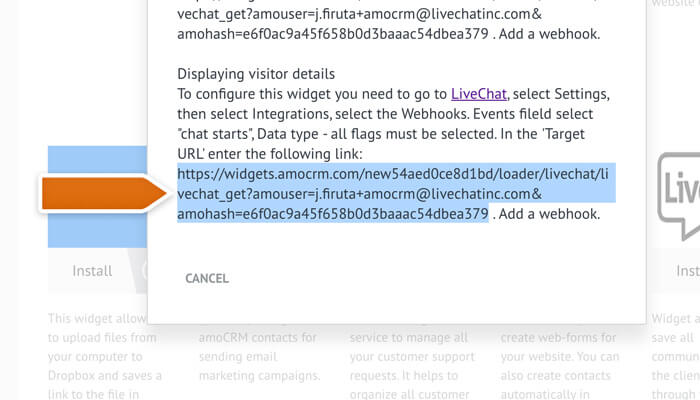 From now on, every time you start a new chat, a contacts will be added to your amoCRM.