Drupal: LiveChat on your webpage
If you manage your website using Drupal, you can quickly place a LiveChat widget on it to get in touch with your customers.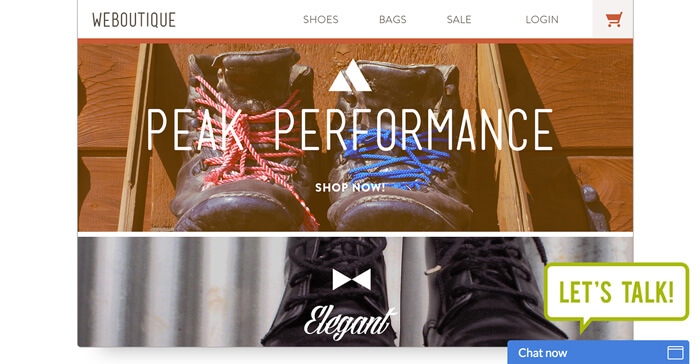 All you need to do is to get the LiveChat module, install it and get a LiveChat app.
Installation
Here are the instructions you need to follow:
Download the Drupal plugin and place it in the /sites/all/modules/ directory.
Go to the Modules section in your Drupal panel.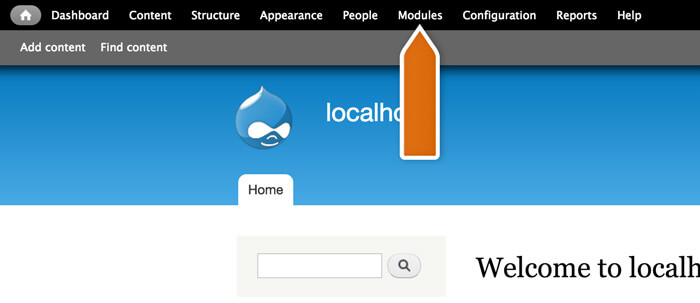 Scroll down and Enable the LiveChat widget. Click on the Save configuration to continue.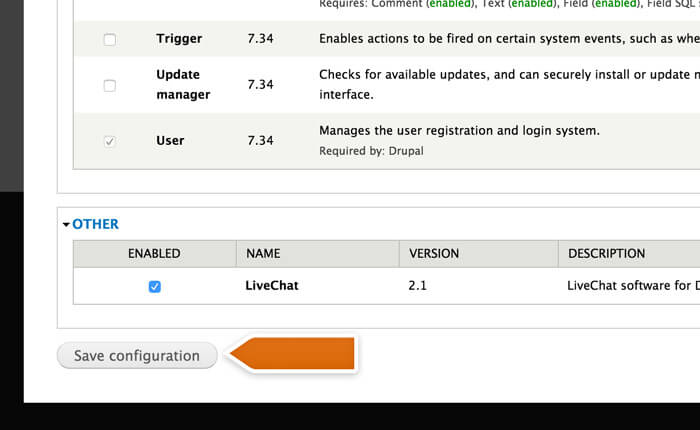 A LiveChat option should appear on your toolbar. Click on it to proceed.

Enter your LiveChat login and click on Save configuration to finalize the installation.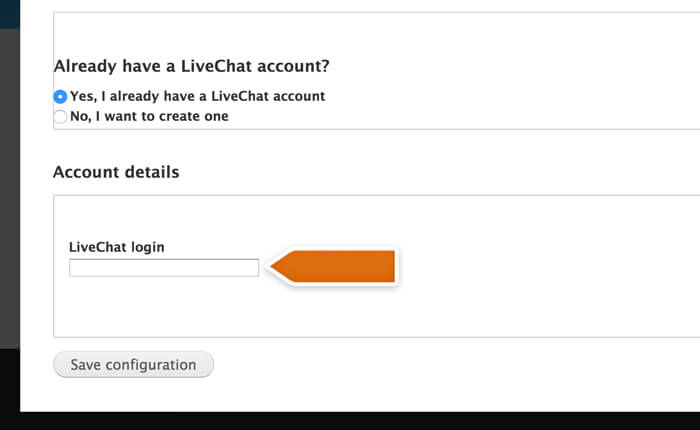 Congrats! Now, your customer will be able to get in touch with you on your page. You simply have to download a LiveChat app and start chatting!