Highrise: storing chat visitor information
Integrate your live chat with Highrise for an easy and effective way of handling your online contacts. This integration will make the following possible:
Adding new and old contacts and deals with one click
Gathering of contact information using the pre-chat survey data
Forwarding chat transcripts directly to Highrise and assigning them to contacts
Displaying contact information in the chat window
Boost your sales and support activities by keeping your contact information updated with the Highrise integration.
Setting up the integration
In order to enable this integration, follow the steps below:
Go to the Highrise installation page.
Click on Install to proceed.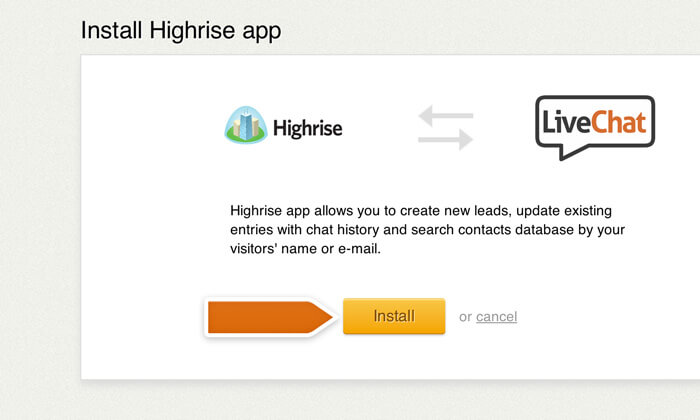 Now, go to your Highrise, select Account & settings and choose My info.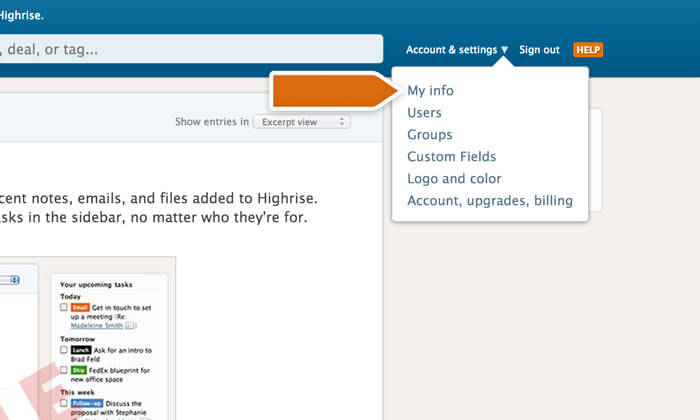 Go to the API token section and copy your Authentication token.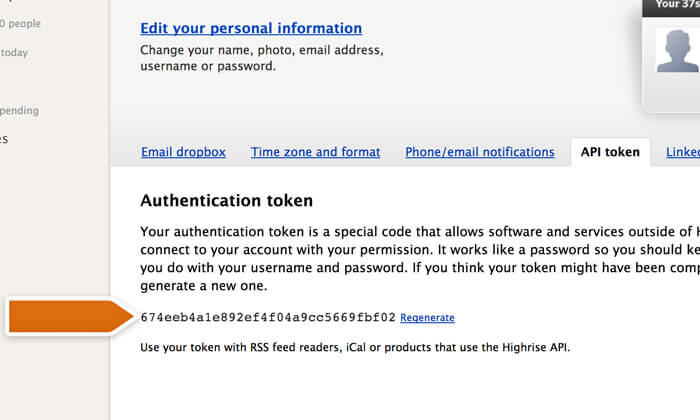 Enter your Highrise address and paste the API token in the application settings.
Click on Save changes to finalize.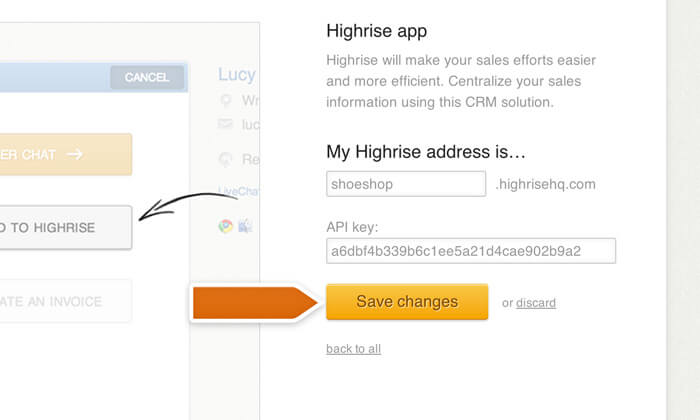 Congratulations! The Highrise integration is now enabled.
Visitor information in the chat window
Spot past leads and contacts whenever they drop by for a chat. Whenever one of your Highrise contact starts a chat, he or she will be recognized and the stored information about the contact will be automatically placed in the chat window.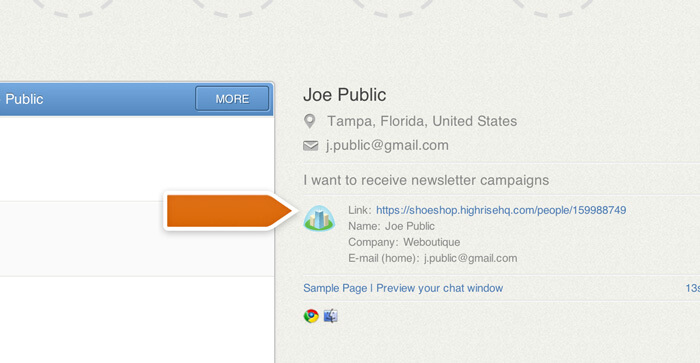 Adding contacts to Highrise
To add a contact to Highrise, you need to click on More in the upper right corner of the chat window and then on Add to Highrise.

Alternatively, you can also add contacts to Highrise from archived chats. Simply select a chat in the Archives and click on the Add to Highrise button.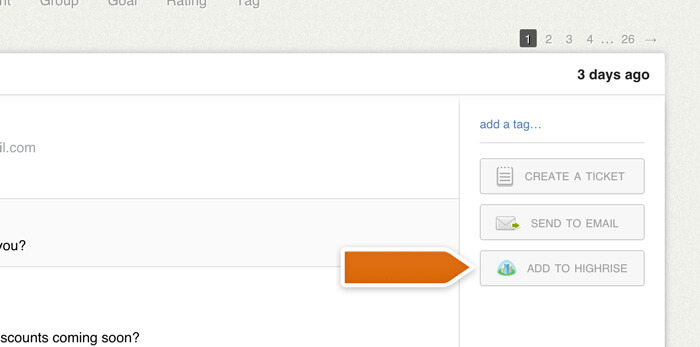 When using the integration for the first time, your agents will be asked to provide their Highrise API token. To get the API token, they need to repeat the 4th and 5th step of this guide. After they paste their token, they should click on Save.
After using the integration in the chat window, you will be give a choice to either create a new contact or a new deal. Additionally, you will also be to choose one of the similar contacts or deals. Finally, there is also a choice to add the record to an existing contact or deal.
When you choose one of the options, a chat transcript will be added as a Note to the contact or deal you've chosen. The pre-chat survey data, containing your visitor's name and e-mail will be added to the contact or deal and is available in the Personal Info section.