Join.me: share your visitor's screen
Please note that Join.me requires API access for the integration to work. The API access is not available during Join.me trial.
You can easily integrate Join.me with your LiveChat license and get the benefit of both services combined. Thanks to this integration, you will be able to start screen sharing sessions with your visitors straight from the chat window with just one click.
The set-up
To enable this integration, go through the following steps:
Log in to the Control panel and go to the Join.me integration page.
Click on Install application button.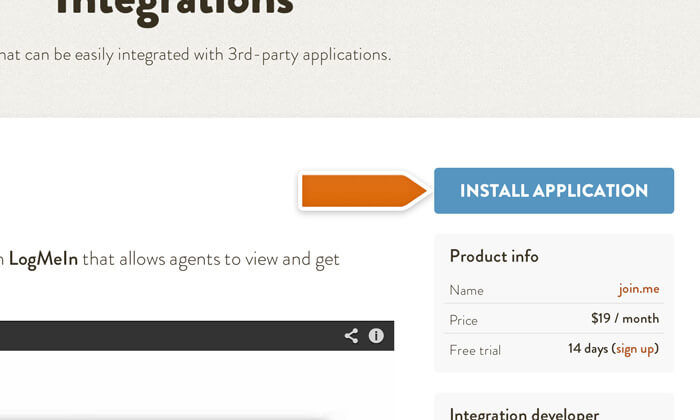 Finalize the installation by pressing Install.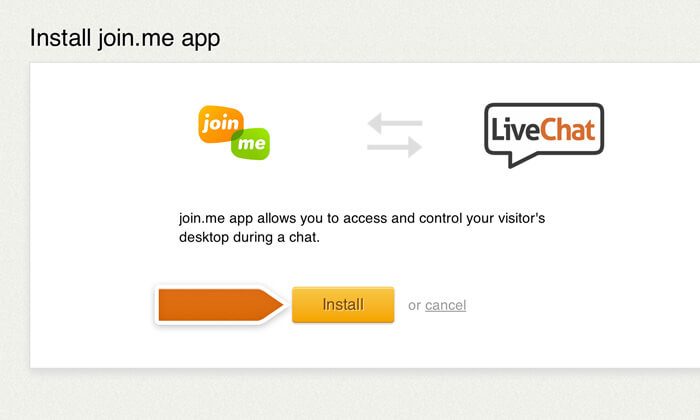 Now your Join.me integration is active and you can start screen-sharing sessions with your clients from the chat window!
Starting a screen-sharing session
To start screen-sharing session with a visitor, you have to click on More in the upper right portion of the chat window and then select Access desktop.

You will be asked for your Join.me login and password. If you already have an account, enter your credentials and proceed further. If you don't yet have a Join.me account, click on Sign up to create one.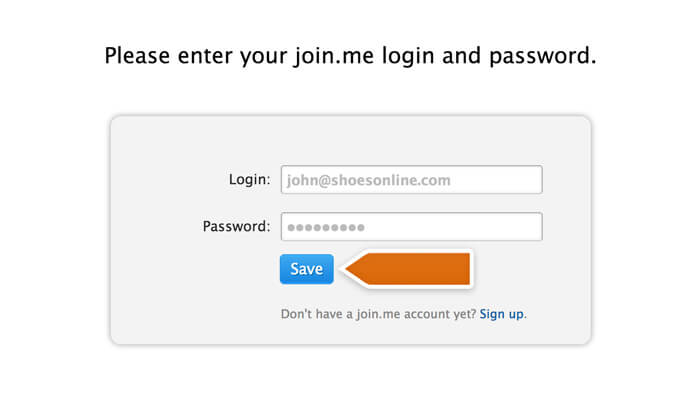 Your visitor will get a prompt in the chat window asking whether he or she would like to start a Remote desktop session. Visitors should accept the invitation and download a Join.me file.
When the download is complete, the visitor should run the file to start the session.
After the screen-sharing session has started, the operator will have access to Join.me interface which allows the operator to control the session, giving him a number of options. For example, the operator can share his own screen or take control over visitor's screen.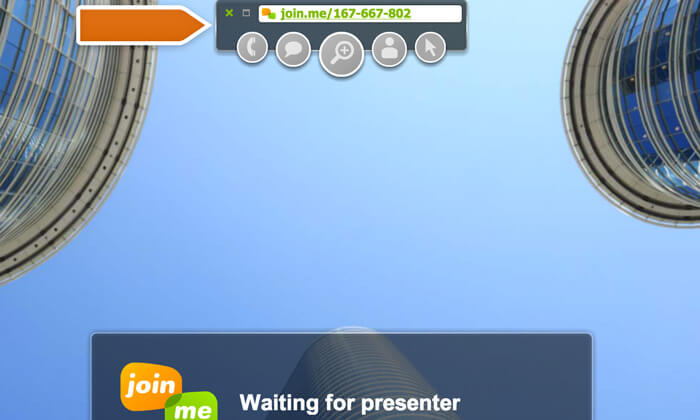 As an operator, make sure to take your time when resolving any issues when screen-sharing. Some internet connections make take a while to show your actions and some crucial parts could be missed if the operator is blazing through the problem.
After the visitor's case has been resolved, both the operator and the visitor can leave the screen sharing session. You can leave the session by clicking the X button.