LiveChat for multiple websites
You can put your live chat on many websites without any additional charges and monitor them from one application. To do this, follow the steps below:
Go to the Groups section of the control panel
Click on Add a group.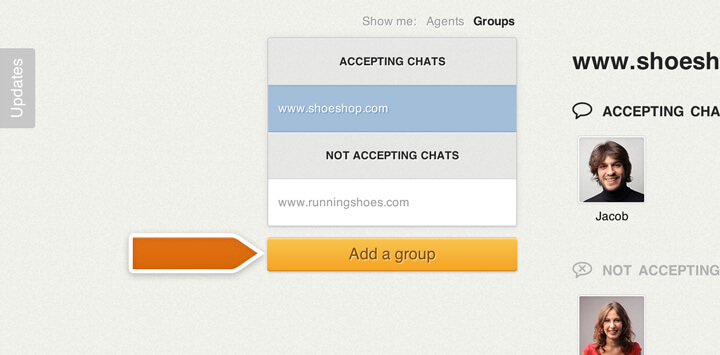 Enter name (you can use the website's name), add operators responsible for that site and click on Add a group button.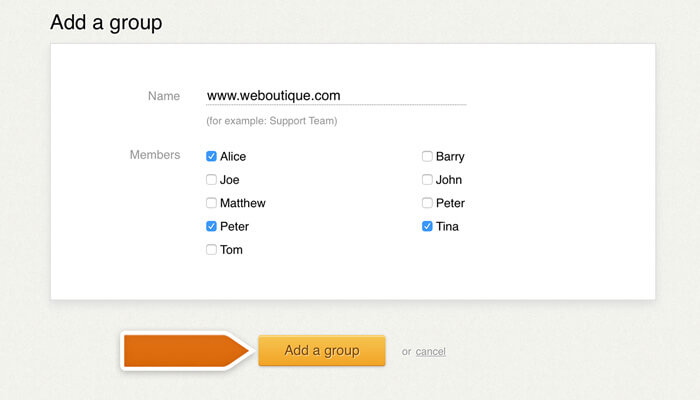 Create groups for all your websites in the same way.
Go to the LiveChat code section of the control panel.
Copy and paste the code before the

<

/

body

>

tag on all pages of your websites (or the pages where you want to have the chat option).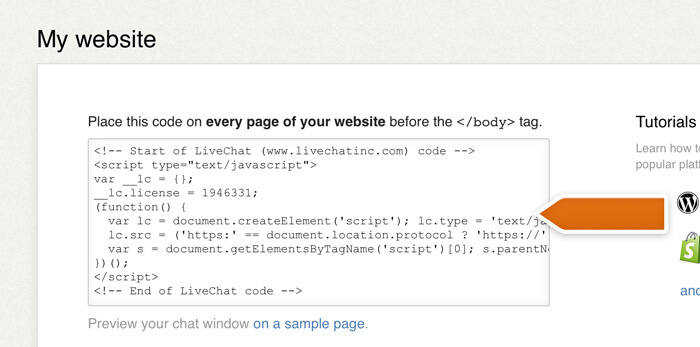 Next, go to the URL rules section.
If you don't have any rules set up, you will need to click on the Add your first rule button. If you have set up some rules in the past, click on the Add rule link.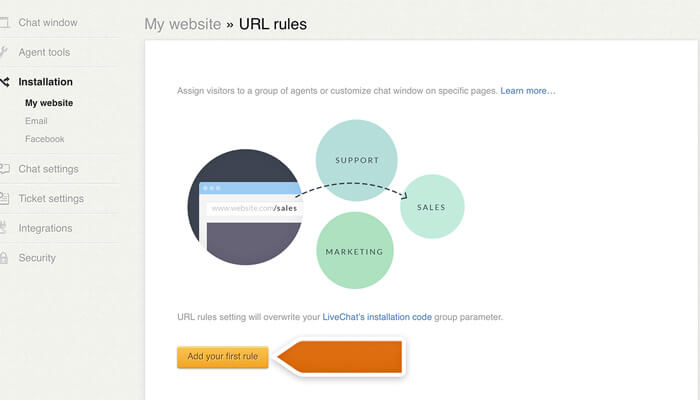 The rules will allow you to assign the groups you have created to specific websites. Type in the URL of the website you want to assign to a particular group. This can be a partial or an exact match but the partial match will allow you to cover the whole website with one rule.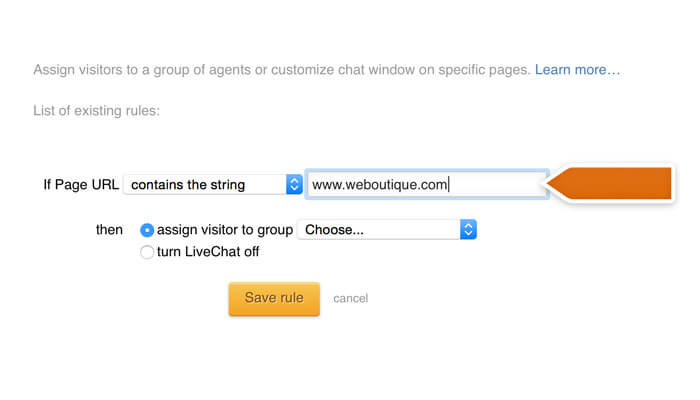 Next, select which group should be responsible for the website. Choose the group you've created for that website and click on the Save button to proceed.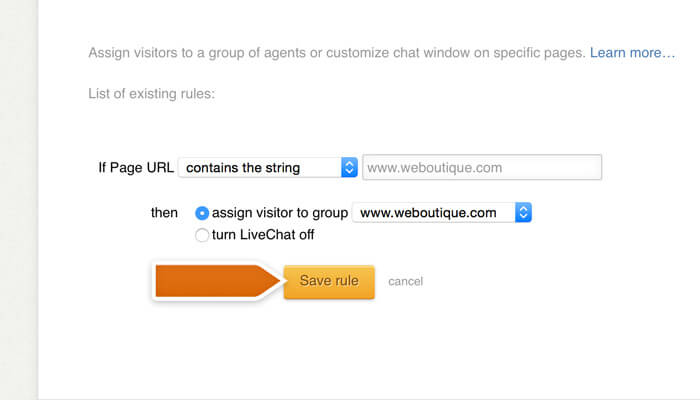 Repeat the steps 7-10 and add rules for all your websites.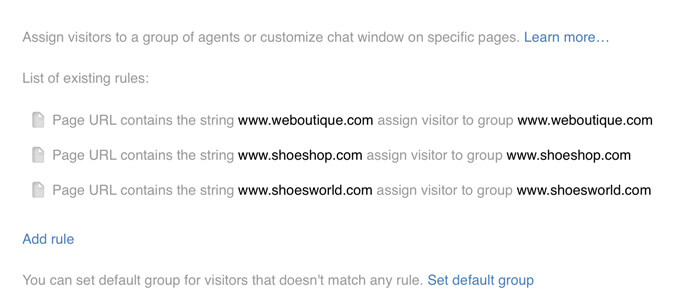 When you are finished, your LiveChat will be available on all your websites. Agent groups assigned to those websites will receive chats from them.
All that is left to do is to login to the LiveChat application and chat with all the visitors!
Separate chat sessions for different websites
When using LiveChat on multiple websites, you might want to offer a separate chat option for each of those websites. For example, if you have several e-commerce websites offering similar products, you'd want to offer separate chat sessions on each site.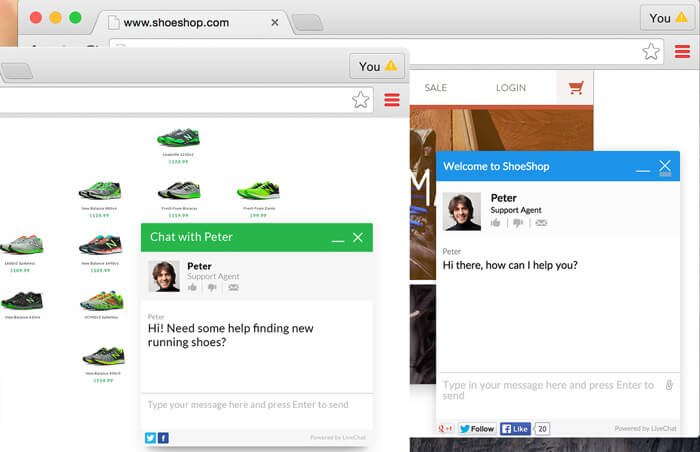 By default, if you are running chats on several websites and a visitor opens a chat on multiple of those sites, he or she will get the same chat (the same chat session). You can change that by adding the following line of code to your LiveChat tracking code:
window

.

__lc

.

chat_between_groups

=

false

;
When you add this piece of code, a visitor who visits several of your websites will be able to start several separate chats instead of getting the same conversation on each site.
Here's an example LiveChat tracking code with this line added:
<script

type

=

"text/javascript"

>

window

.

__lc

=

window

.

__lc

||

{

}

;

window

.

__lc

.

license

=

1946330

;

window

.

__lc

.

chat_between_groups

=

false

;

var

lc

=

document

.

createElement

(

'script'

)

;

lc

.

type

=

'text/javascript'

;

lc

.

src

=

(

'https:'

==

document

.

location

.

protocol

?

'https://'

:

'http://'

)

+

'cdn.livechatinc.com/tracking.js'

;

var

s

=

document

.

getElementsByTagName

(

'script'

)

[

0

]

;

s

.

parentNode

.

insertBefore

(

lc

,

s

)

;
Staffing your live chat
If you plan to install a live chat function on all your pages, you might need a few additional agents to handle the new traffic. You can use the services of staff outsourcing agencies to get quick access to trained professionals.
Check out our Experts page for a listing of staff outsourcing agencies that will help you cover the traffic on all your pages.