LogMeIn: Screen-sharing during chat
Integrate your LiveChat with LogMeIn Rescue to start screen-sharing sessions directly from chat. These sessions will allow you to quickly identify and fix potential problems your customers may be experiencing.

Installation
To install the LogMeIn Rescue integration, you will need to go through the following steps:
Log in to LiveChat and go the LogMeIn Rescue integration page.
Click on the Install application button.
Next, you need to click on the Install button.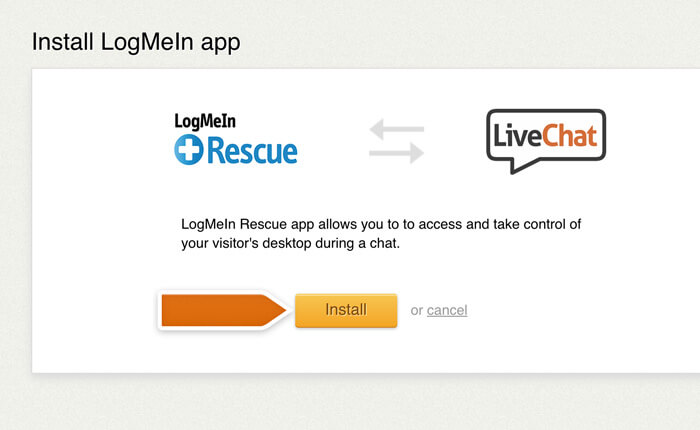 The integration will now show up in your LiveChat.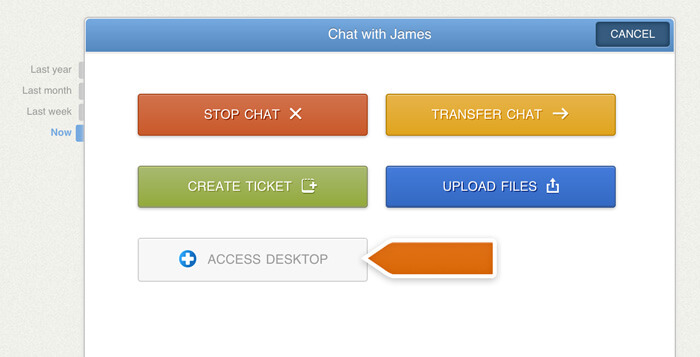 To finish the installation, you will need to provide some additional account details during the first time use. Click on More during a chat and choose Access desktop option.
You can start a chat with yourself to make the installation easier. Simply go to the
My website
page, click on the
on a sample page
link and start a chat.
Since LogMeIn Rescue supports only FireFox and Internet Explorer, you will have to use on of these two browsers to proceed.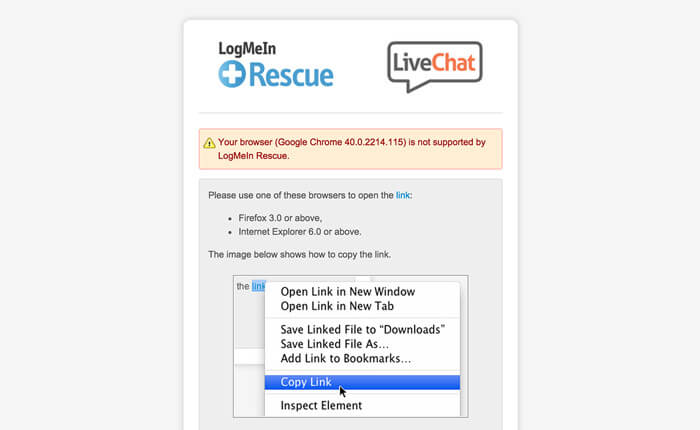 Next, you will be asked to provide your LogMeIn account details. Type in your email and password and click on Activate to finish the first time setup.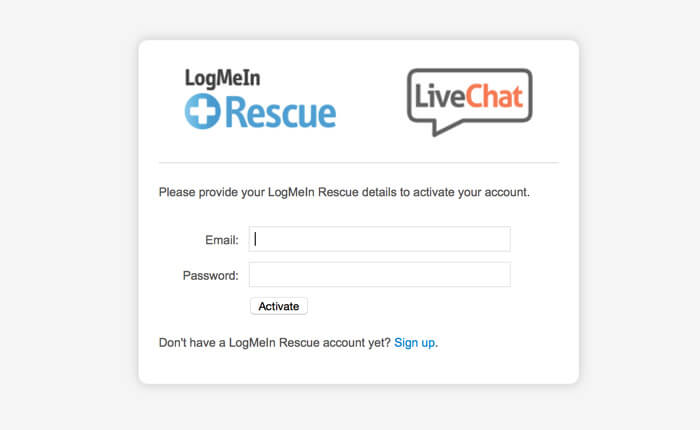 Using the integration
From now on, every time you use the integration during a chat, the following page will open in your browser:
Proceed with the instructions on the page: open the LogMeIn Rescue console (you will need to download it) and your customer will need to allow the application to run in his or her browser.
Once the visitor joins your session, you will be able to start it by clicking on the green Start session button in the upper left portion of the screen.