Setting up an invoice for your company
When you make your payments or subscribe to LiveChat, you might want to have the company data on your invoice instead of you own name and address. Your company policy may require this or perhaps it is easier for your accounting department this way.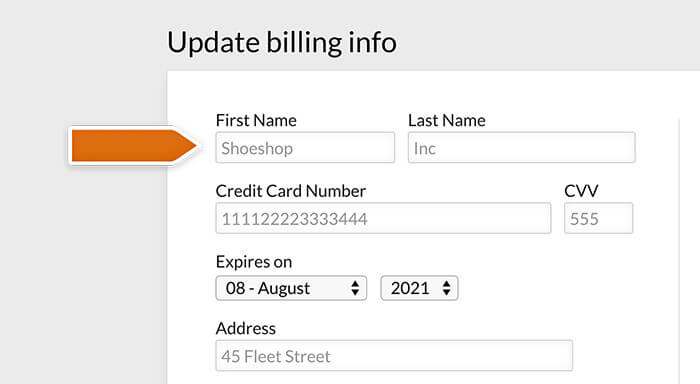 To edit the billing info, you need to follow a few simple steps:
Log in as the Owner and go to the Billing info section.
Enter your company's info into First Name and Last Name fields.
If that's not enough space for the data you need to include in your invoice, you can also type them in Address, City, and State/Province fields.
Fill in the Credit Card Number, CVV and Zip/Postal fields
Click on Update billing info to save your changes.
This way, you will get your company info on the invoices even if you are using your own, personal credit card.