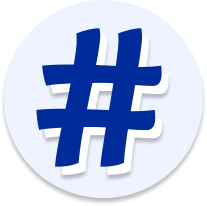 Tag Master
Manage tags and canned responses with ease.
The integration is free to use
61 teams are using it
All
Manage tags and canned responses with ease.
The Tag Master integration allows to create, add, and edit canned responses and tags in a snap. Tag Master is a simple widget that can help your agents manage tags and canned responses without interrupting their work.
Key Features
Edit canned responses

The app allows you to edit your canned responses with one click.

Manage your tags

You can delete the tags that are no longer needed and replace them with the new ones. All can be done from within the Agent App!
Benefits
Save your time

Dont waste your time on navigating to settings each time you want to edit a tag or a canned response. Make use of Tag Master and gain more time to focus on your customers.

Get rid of typos

Dealing with complex addresses, foreign names, URLS, or fixed phrases? Tag master helps you avoid the mistakes, which may occur when writing under time pressure.
Integration with Tag Master is free to use
61 teams are using it
All