Jan Pietruszka
Support Hero
Jan is an aspiring designer, carpenter, cook and a mechanic. A true renaissance man, he loves to spend his time making furniture, cooking delicious food and restoring old VW Beetles.
Jakub Swierczak
Customer Success Manager
Fighting problems of our customers with passion and commitment. His work motto is "If our customers are happy it means I'm doing a good job". In his free time he's improving his guitar skills and beginning his running adventure, hoping one day he will cross a marathon finish line.
Grzegorz Wozniczko
Support Heroes Leader
Grzegorz is one of our Support Heroes. He makes sure our customers get fast and informative responses to their questions via chat and email. He's a LARPer (that's Live Action Role Playing), and one of the co-founders of the Liveform society that offers live role playing experiences. When not killing trolls in the nearby woods, he loves watching cheesy action movies from the 70s-80s era as well as all shark movies, including the Sharknado series, Ghost Shark, Sharktopus vs Whalewolf.
Justyna Janowska
UX Copywriter
Justyna is a natural when it comes to customer service. She handles all customer cases with great care and dedication. In her free time, Justyna deals in vintage fashion, dabbles in analog photography and doodles on her blog.
Hania Biec
Support Hero
Hania is the gentle soul of our customer service. She spends her free time reading comic books with her cats. Occasionally, you can spot her at various cosplaying conventions. You need to have a good eye though, because her costumes are killer!
Malgorzata Swierczak
Product Manager
Gosia can snipe difficult tech problems with the same proficiency and skill she displays when hitting targets at an archery range. In her spare time, Gosia drinks mead, wears leather armor and hunts goblins during outdoor LARP sessions.
Krzysztof Kraus
Technical Hero
When not helping LiveChat customers over chat, Krzysztof snipes the occasional typos and proofreads new Knowledge Base articles. In his free time, Krzysztof doesn't shy away from a good science fiction or fantasy books, always leaving the less exciting genres for later. Krzysztof also likes multiplayer games he can enjoy with his friends online, including CS-GO, League of Legends and Destiny.
Wojciech Guminski
Support Hero
A full-blown Support Hero helping anyone who needs help on our website. Wojtek has the responsible task of making sure every customer is satisfied. A self-made scholar dabbling in history, sociology and behavioral psychology. When not thinking why people are acting they way they are, Wojtek likes to spend his evenings reading fantasy books and watching movies.
Andrzej Mitelski
Support Hero
Andrzej is our support team's Double O with a license to help. When he enters a room to ask about a customer problem, we know he means business. When not saving the world, Andrzej puts all of his energy into organizing and attending live gigs by his favorite bands.
Marcin Borowski
Customer Success Manager
When not helping our customers, Marcin is fighting villains and saving damsels in distress during LARP (live action role playing) sessions. He's a zealot when it comes to fantasy genre. Marcin is in charge of a LARP association called Fantazjada.
Tomasz Wesolowski
Support Hero
Tomek is our tech-savvy support agent who always amazes us with his knowledge of mobile and desktop technology. He spends his free time watching great movies and playing soccer.
Martyna Gajewska
Support Hero
Martyna is one of our dedicated Support Heroes, ready to help anyone and anytime. She's an adrenaline junky. You can usually find her doing all kinds of thrilling activities like snowboarding, cart-racing or performing cooking experiments in the kitchen. Martyna's also a crossfitter with a special place in her heart for heavy weights. She's a dog person and a huge fan of bulldogs.
Kamil Michulka
Support Hero
Kamil is one of our Support Heroes specializing in delighting our customers. He's also an expert on finding smooth paths to solutions to customer problems. When he's off duty he uses the same path-finding ability during his skate free-rides through and between urban obstacles. He likes to take life easy and chill out listening to reggae music, live whenever possible.
Ziemowit Banaszek
Support Hero
Ziemowit is a part of our Support team and makes sure that no customer question goes unanswered. He's a very complicated man. On the one hand, he's a sybarite who likes to indulge in good food, music, movies, books and alcohol. On the other, he's a masochist that likes to lose time and time again while playing the menacing Dark Souls series. He's also a father of four, which I guess falls somewhere in the middle.
Kasia Kehl
Support Hero
Kasia is one of our support heroes. There are two things she really loves (besides helping customers) LARPs, which are live action role playing sessions, and horseback riding (she even co-owns a Konik). Since both these things take up a lot of time and preparation, Kasia is often forced to choose one over the other when planning her activities for each week.
Michał Paszowski
Technical Hero
Michal works in tier two support and takes care of all the difficult technical problems our customers face. He likes to dabble in technical and IT stuff in his free time as well. When not doing that, he's spending both days and nights to consume as many books as possible. These binge-reading sessions are probably the reason why Michal and caffeine are BFFs. All that reading doesn't leave him a lot of time to do anything else. This is why he knows only three chords after six years of learning to play the guitar!
Lukasz Powazka
Technical Heroes Leader
A real charmer, gentleman and jack of all trades. Lukasz dabbles in many LiveChat projects ranging from sending email newsletters to servicing our affiliate program. He has a heart of gold and never refuses when asked for help, even if he has his hands full.
Wojciech Peterman
Partner Program Developer
Wojtek is responsible for the technical part of the LiveChat Partner Program. He's a very goal-focused person who loves to spend his free time on traveling and meeting new people while he's at it. His attitude to work and spending free time can be pretty well summed up with his favorite motto: "Real life begins at the end of your comfort zone."
Daniel Zielinski
Marketplace Specialist
Customer-focused guy. Daniel is always willing to go the extra mile to get the job done. A rebel to the status quo. He loves a challenge. Known to be a book freak and avid long distance runner.
Piotr Bednarek
CCO
Piotr is the glorious leader of our support team. He's constantly crunching numbers and using that data to make our customer service better. In his spare Time, Piotr runs a web portal about the local sports scene.
Pawel Halas
Partner Program Manager
Pawel is responsible for finding places where people talk about LiveChat and participate in those conversations to spread our brand even further. As a typical NBA fan living in Europe, Pawel goes to sleep really late and is barely conscious in the morning. That's why a cup of joe is the first thing he thinks about when he comes to the office in the morning. You can usually find him with his headphones on, listening to some weird stuff or, to his all time favorites, the Beastie Boys.
Agnieszka Jaskiewicz
Social Media Ninja
Agnieszka takes care of our social media channels and makes sure that our followers receive a healthy dose of interesting stuff every day. She spends way more time talking to people online than she does with us in the office. When we do manage to talk to her, it's always about amazingly cheap travel deals, the new hot kale diet and the occasional dry joke (so, so dry). Even though this may sound like a strange combination of topics, she probably has us all figured out since she majored in psychology.
Agnieszka Drobot
Office Manager
Agnieszka is our dedicated special tasks agent. She makes sure that we don't forget to eat and helps us to put 100% of our time into preparing the best live chat out there. On one hand Agnieszka is an avid climber. She loves spending her free time scaling steep rock walls along Via ferratas. On the other hand, she likes sailing and is an certified inland skipper. Between her climbing and sailing adventures, she likes to work on DIY projects like rejuvenating old furniture.
Karolina Urbanska
Product Owner
With so many product development ideas flying around, Karolina is the person who makes sure that all of them end up serving our customers. As a Product Owner, she researches new features, makes sure they get to our customers ASAP and then checks how big of an impact they make. As an avid cyclist, Karolina likes to spend her free time on a bike, going up and down the hills and enjoying the scenery.
Michal Szczyglowski
Partner Acquisition Specialist
Michal helps us find more and more Partners for our Affiliate Program. He's quite the traveller and Europe is slowly getting too small for him. Right now, Michal has his sights on a far bigger goals: Asia, South America and Africa. To blow off steam, he likes to play games – both on the football pitch as well as on his gaming console.
Lukasz Nowicki
Server Administrator
Lukasz makes sure that our network infrastructure is operating at optimal levels. A Linux whisperer, Lukasz brought a lot of server administration experience acquired during multiple EU projects to the table. He likes to spend his free time shoving chips across the table to surprise opponents who think he's holding a low pair when he's got a full house.
Maciej Malesa
CIO
Responsible for our back-end infrastructure. He has vertical responsibilities and full understanding of servers and web services.
Justyna Polaczyk
Content Specialist
Justyna is a rebellious spirit that will either knock you out with her writing or with her fist. When not working, Justyna practices her roller derby skills under the name of
'Bad Devil'. Yikes!
Jacob Firuta
System Analyst
An apprentice wordsmith with quite a temper and a passion for writing. A spitfire that gets pulled into arguments easily but always has a laugh about it afterwards. When not writing, Jacob spends far too much time gaming, watching B class asian movies and riding his road bicycle.
Olga Kolodynska
Content Specialist
Olga is a Content Specialist, who can also do some buzz in Social Media. She loves connecting to new people via social media. She's amazed by the power of 140 characters. Passionate about travels, compulsive shopper and good food lover. She loves spending free time on tennis court.
Przemek Wycisk
Server Developer
Przemek is LiveChat's wunderkind Erlang adept. He started working on our server infrastructure well before he could legally have a beer with us. Since his early years, Przemek was certain he was destined to be a world-renowned piano player. Although he now hits a different set of keys, bits of Bach and Beethoven are still traceable in his code.
Marcin Dojwa
Server Developer
Server guru, who never gives up and is a very goal-oriented person. Cares about system reliability and stability. Your software depends on his work and great experience.
Krzysztof Gorski
Application Developer
Works with passion on all the activities of product development cycle. He is a savvy sailing master and great leader. In his free time, Krzysztof sings in academic choir and plays bass.
Mateusz Burzynski
JavaScript Developer
Mateusz works on the LiveChat chat window. He's responsible for keeping it bug-free. Interestingly, his bug-squashing abilities also come in handy during Pandemic sessions he likes to host. Mateusz is really big on board games. He has a sizable collection of games he often brakes out to play with friends. Apart from that, he likes to make people sweat with his backhand on a squash court and listen to rap music.
Grzegorz Wyszynski
Software Developer
What you see here is a programmer trained to perfection. A pair of hands engineered to type in hundreds lines of code for LiveChat's API. And a mindset to master the most epic API methods.
As a brake from developing the API, Grzegorz likes to blow off steam on the football field, by cruising down the highway on a motorcycle and by schooling people in Counter-Strike.
Julia Wojcik
Graphic Designer
Julia is a creative pillar of our Marketing Department. She designs and prepares the beautiful graphics and pages you can see on our website. However, when her creativity is unleashed, the work assignments are not enough for her. She loves to draw, paint and dabble in various peculiar printmaking techniques. If that wasn't enough, she's also a big fan of the new media and projects like augmented reality. Julia also loves France – not because of its painters and works of art, but rather because of the amazing cheeses and wines. And who could blame her?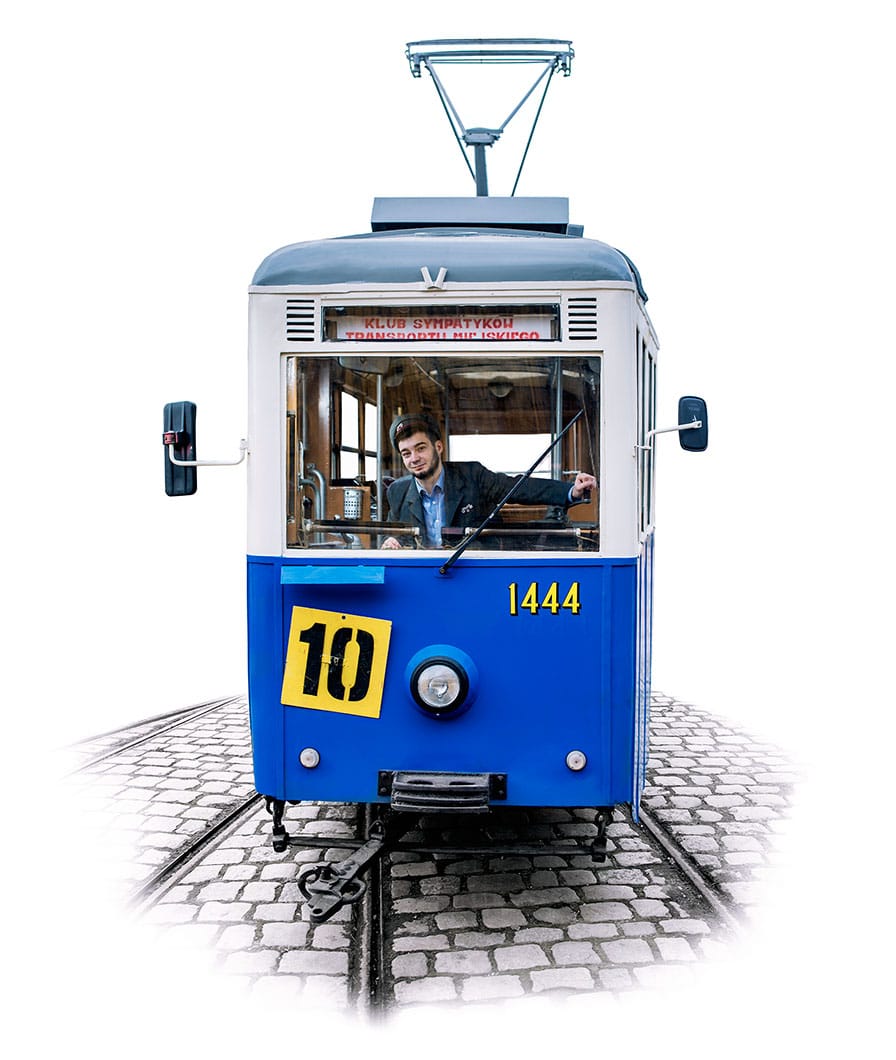 Konrad Kruk
Software Developer
Konrad is responsible for the continuous development of our chat window. A JavaScript magician by trade and a huge railroad transport buff privately. Konrad could spend hours talking about trains, the railroad, urban planning and transit. That is if you can catch him between his coding and trainspotting sessions.
Bartlomiej Kubiak
Software Engineer
Bartlomiej, or Bartek for short, is a man of great passion. Whether he displays it on a football field or when developing our API and web application, he always gives his all. The proud father of our ticketing system and a dedicated fan of FC Barcelona.
Andrzej Samek
Back-end Software Engineer
Andrzej is back-end developer at Developers Program. He uses his experience as a integration developer into making sure the software quality at LiveChat stays at the highest level. With so many projects pilling up, it takes a lot of fighting spirit to keep up with them all. This is where his personal interests help a lot. You see, Andrzej is a real fighter. He's also one of the fittest guys you'll know and divides his free time between running, crossfit and kickboxing.
Kamil Drazkiewicz
Full-stack Developer
Kamil is a Jack-of-All-Trades developer, taking care both of the front and backend of various projects like our Partners Program, our web application and our API. A true Blues fan, he can't stop thinking about football (he'd kill me if I dared call it soccer). Kamil likes to spend his free time by watching Chelsea F.C., checking the results of other teams and, above all, playing football with his friends.
Filip Jaskolski
Head of Developers Program
Filip is a software developer with particular interest towards front-end and design. While he's no stranger to any CSS, he's keen on data crunching too. He takes care of developers' experience and relations at LiveChat. When offline, Filip enjoys producing creepy noises on his digital piano or tinkering with microchips. In the spare time he runs a photo contest for youngsters in Poland or plays a side role as Marv.
Dawid Gawel
Web Developer
Dawid takes care of our website and makes sure everything works and looks as good as it does now. Dawid's fluent in a dozen or so programming languages and likes to automate everything he feasibly can. In his free time, he's a loving husband and a father. He's also a huge jazzhead and a big proponent of the free market economy. He could talk about these two things all day (and probably all night if you let him).
Michal Fiech
Chief Growth Hacker
Michal is the head of our Growth Hacking team: a group responsible for coming up with ways to quickly grow our user base and then putting those ideas into action. Michal has a very colorful past. He used to practice breakdance, he spent some time on Cyprus during his student years and, after his return, he became the head of an NGO. Right now, he's completely obsessed with wingsuit flying. Soaring through the sky using a wingsuit has been his dream for the past 6 years and he spends most of his free time working towards this goal. He's already skydiving and spending as much time as possible in an aerodynamic tunnel, slowly but surely getting ready for his first wing-suit flight.
Darek Zabrzenski
Head of R&D
Darek is at the helm of our Research and Development team working on Natural Language Processing (NLP). Thanks to his surgeon-like precision and attention to details, you will soon be able to have a conversation over LiveChat with a chat bot. After hours, Darek explores topics like modern medicine and computer-assisted diagnostics. He also likes to test how steady his hands are by constructing electronics and to chill out a bit by watching a movie.
Filip Szczechowiak
Developer
Filip is a member of our Research and Development team that takes on the latest and most innovative projects. Concepts like NLP or machine learning are his bread and butter. He likes to blow off steam by cooking (did I mention he's a pro cook?) and watching a good movie. He likes a good challenge, but the puzzles he solves are unlike the typical crosswords you normally see.
Hubert Staniszewski
Developer
Hubert is a member of our R&D team who came to LiveChat after a very successful run at our hackathon. Hubert takes on concepts related to NLP and tries to introduce them to LiveChat. He's also responsible for preparing clean and friendly user interfaces. His out-of-the-box thinking helps him offer the optimal solutions in both these areas. In his free time, Hubert likes to read a good horror story, preferably from Stephen King. He's also a big movie buff, especially when it comes to sci-fi and fantasy flicks. As you can see, Hubert is also really fond of cooking. However, it's usually some kind of delicious food and not crystal meth.
Jedrzej Bogacki
Web Developer
An economy major with a love for web development. He likes to travel so much that he went on a six-month trip to Portugal where he divided his time between sightseeing, photography and freelance web development projects. No hour is too late for Jedrzej to do some coding. He often stays up until the wee hours of the day whenever he finds a particularly fun coding challenge. A dedicated meat eater, Jedrzej likes to cook and eat burgers.
Joanna Alwin
Accountant
Well versed in the art of accounting, Joanna makes sure that every invoice, declaration or any other important piece of paper is double-checked, signed and archived. When not mastering her paper-fu, Joanna likes to skid dangerously fast on snowy mountain slopes or conquer muddy and forgotten paths on her bike.
Anna Kaiser
Accountant
Anna takes care of the financials of our team. Thanks to her, we can put 100 percent of our time into developing the best possible customer service tool. Since she was little, she dreamed about becoming an astronaut and going into space. Now she dreams about getting a Ford Mustang GT (when you think about it, it's just another type of a rocket). Anna likes to take the edge off by reading, playing board games and buying unreasonable numbers of shoes.
Agnieszka Susidko
Vice President of People
Agnieszka is responsible for HR at LiveChat and generally makes sure that we don't want to kill each other on a daily basis. That takes a lot character and Agnieszka has no shortage of that. She's a real rock'n'roller who enjoys live performances at music festivals. She also has a calmer side: she likes photographing everything, reading up on mountain-climbing expeditions and training her dog.
Patrycja Urban
Quality Assurance Hero
Patrycja is ruthless when it comes to any form of software bugs. She hunts them down mercilessly and makes sure that our software works as intended. She is aided by a group of specially trained seals that can smell a bug on command, provided that Patrycja feeds them fish regularly. During the winter, Patrycja leaves her seals for a snowboard of a particular brand and hits the slopes.
Wojtek Medynski
JavaScript Developer
Wojtek is a builder. He's a trained engineer that's responsible for the front-end our application. Instead of building things like bridges and roads to connect people, he opted to build software that connects online users. Wojtek spends his free time on programming microcontrollers, which are these small computers you can find in car engines, implants, power tools, toys and other things. He's also interested in the Internet of Things concept and would like to someday be able to talk to his own house.
Lukasz Jercinski
iOS Developer
Lukasz takes care of the development of LiveChat apps for iOS. He's a huge fan of the smartphone technology and he believes that placing a computer with Internet access in every pocket is one of the biggest positive changes we made in the last couple of years. He likes science fiction novels and hopes that new advancements in technology will bring us closer to the future he reads about. Until that happens, he lives by Monty Pythons' advice and always looks at the bright side of life. Even when he is getting utterly beaten in Scrabble.
Pawel Karoluk
Server Administrator
Pawel is our virtualization specialist. Apart from fidgeting with our server structure, matrices and data centers, he's making sure that everything runs smoothly. He'd want to virtualize everything, from servers and networks to matrices and desktops. When we tell him that this much virtualization is madness, he only says: "Madness…? THIS IS XAAS!". When not freaking out about virtualization, Pawel trains crossfit and tries his hand in long distance running.
Urszula Jarzebowska
CFO
An integral member of LiveChat from day one, Urszula heads up the company's finance and administration activities as CFO. She has 12 years of financial experience with both public and venture-backed companies. Urszula holds a Master of Arts degree in accounting.
Szymon Klimczak
CMO
As LiveChat's CMO, Szymon focuses on expanding product visibility and reach through SEO, integrations, partner programs and more. Szymon is a Certified Google Adwords Professional and worked in the domain/hosting industry before joining LiveChat in 2006. He earned a master's degree in international economic relations. In his free time, he's on the basketball court, follows the NBA on a daily basis, occasionally tweets (@SKlimczak) and writes on the LiveChat blog.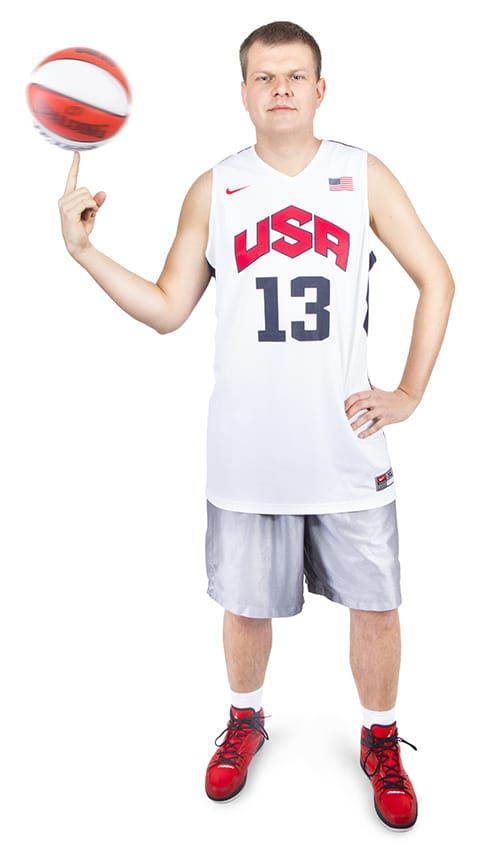 Mariusz Cieply
CEO
Mariusz has been with LiveChat since its founding in 2002 – first as software developer, later as project manager and now as its CEO. Mariusz is LiveChat's product lead and evangelizer, driving product creation that is changing the face of ecommerce. He holds an MSc in Computer Science. When he's not at LiveChat, Mariusz runs marathons, plays tennis, and enjoys his latest passion… wakeboarding.