Integration with OSI Affiliate Software
Start your very own affiliate program using OSI Affiliate Software. This integration will allow you to chat with your affiliates by placing a LiveChat window in the User Area of your program.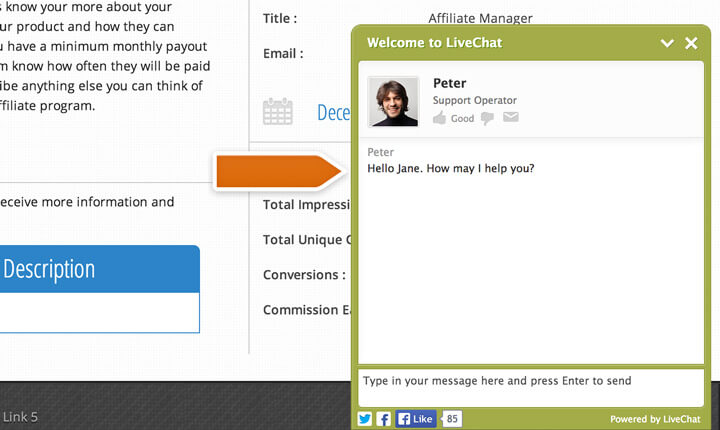 More LiveChat integrations
Start free LiveChat trial!
5-minute setup, test out the Team plan features for 30 days, no credit card required.