Integration with Twitter
LiveChat offers two integrations that will help you to get more followers for your Twitter account and handle customer service cases you receive from tweets.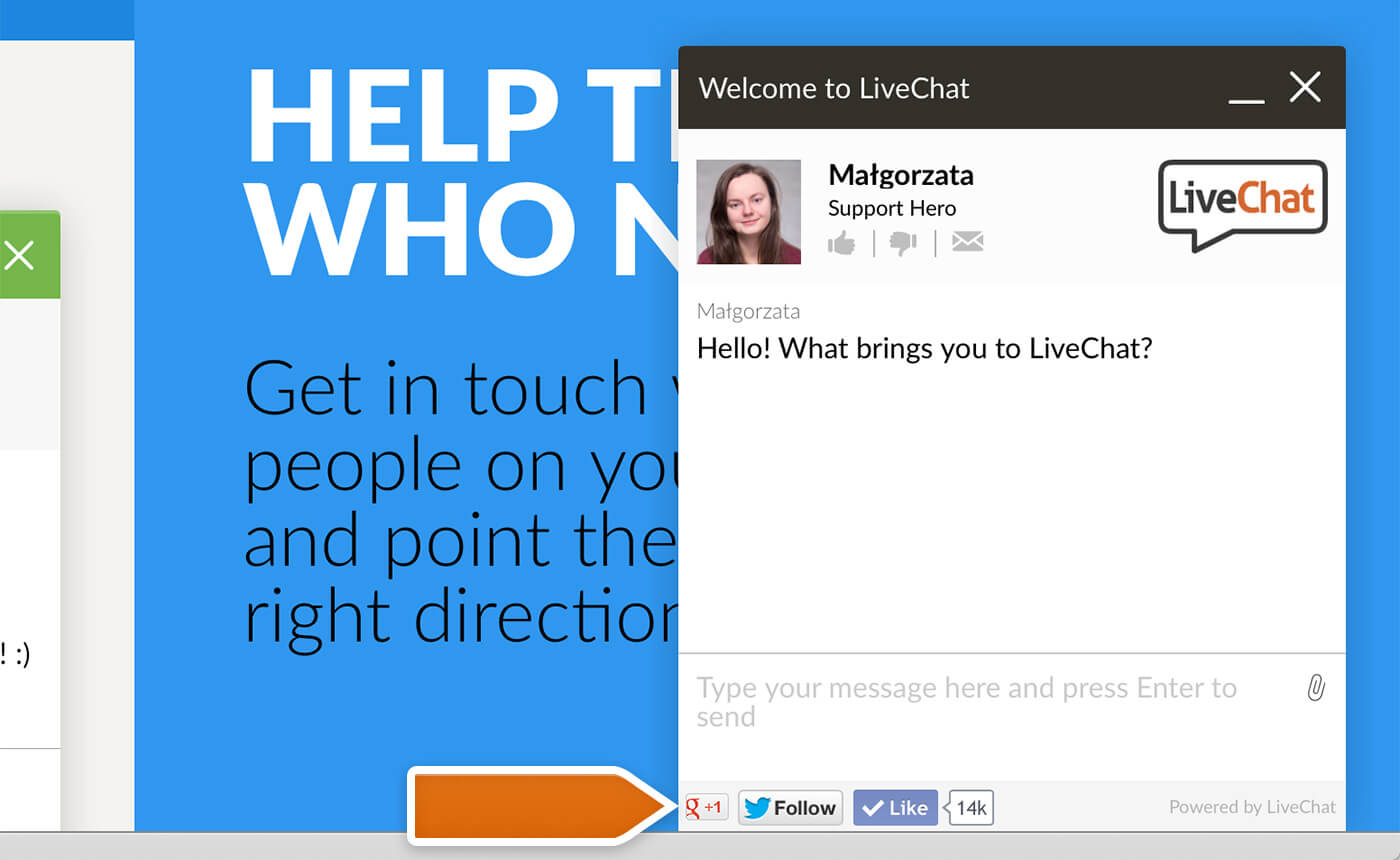 Notifications as tickets in LiveChat
You can stay up to date on the activity on your Twitter by forwarding your Twitter notification to LiveChat as tickets. This will allow you to manage both your Livechat and Twitter from one place.
Learn how to forward Twitter notifications as tickets to LiveChat.
Twitter button in the chat window
You can place a Twitter button directly in your chat window. Whenever you have a chat, the visitor can click the button and go directly to your Twitter profile.
Get more Twitter followers by adding a link to your profile in the chat window for visitors to click.
Start free LiveChat trial!
5-minute setup, test out the Team plan features for 30 days, no credit card required.