With ChatBot you can build a bot with no coding skills. It can provide round the clock support and take a thousand chats at the same time, as a result giving your agents more time to work on difficult cases. What is more, bots can send rich messages and use LiveChat exclusive actions.
How to integrate LiveChat with Chatbot
To begin, you need to create a ChatBot account and create a story (a scenario your bot will follow in a conversation with users).
Log in to your ChatBot account and head to Integrations.
Click on LiveChat.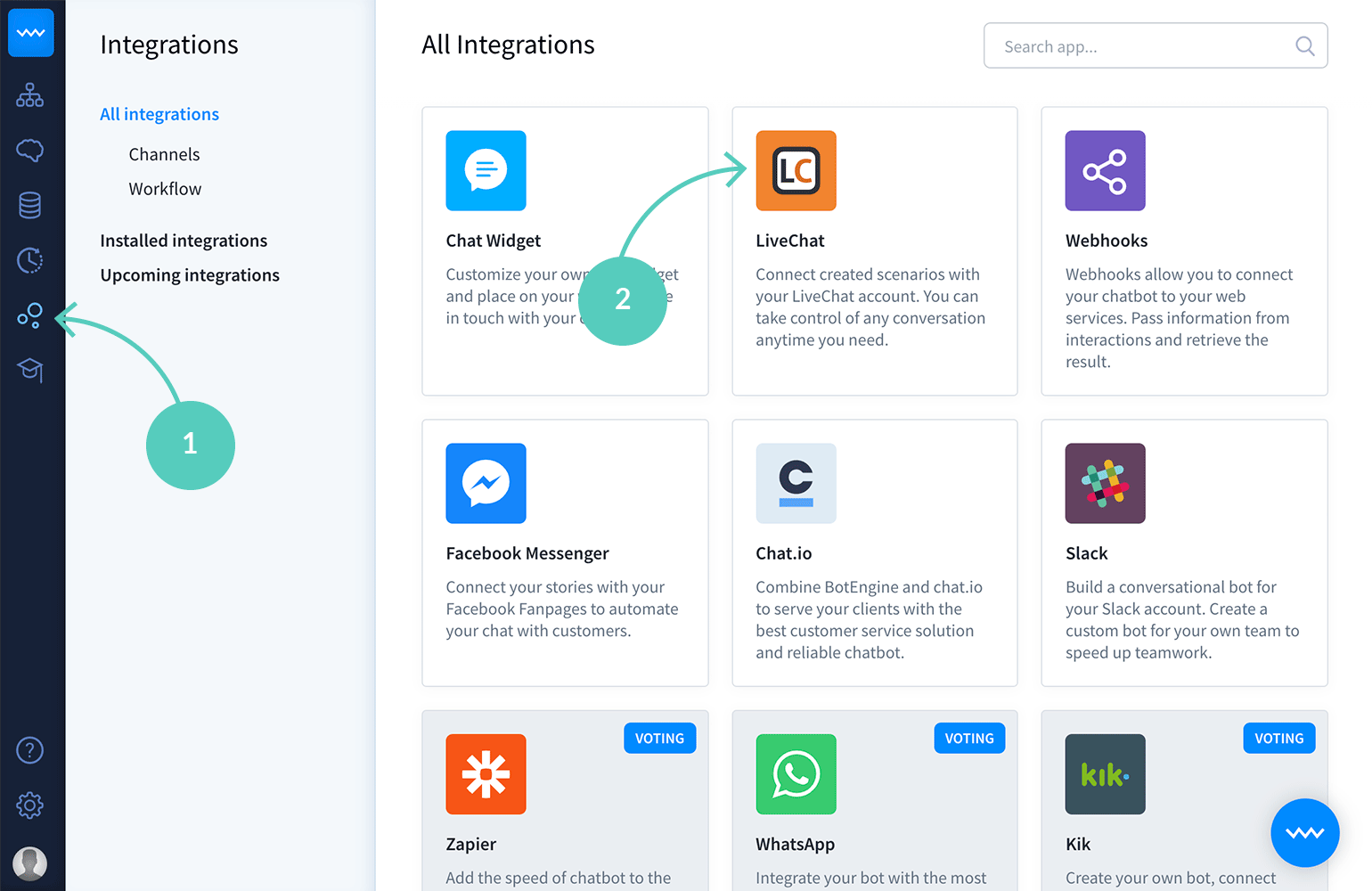 Next, click on Sign in with LiveChat .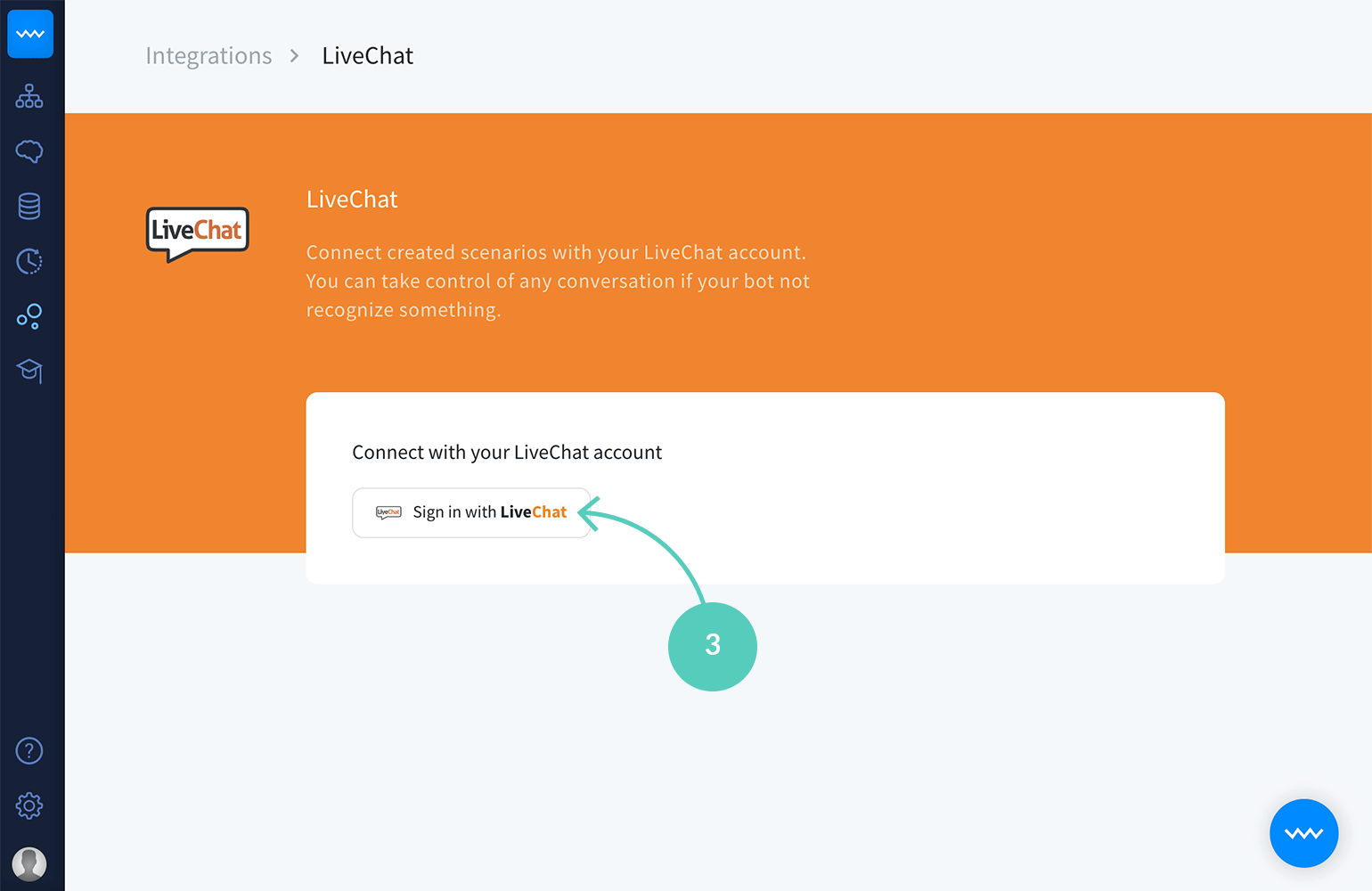 Then, log in with your LiveChat credentials. Type in your e-mail and password (the same you use to log in to LiveChat). Click on Sign In.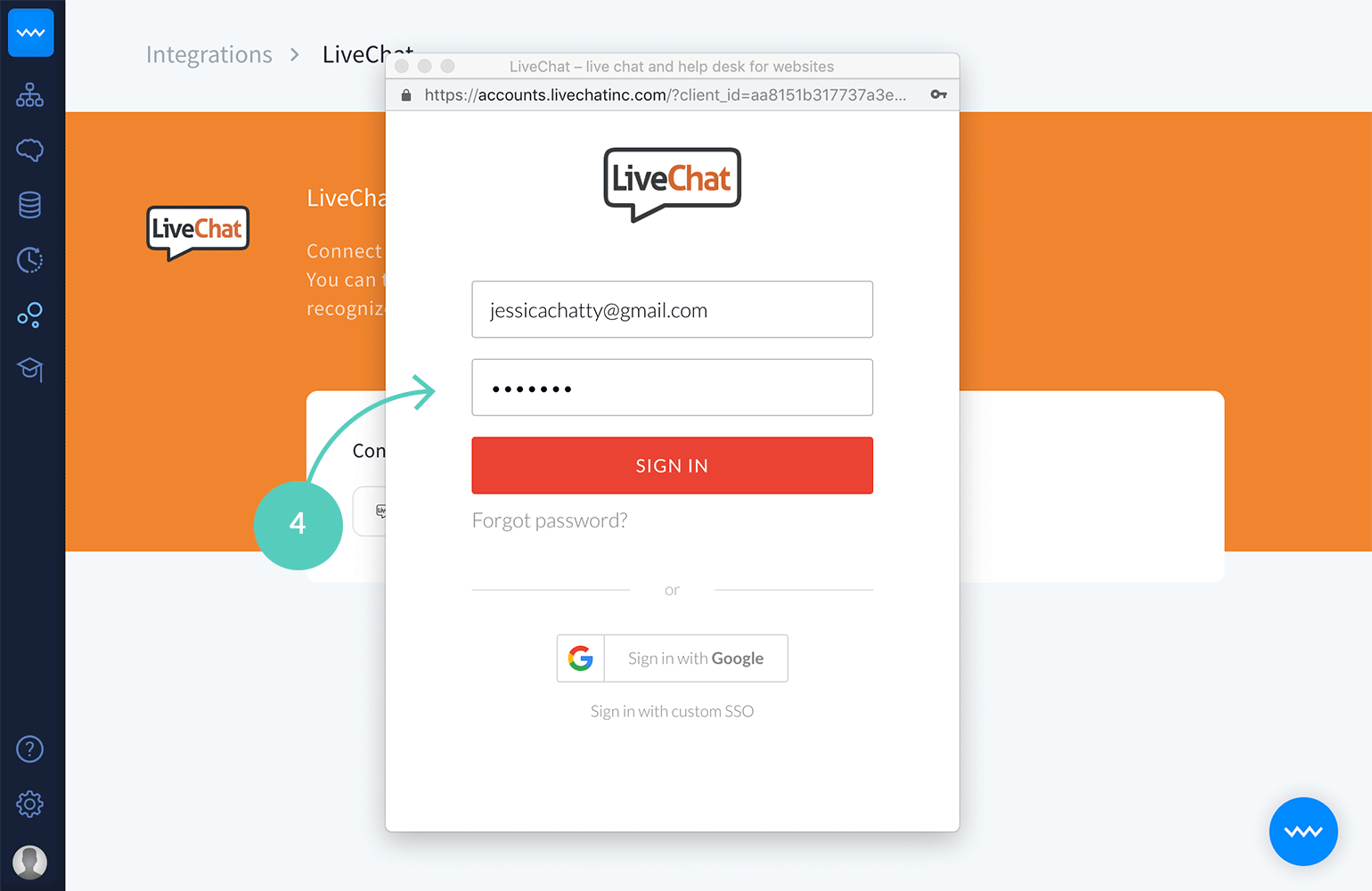 Now, it's time to set up a bot for your account.
Select a story you want to use.
Next, click on Create bot.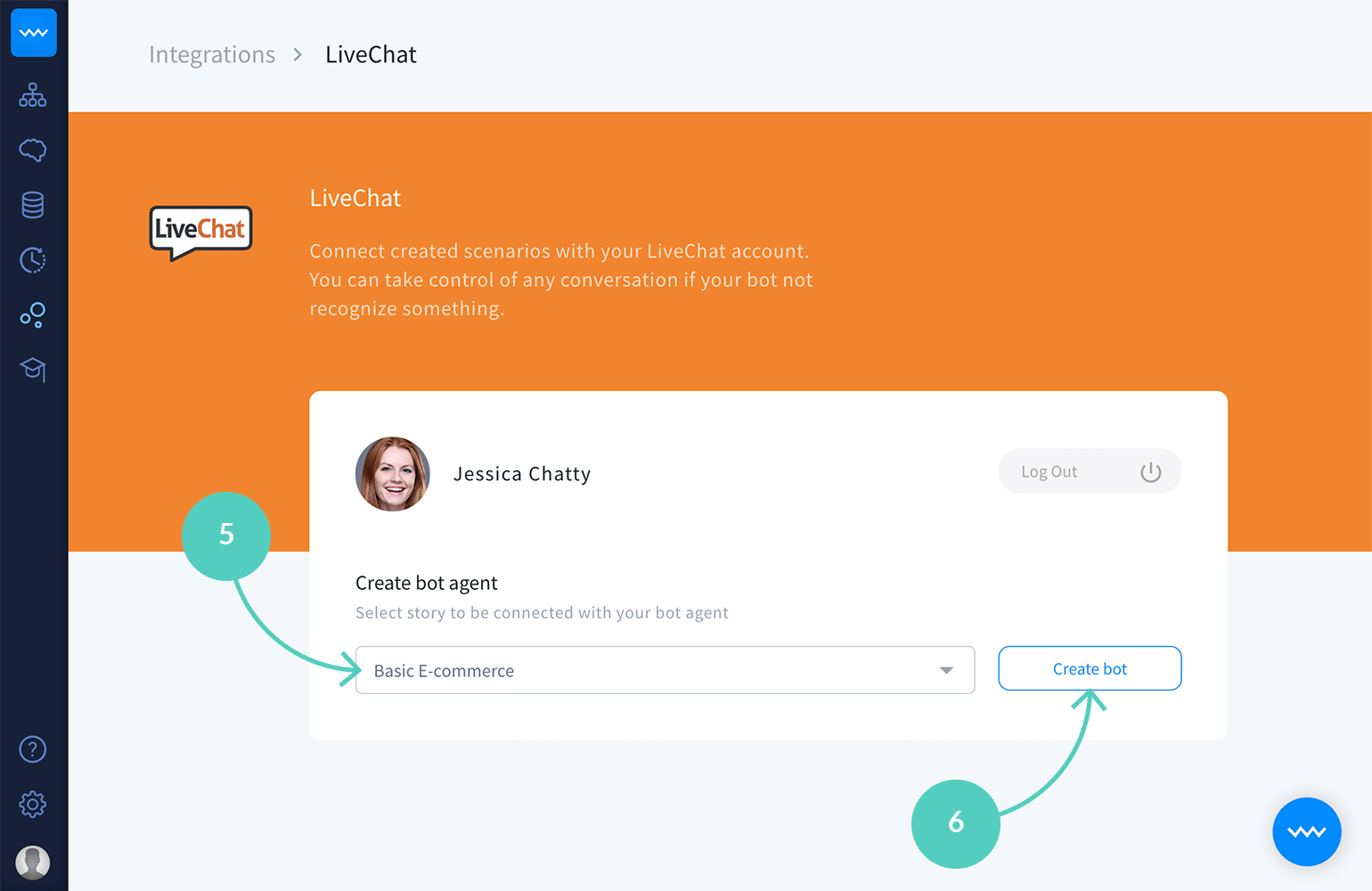 Enter your bot's name (you can change it later).
Enter an e-mail that should be assigned to the bot (your e-mail "+chatbot" is filled in by default).
Keep Remember recent agent on if you want returning users to be connected directly to the agent they've already talked to. Turn it off to direct all incoming chats to a bot.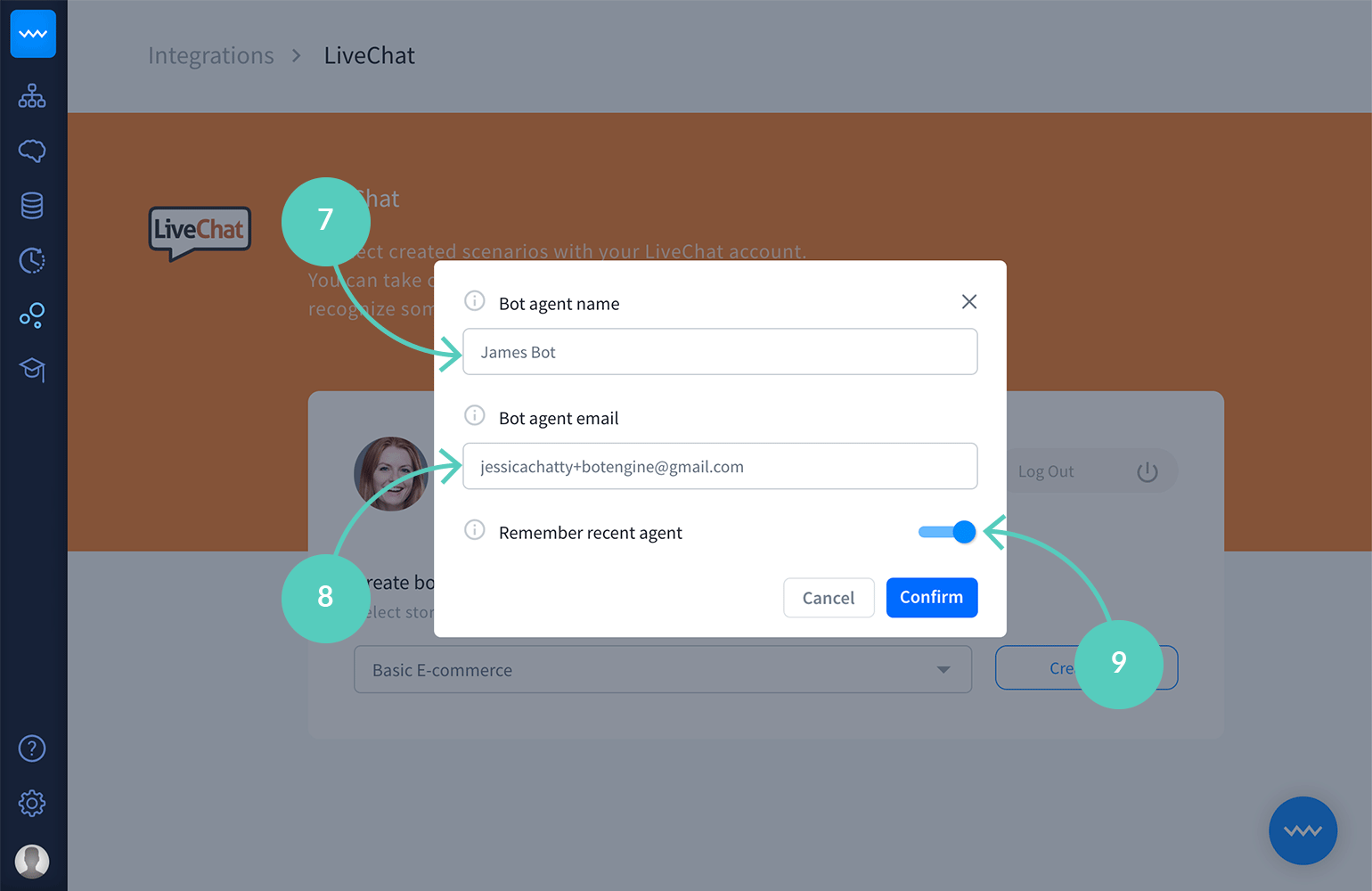 Finally, click on Confirm to save your bot agent.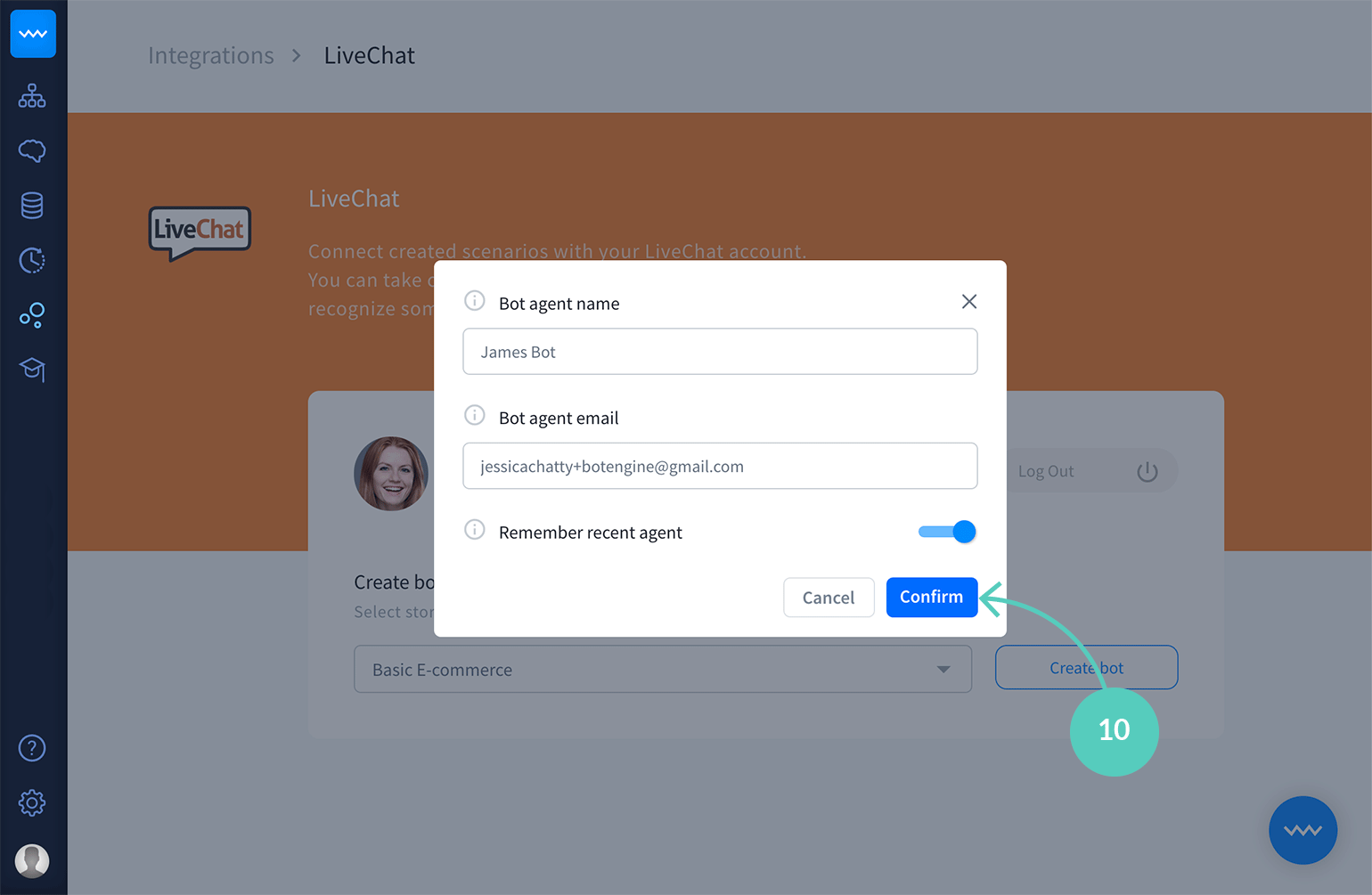 Ta-dah! The bot is now ready to handle chats with customers. You can preview its performance and edit it in the Agents section in the Agent App.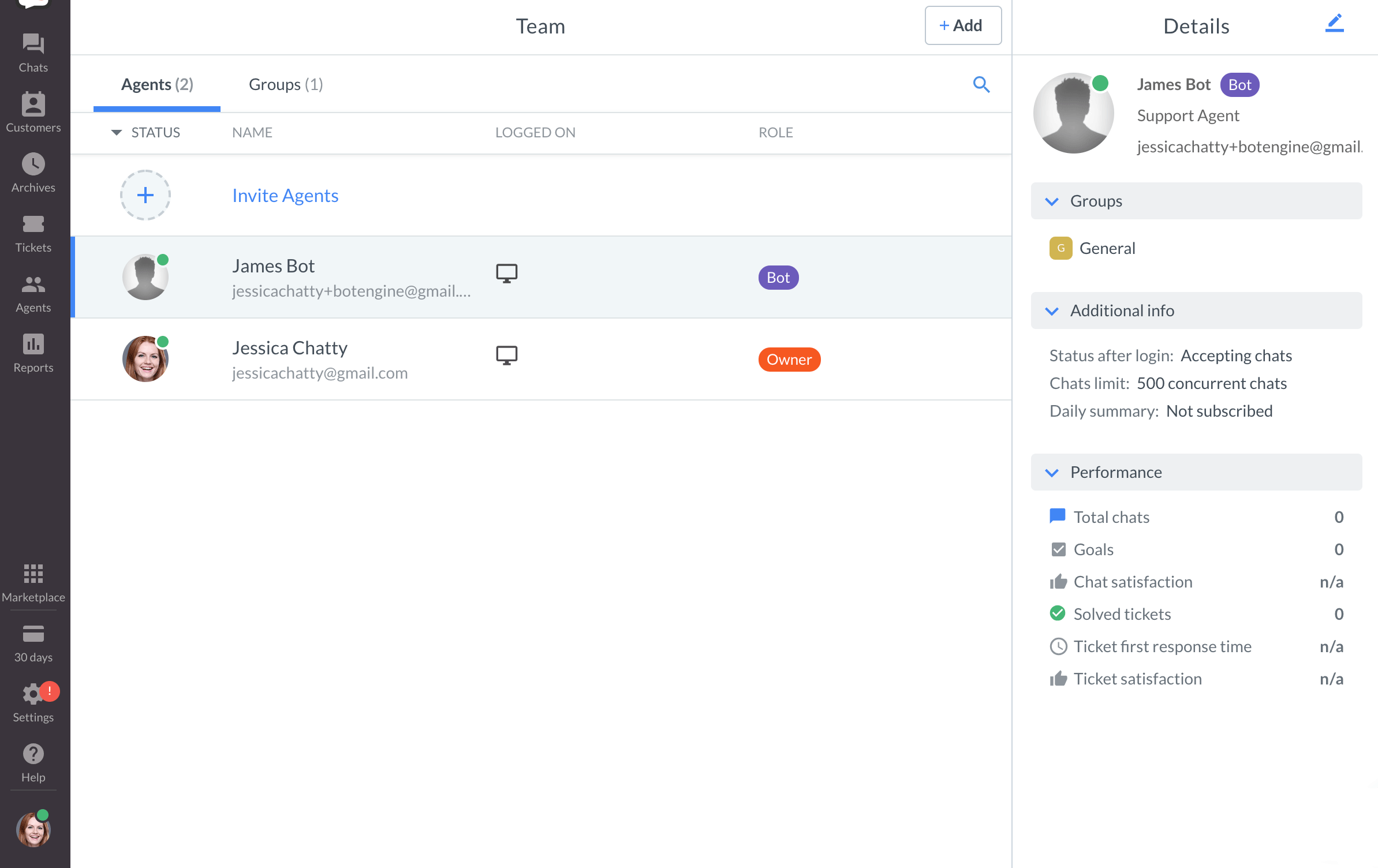 How bots work in Livechat
Here are a few basic rules bots live by:
they become one of your agents and take up a seat;
all conversations go to a bot by default; you can change this using the Remember recent agents option;
they are able to transfer chats to human agents, and human agents can transfer chats back to the bot;
all conversations with a bot are archived both by ChatBot and LiveChat.
**
LiveChat exclusive bot actions
Chatbot integration with LiveChat provides you with a few exclusive features:
How to disable a bot
Go to Integrations and click on LiveChat.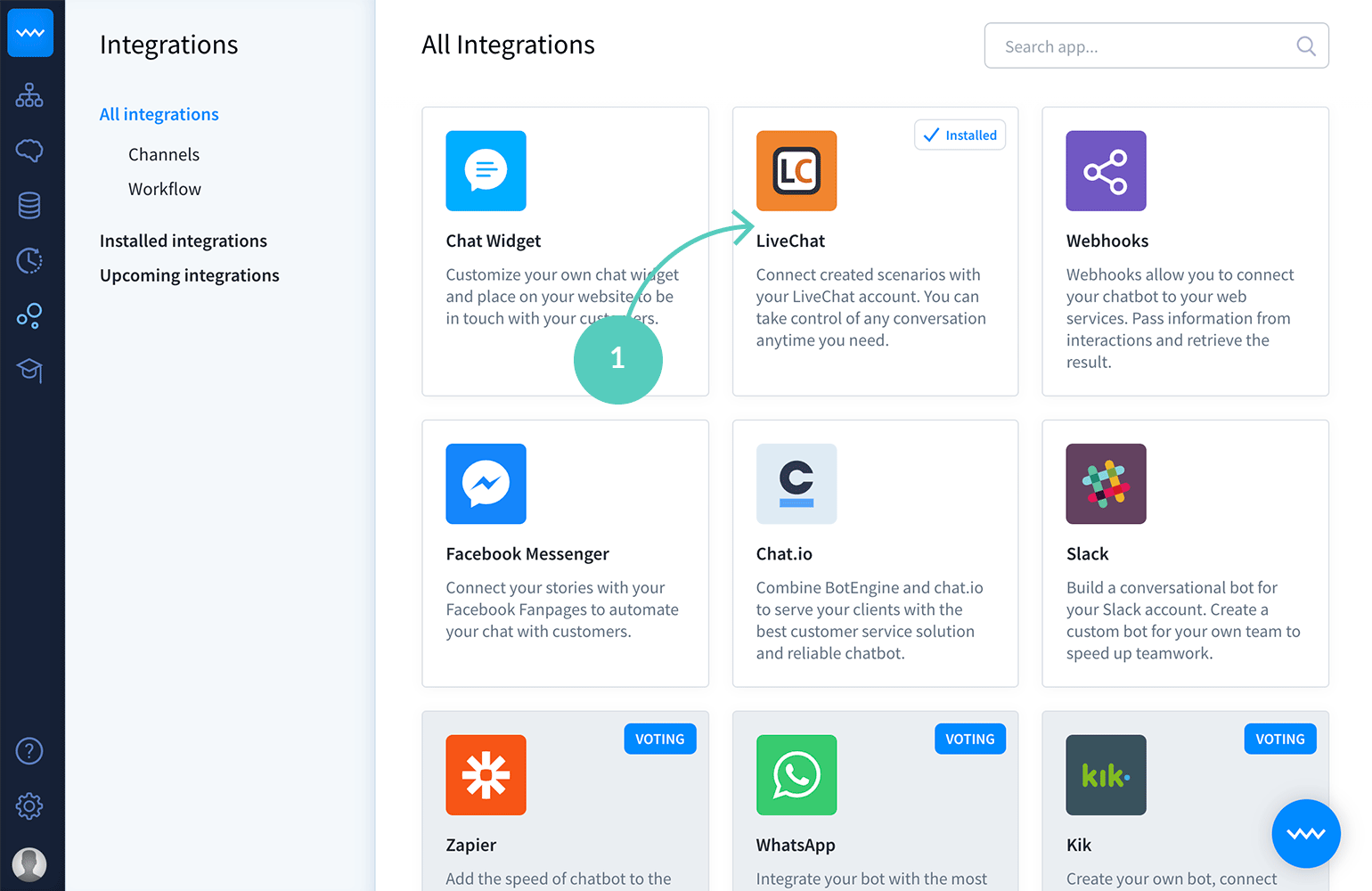 Turn off the switch (so it grays out).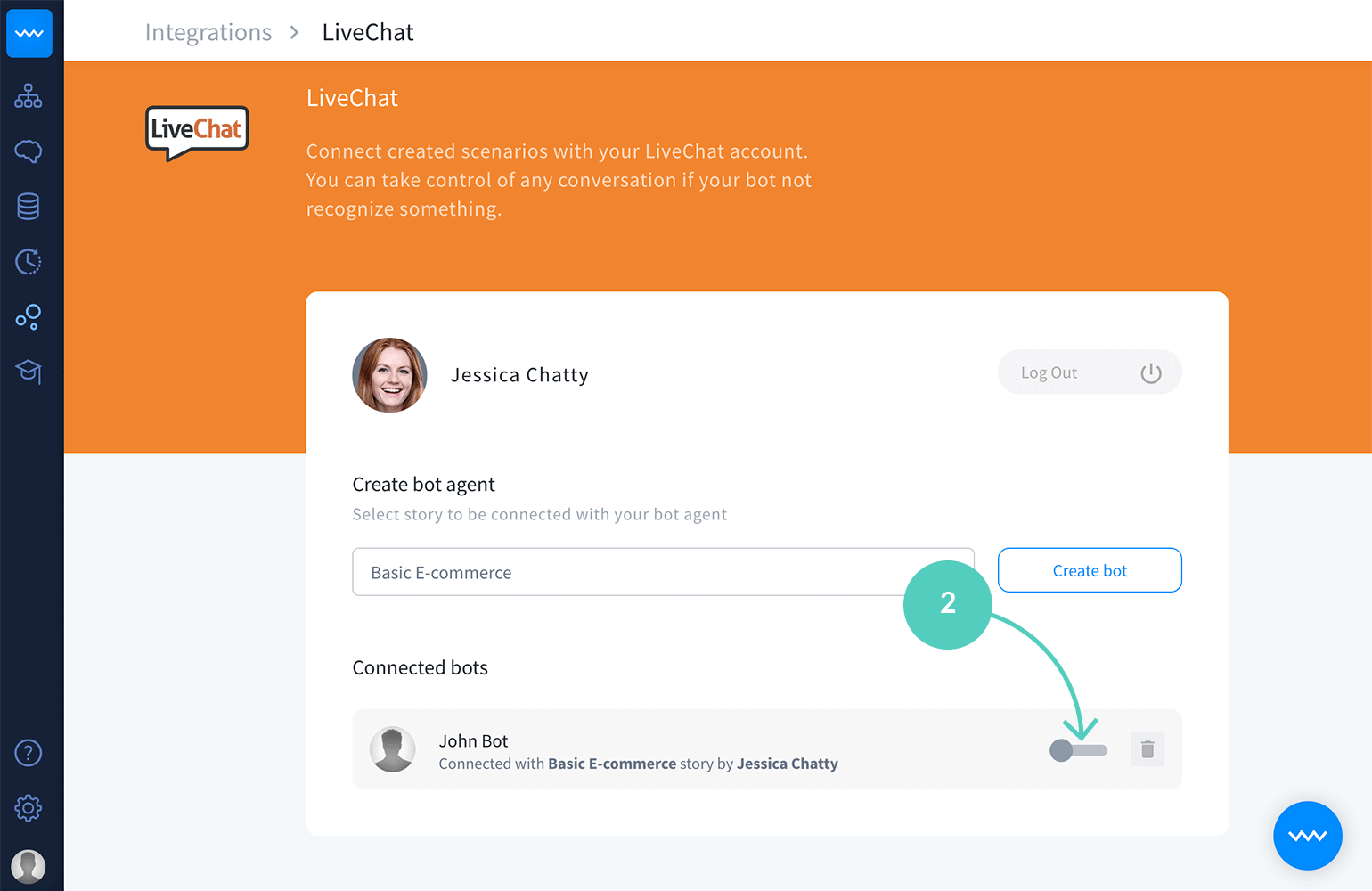 That's it, the bot has been disabled and all chats will be directed to agents. If you change your mind, you can enable it again, by turning on the switch.
How to delete a bot
Go to Integrations and click on LiveChat.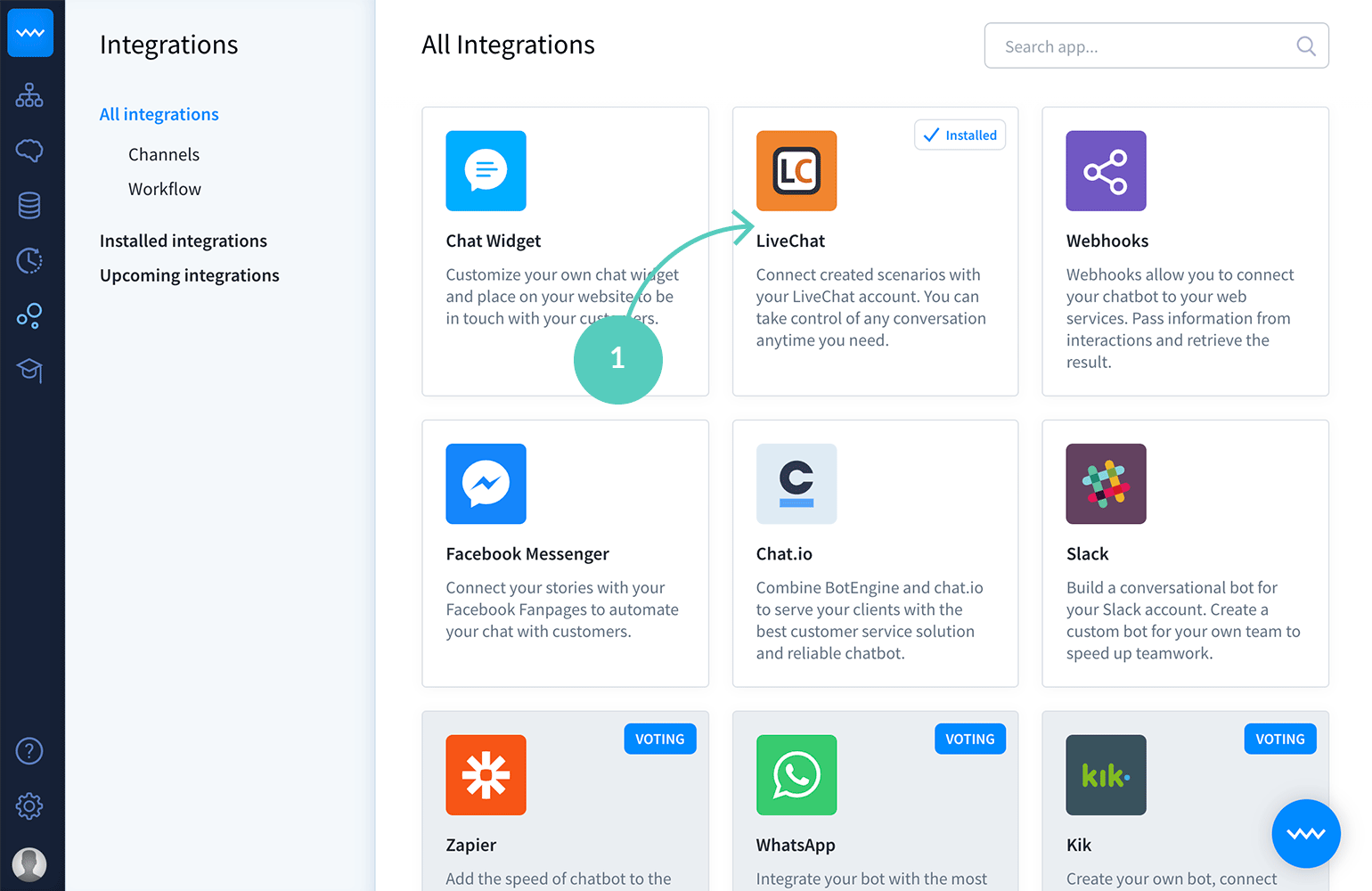 Click on the delete icon.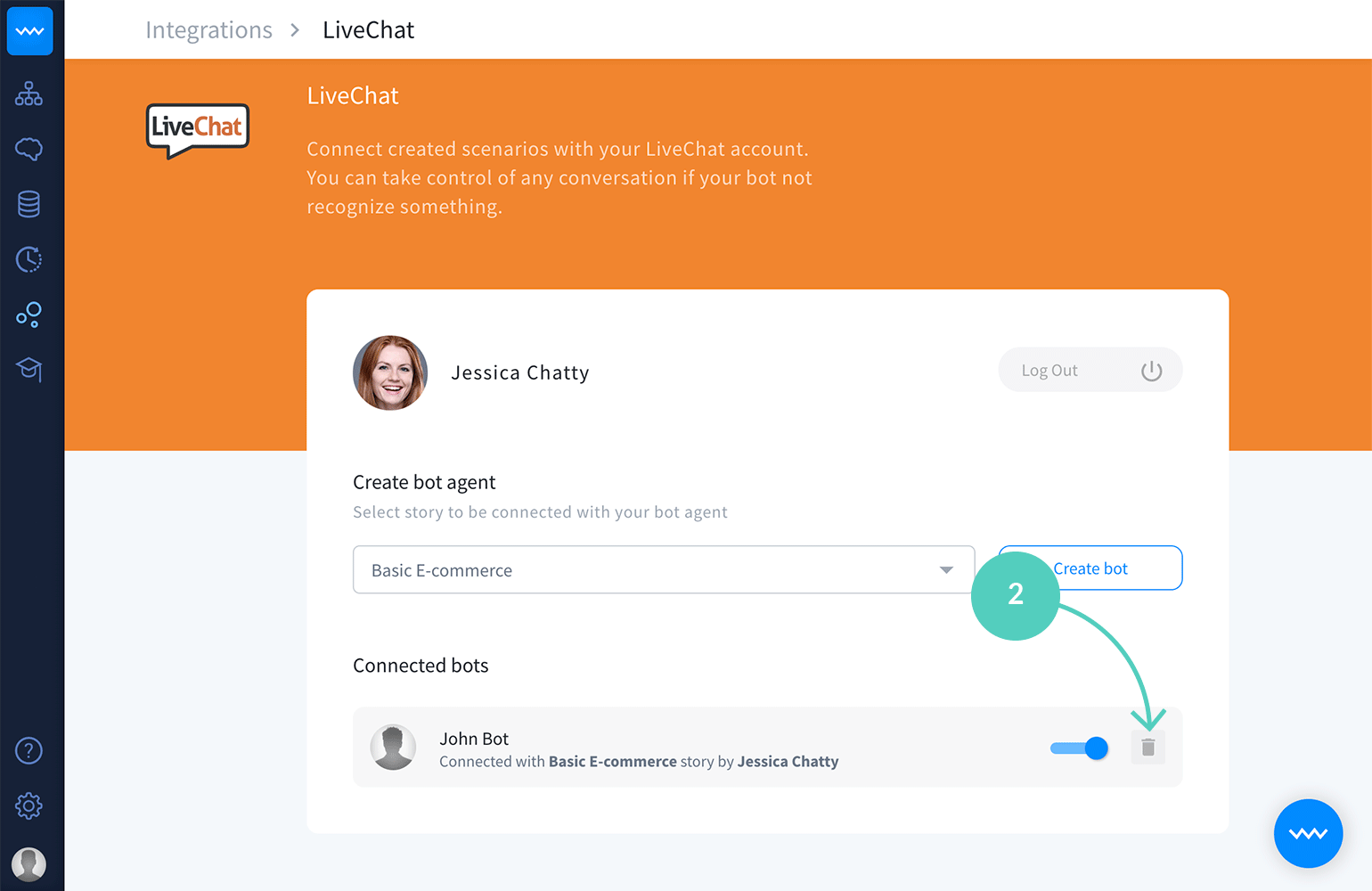 To finalize, click on Confirm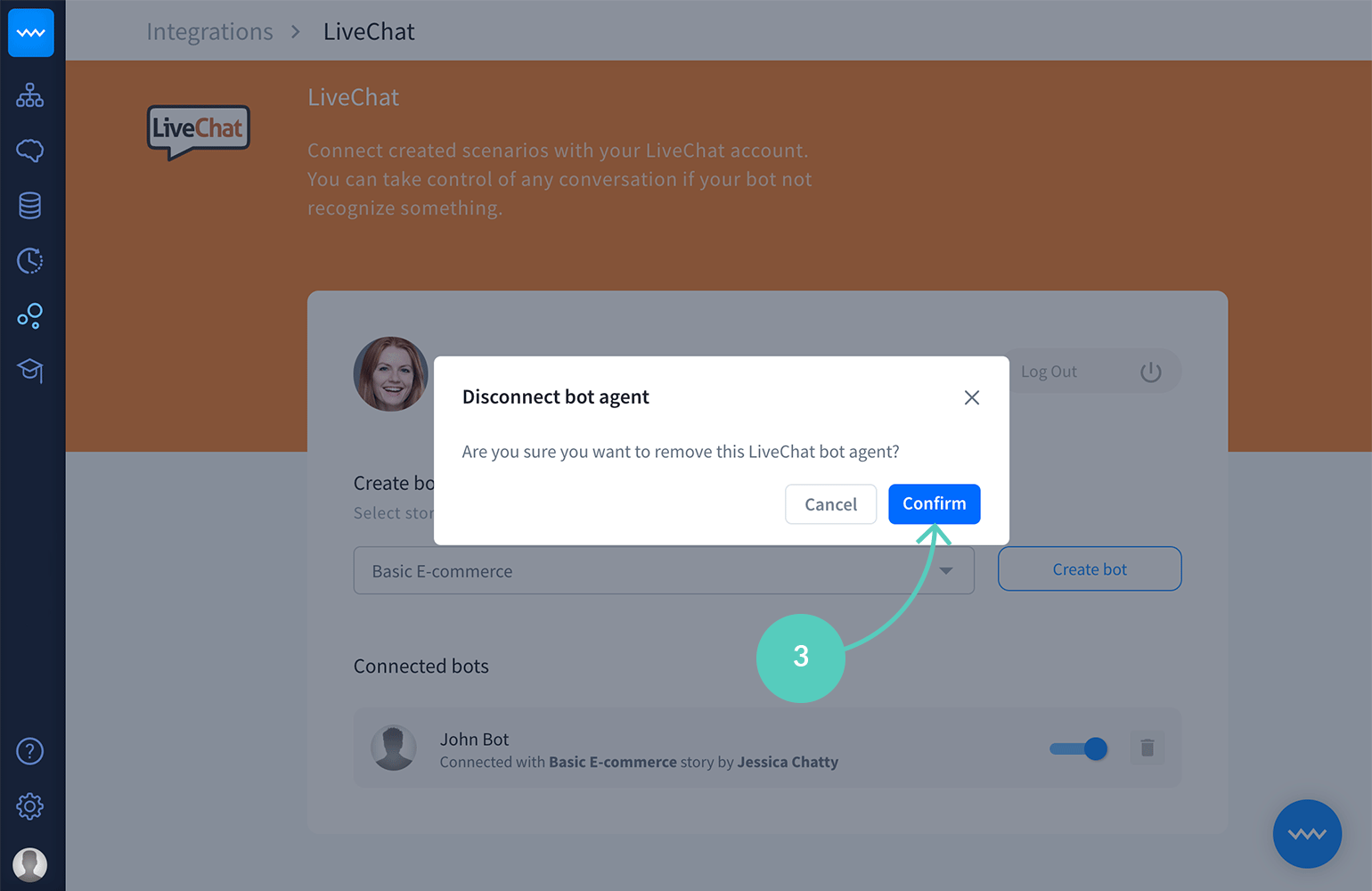 You're bot has been deleted. To connect a bot again, you need to integrate LiveChat with Chatbot again.
Want to know more about bots? Check out these articles: