With ChatBot you can build bots with no coding skills. They can provide round the clock support and take five hundred chats at the same time, as a result giving your agents more time to work on difficult cases. What is more, bots can send rich messages and use LiveChat exclusive actions.
With this step-by-step tutorial, you will learn how to connect LiveChat to ChatBot and add bots that will handle chats along with your agents.
How to integrate LiveChat with Chatbot
To begin, you need to set up a ChatBot account and create a story (a scenario your bot will follow in a conversation with users).
Log in to your ChatBot account and head to Integrations.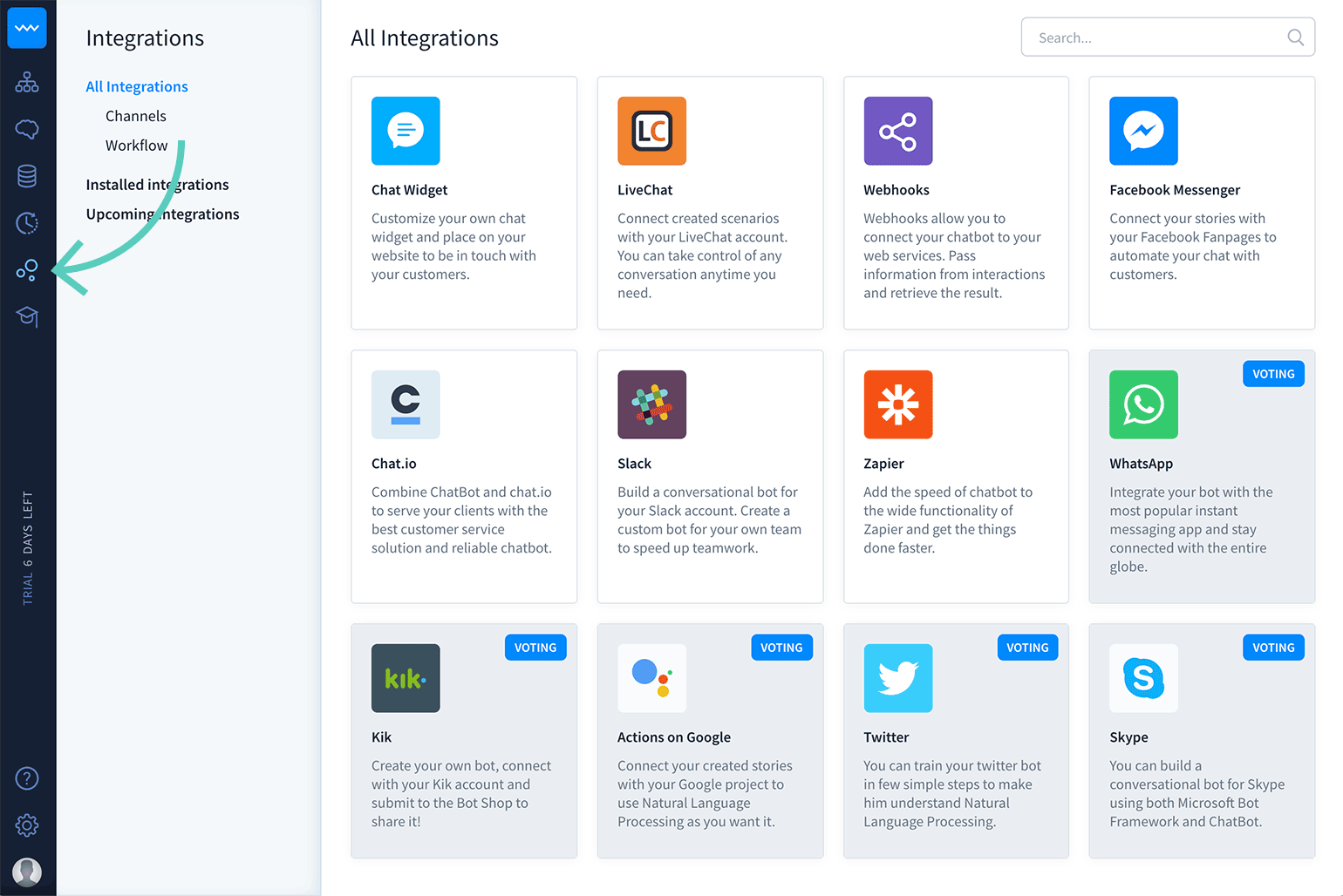 Choose LiveChat from the list.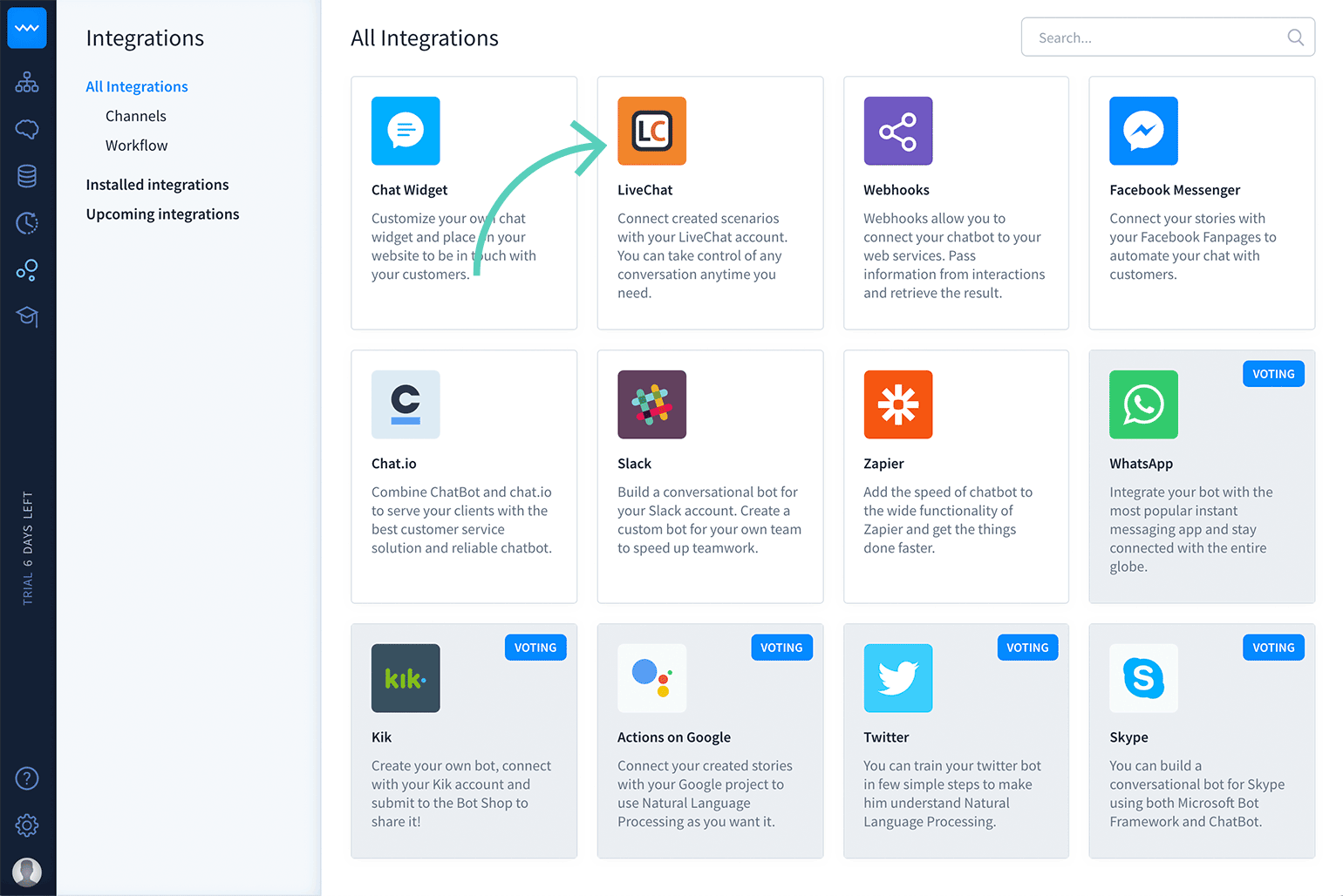 Next, click on Sign in with LiveChat.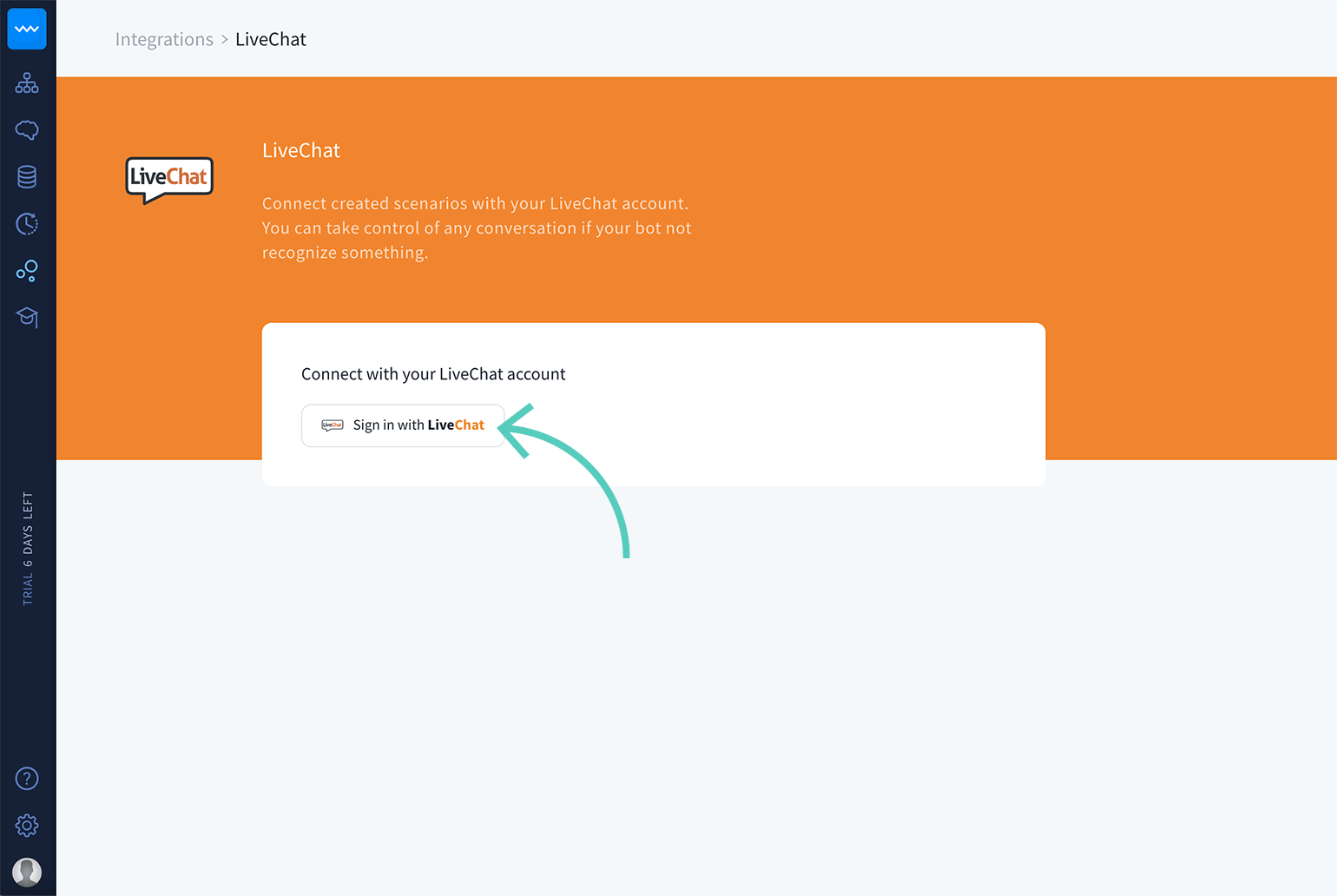 Then, log in using your e-mail and password (the same you use to log in to LiveChat). Click on Sign In.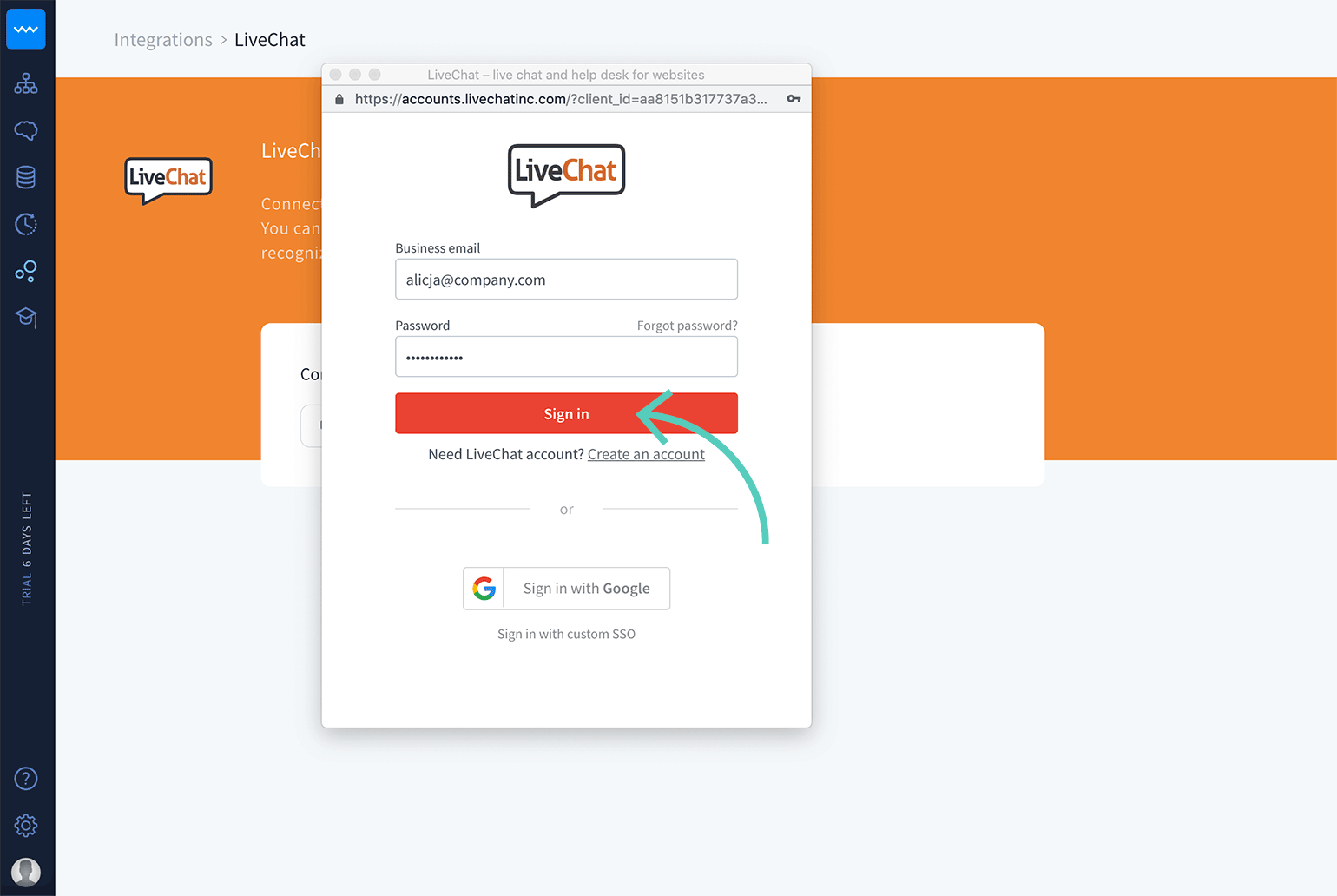 You've successfully linked your ChatBot account to your LiveChat account. Now, it's time to set up a bot.
Select a story you want to use and click on Create bot.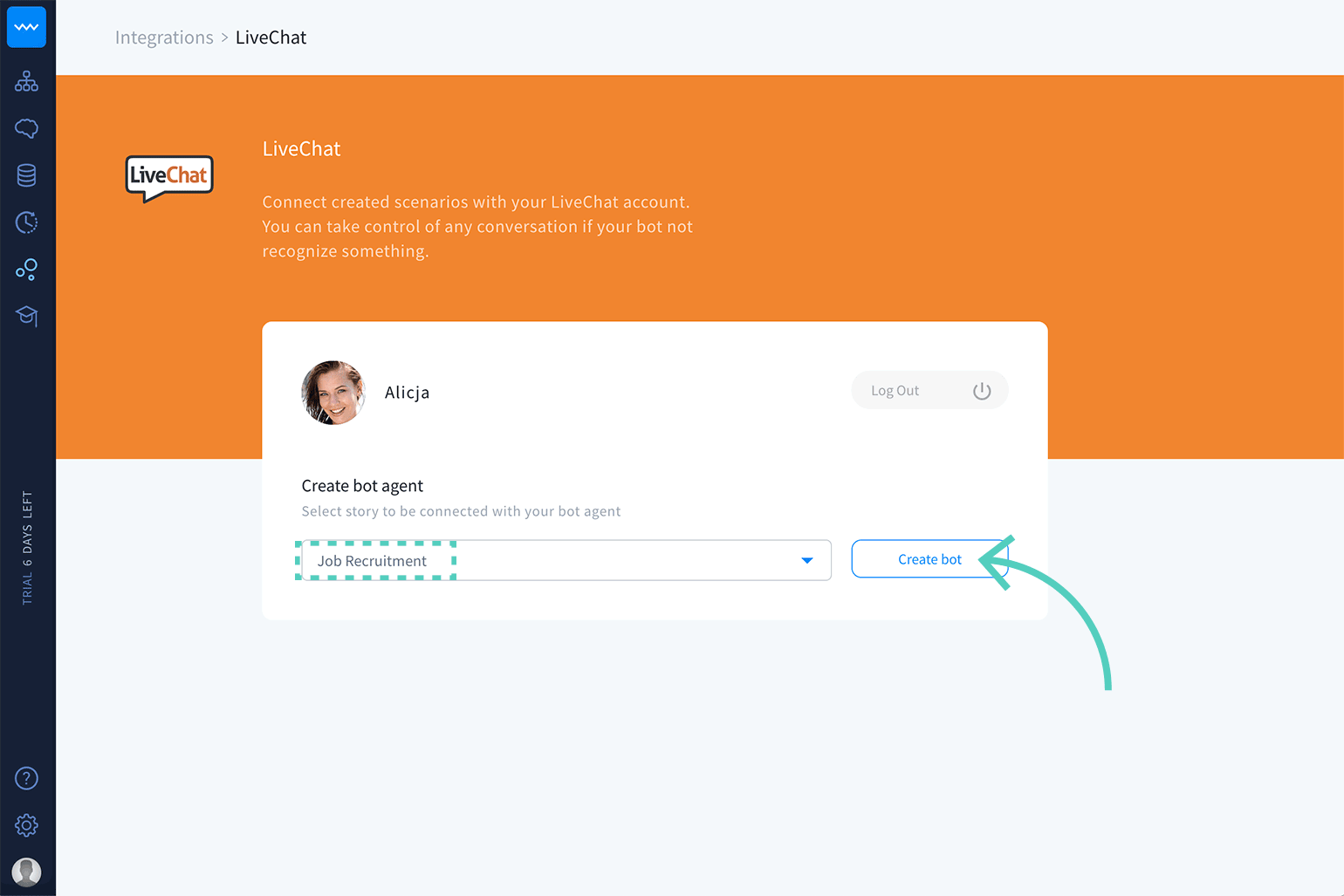 Choose routing priority. There are three options: all chats go to bot first, bot acts as a regular agent (chats are assigned to bots based on routing rules for agents), bots get chats when no agent can take them.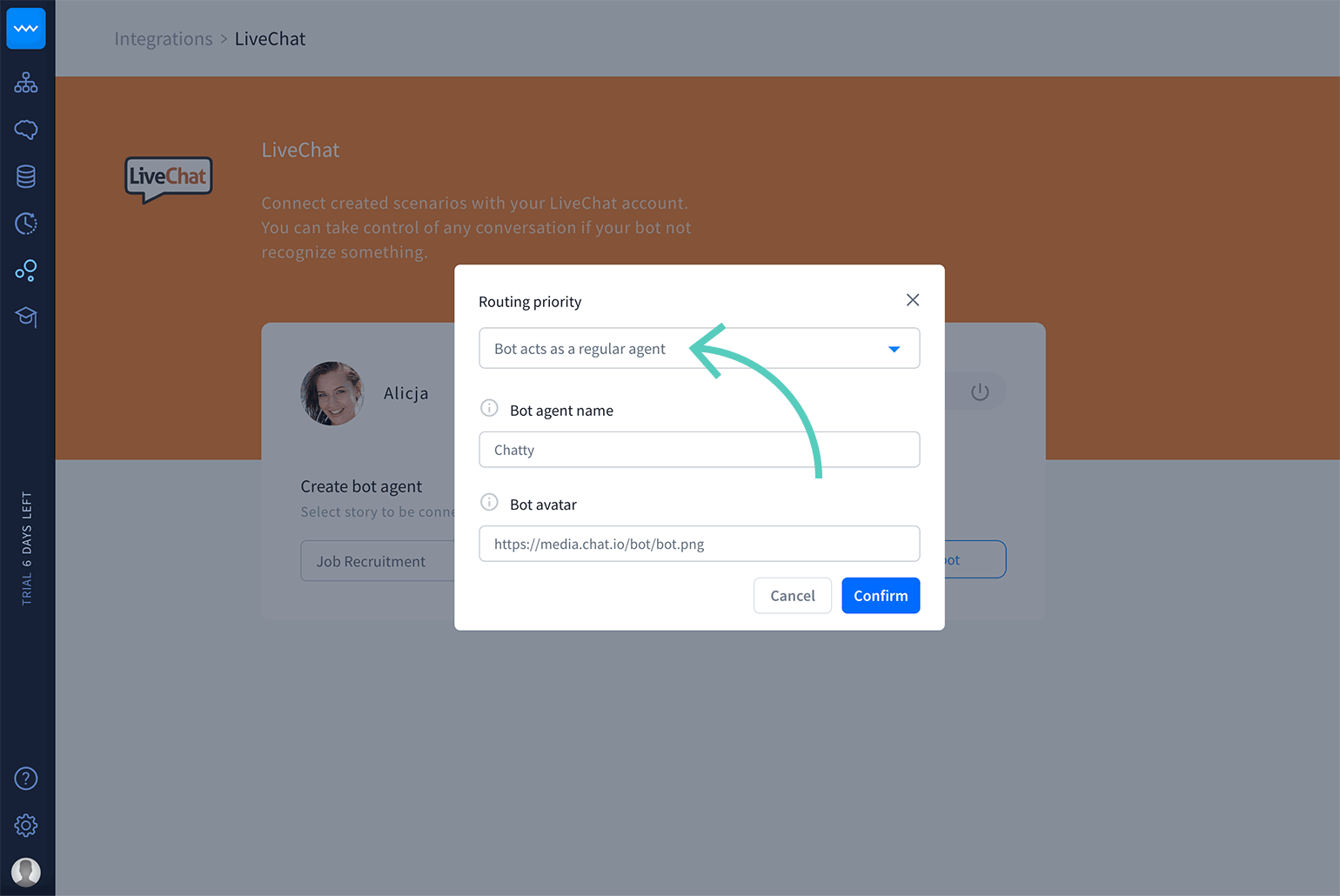 Enter the bot's name (you can change it later).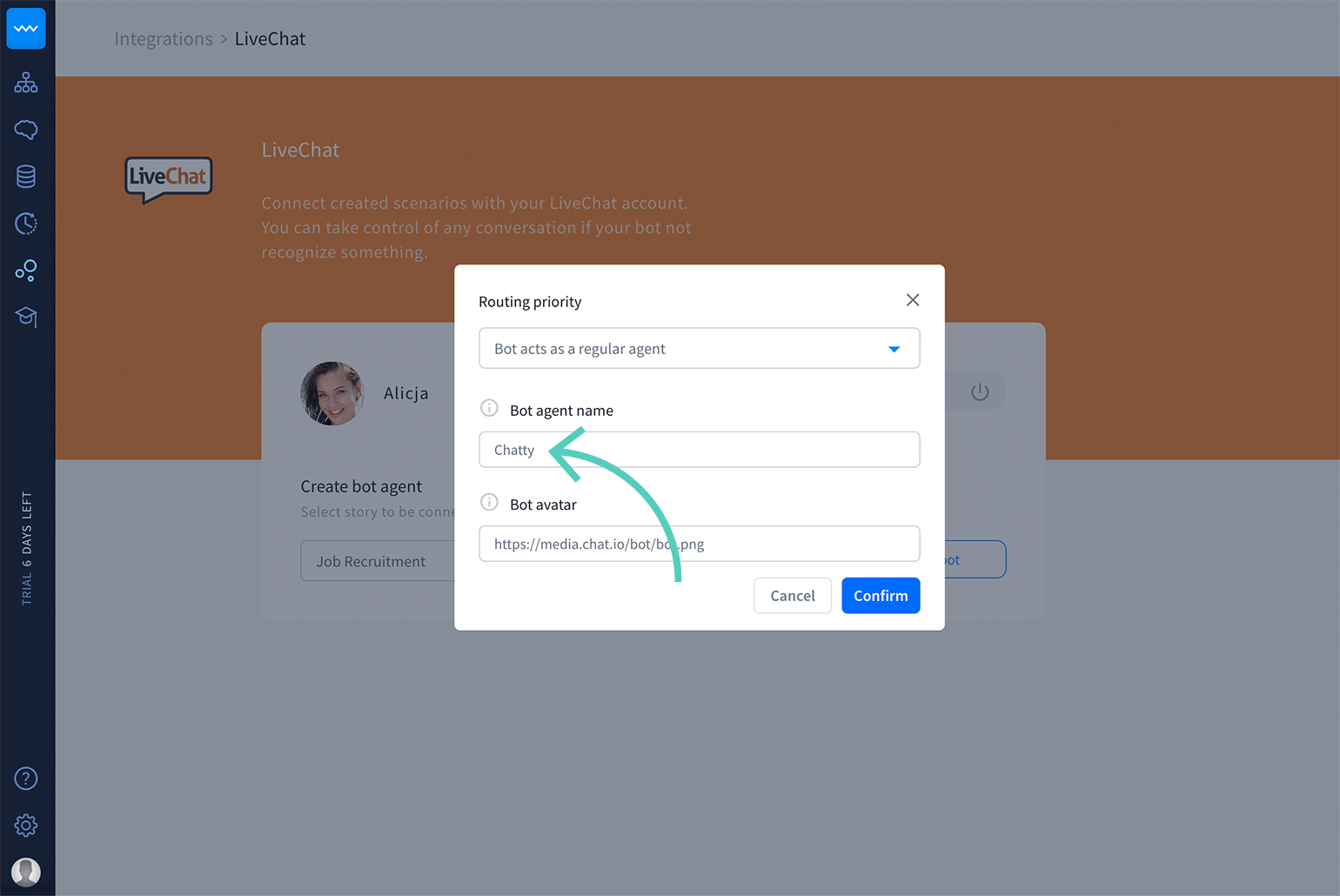 Enter a link to an image that will be your bot's avatar (you can change it later). Don't worry if you don't have a picture ready, you can use the link that is already provided.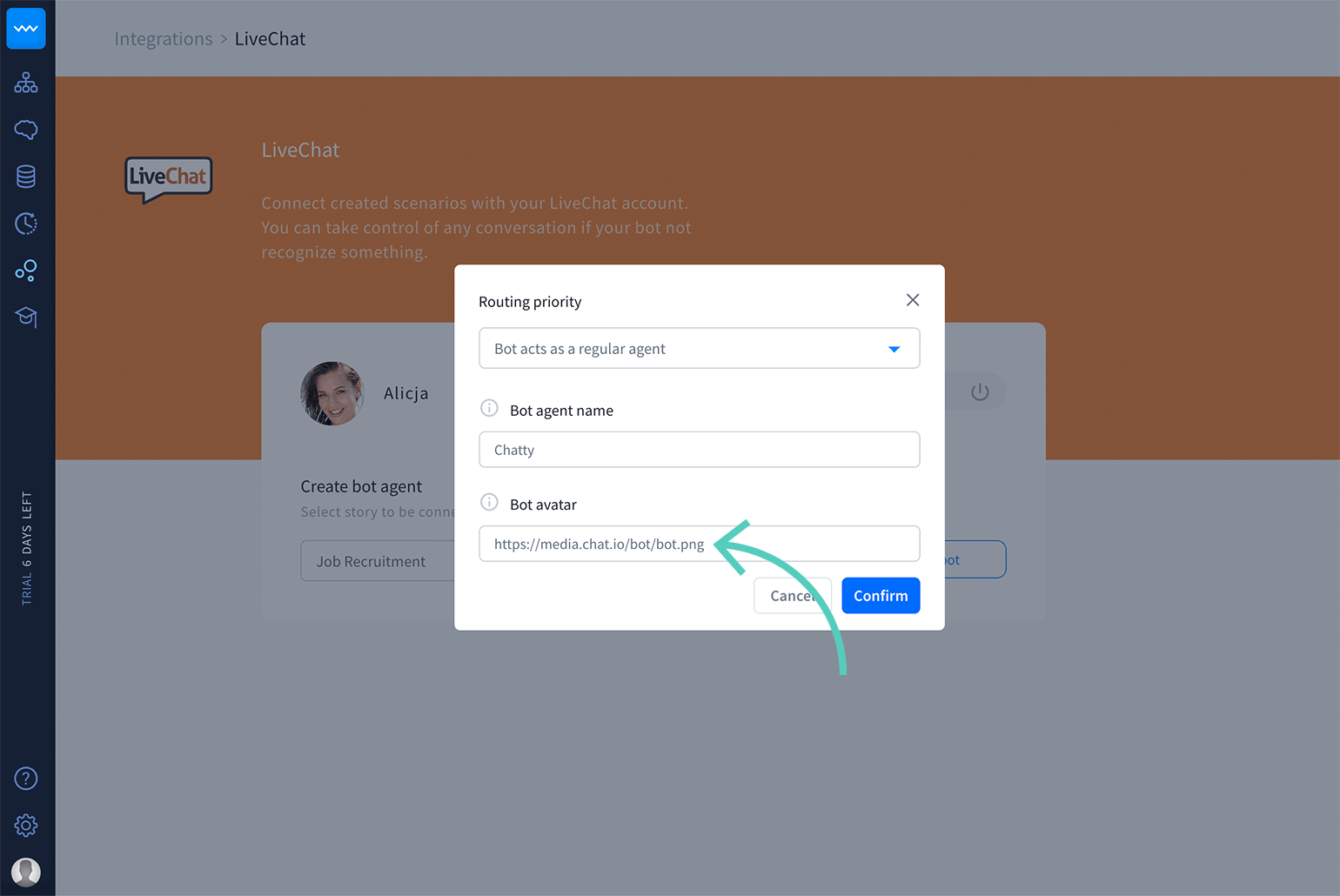 Finally, click on Confirm to save your bot.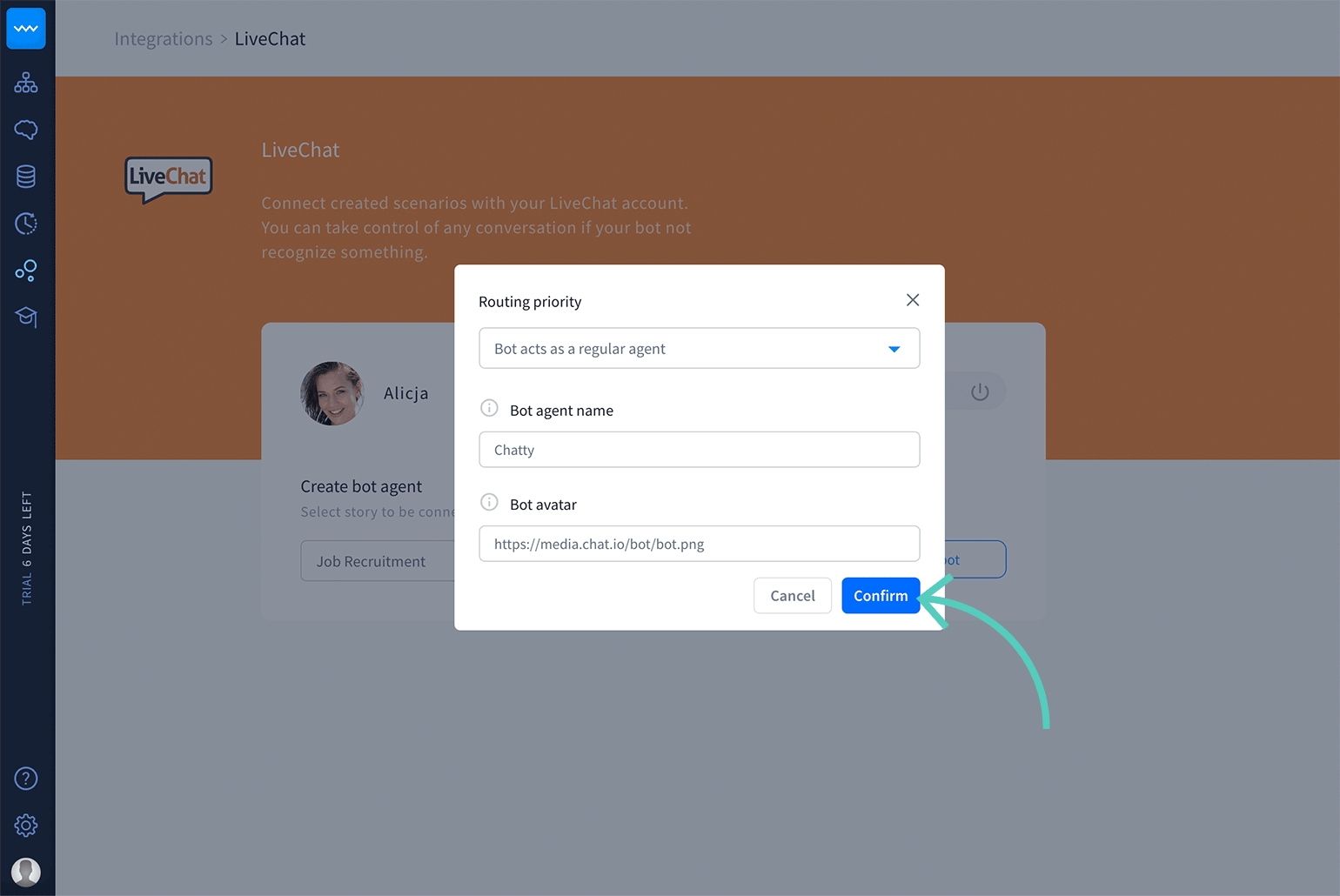 That's it! The bot is now ready to handle chats with customers. You can oversee bot's conversations in real-time using supervision.
It is also possible to add more bots to LiveChat. To do it, simply follow steps 5-9.
How bots work in Livechat
Here is some basic information about using bots in LiveChat:
One bot takes up one seat.
Bots can transfer chats to human agents, and human agents can transfer chats back to the bot.
Conversations handled by the bot can be overseen in real-time via supervision. Past bot conversations can be accessed in Archives (both in LiveChat and ChatBot).
You can choose routing priority for every bot.
Bots can be edited in the Agents section in LiveChat.
LiveChat exclusive bot actions
Chatbot integration with LiveChat provides you with a few exclusive features:
How to edit a bot
You can edit a bot the same way you edit your agent's profile. You can change the following settings: profile picture, name, job title, routing priority, groups, concurrent chat limit, working hours (available on the Business plan).
In order to edit bot settings, you need to log in to your LiveChat account first. Then, follow these steps:
Go to the Agents section a select a bot you want to edit.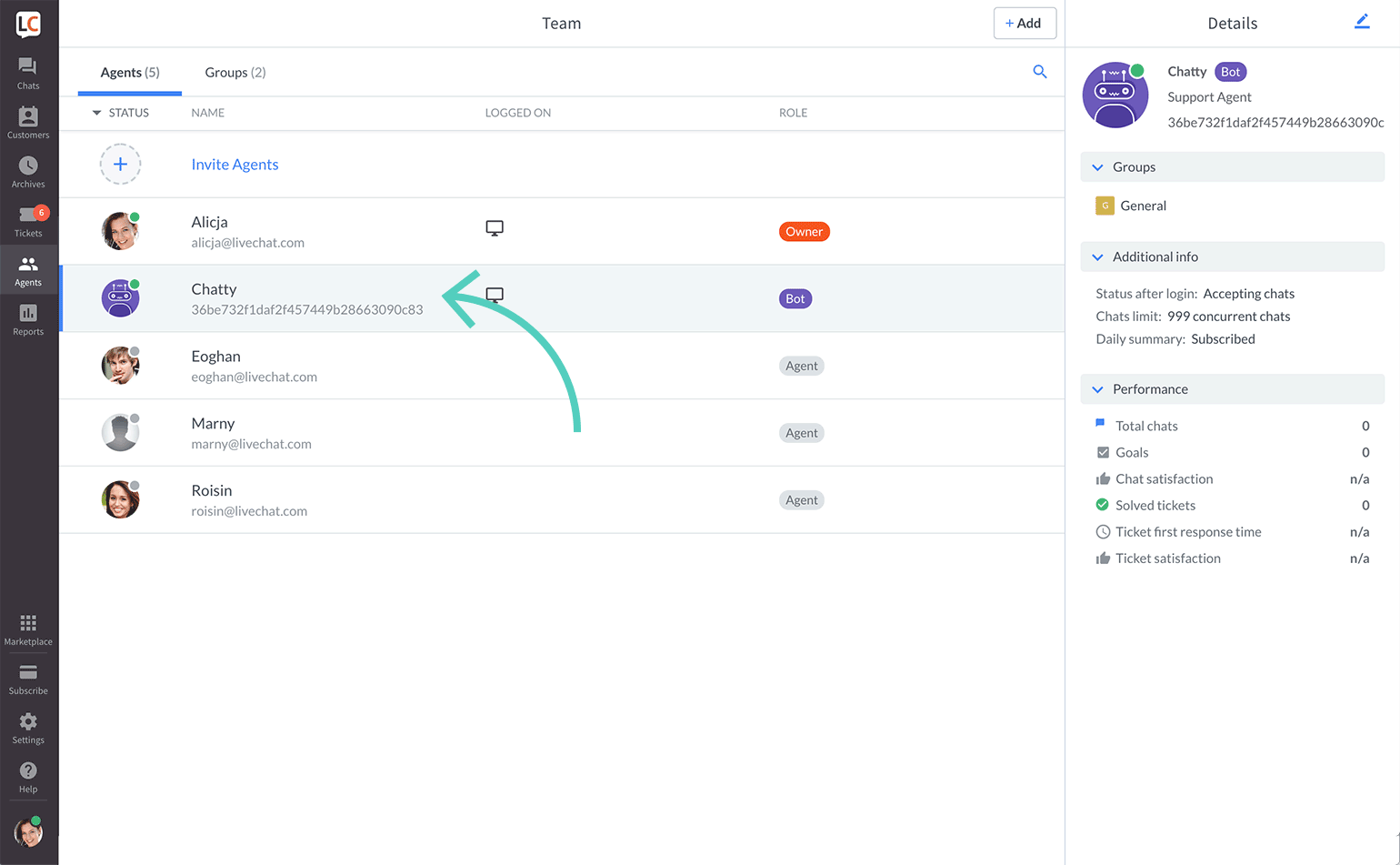 Click on the pencil icon in the top right corner.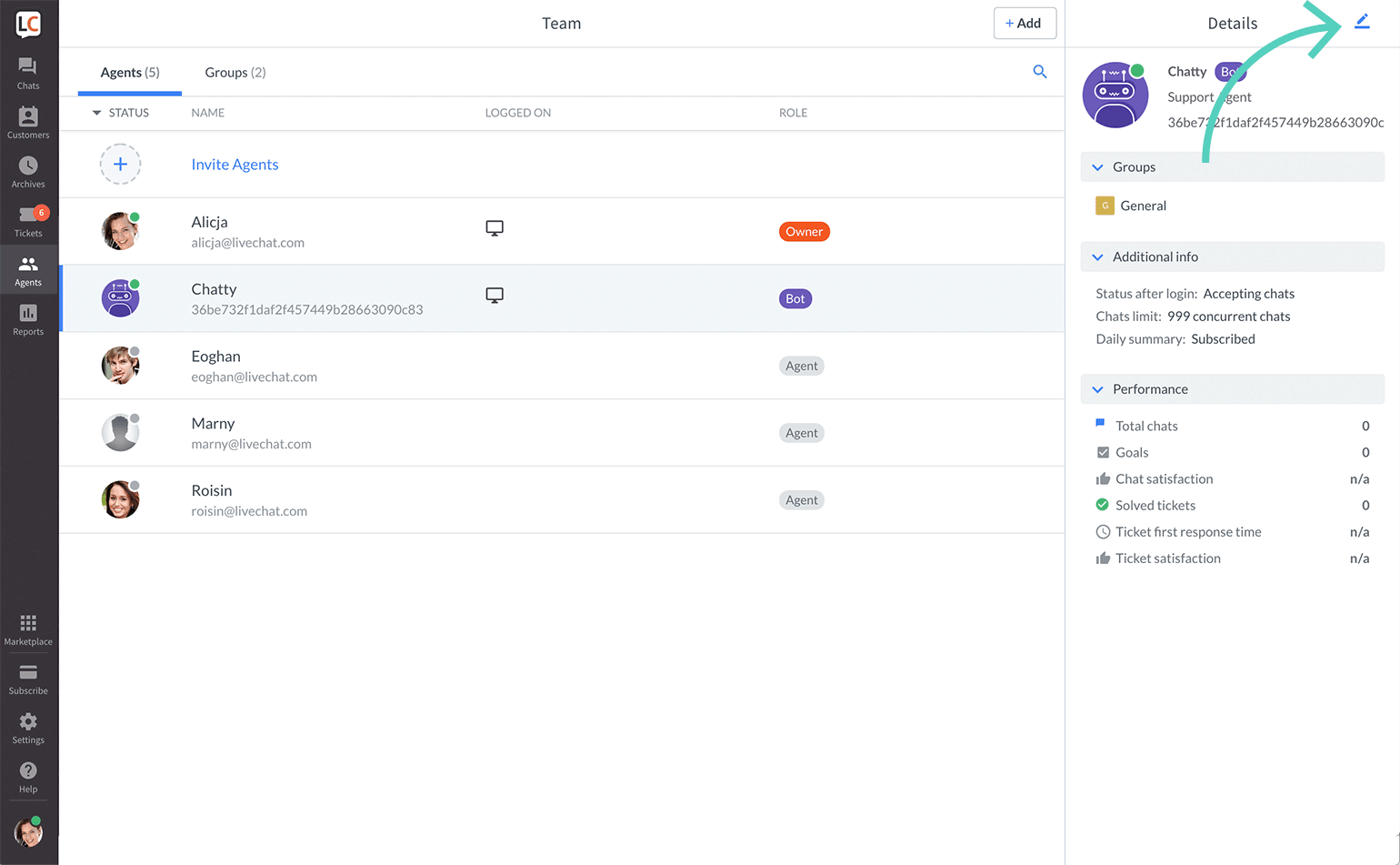 Change one or more settings.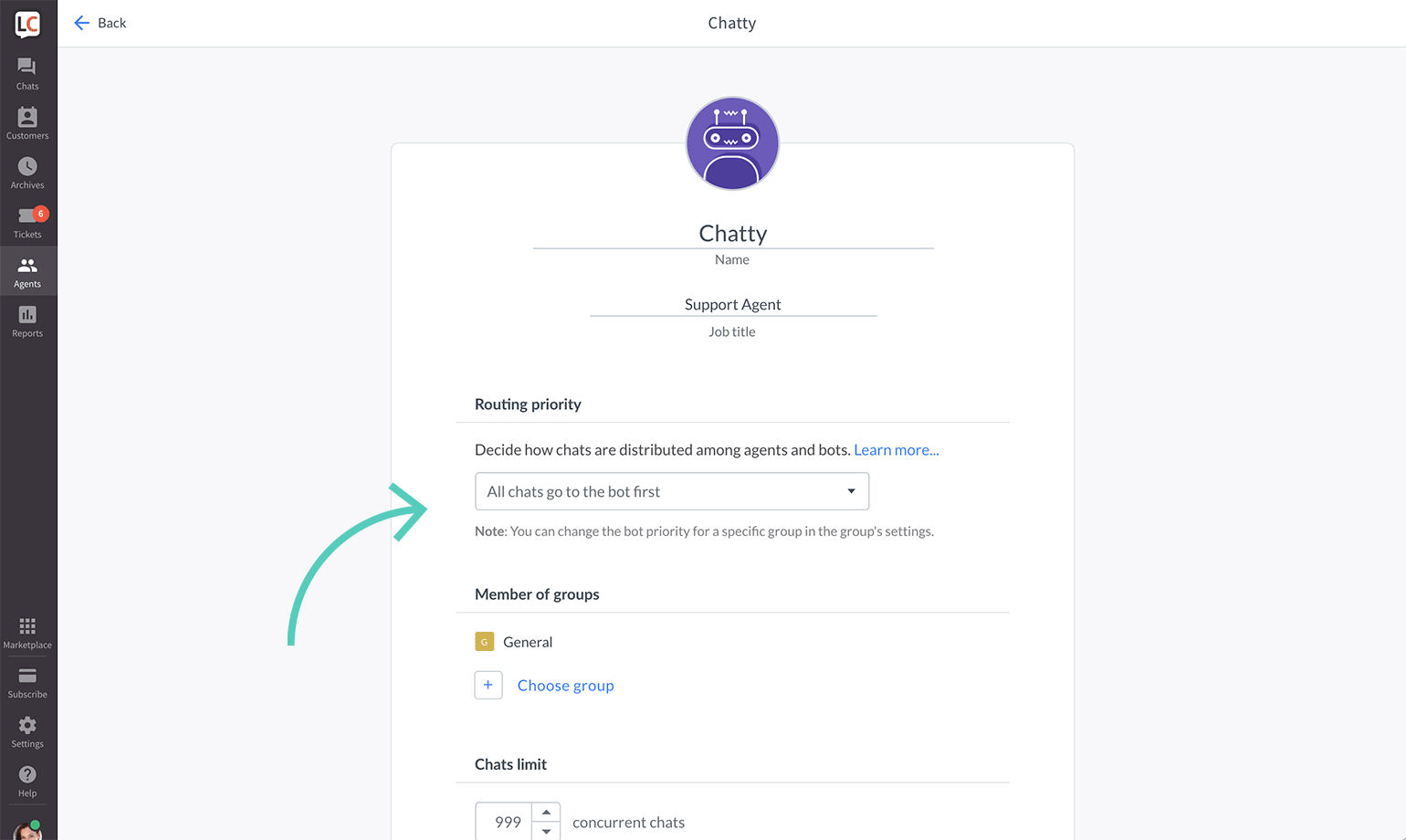 When you are finished, click on Save Changes.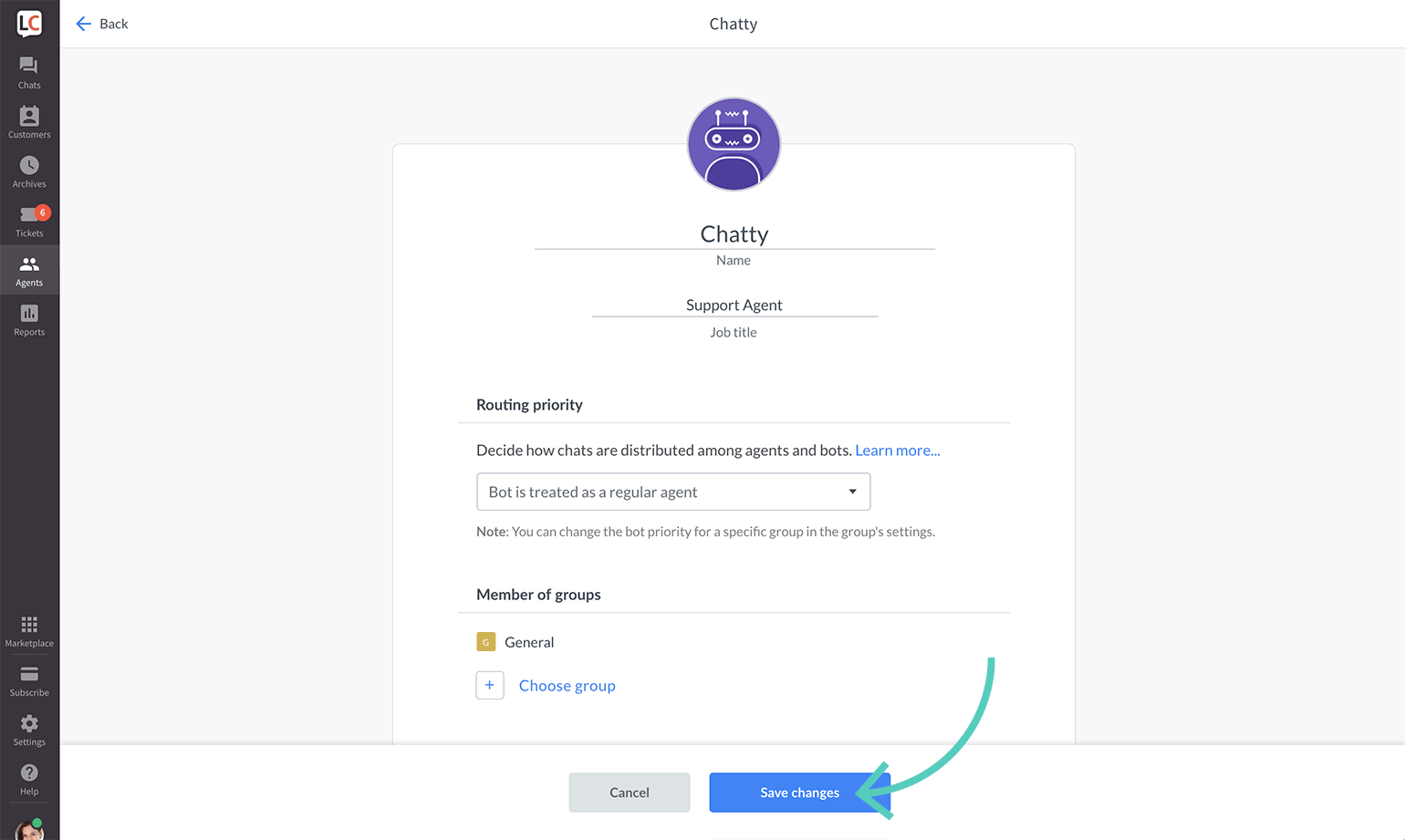 How to disable a bot
Go to Integrations and click on LiveChat.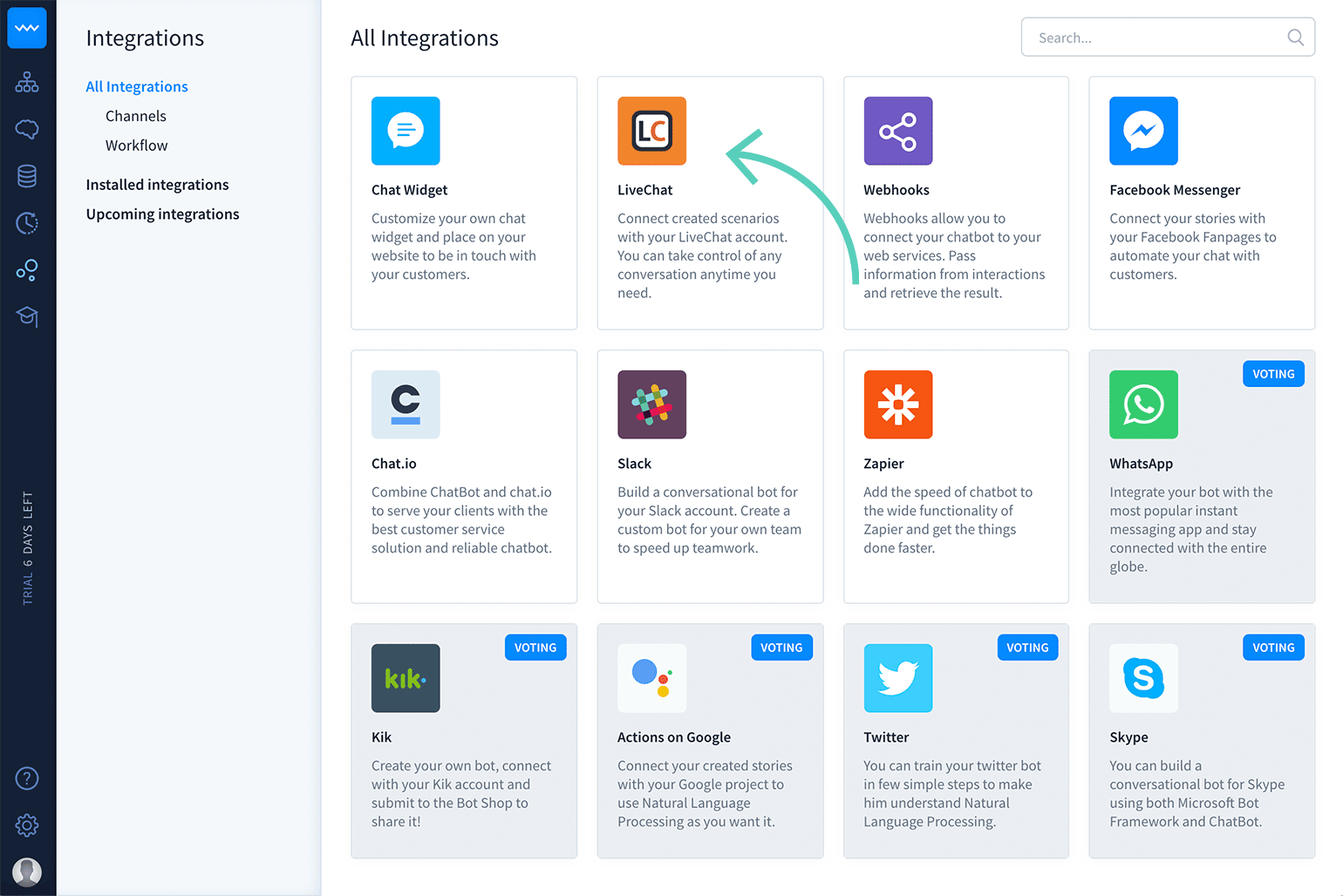 Turn off the switch (so it grays out).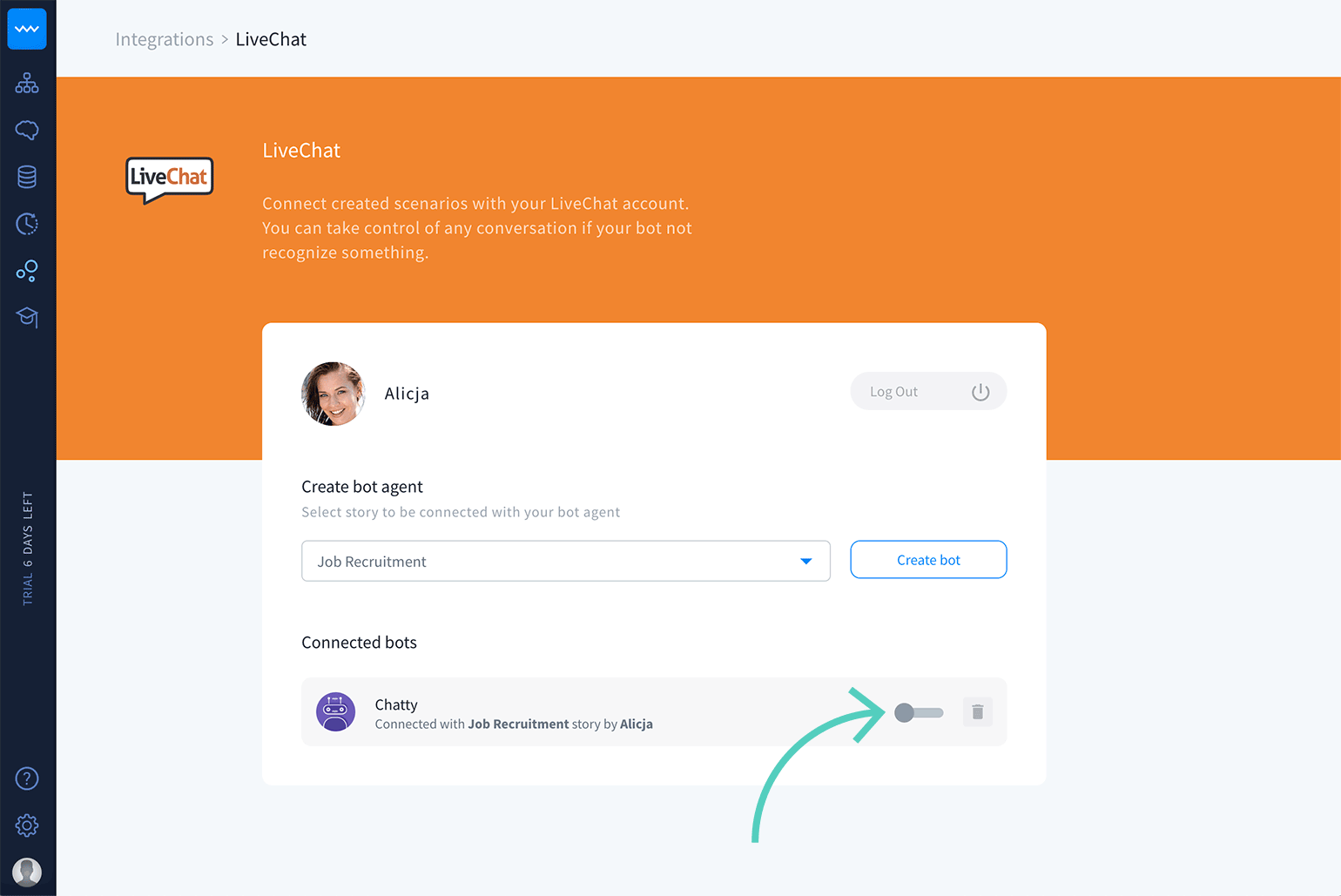 That's it, the bot has been disabled and all chats will be directed to agents. If you change your mind, you can enable it again, by turning on the switch.
How to delete a bot
Go to Integrations and click on LiveChat.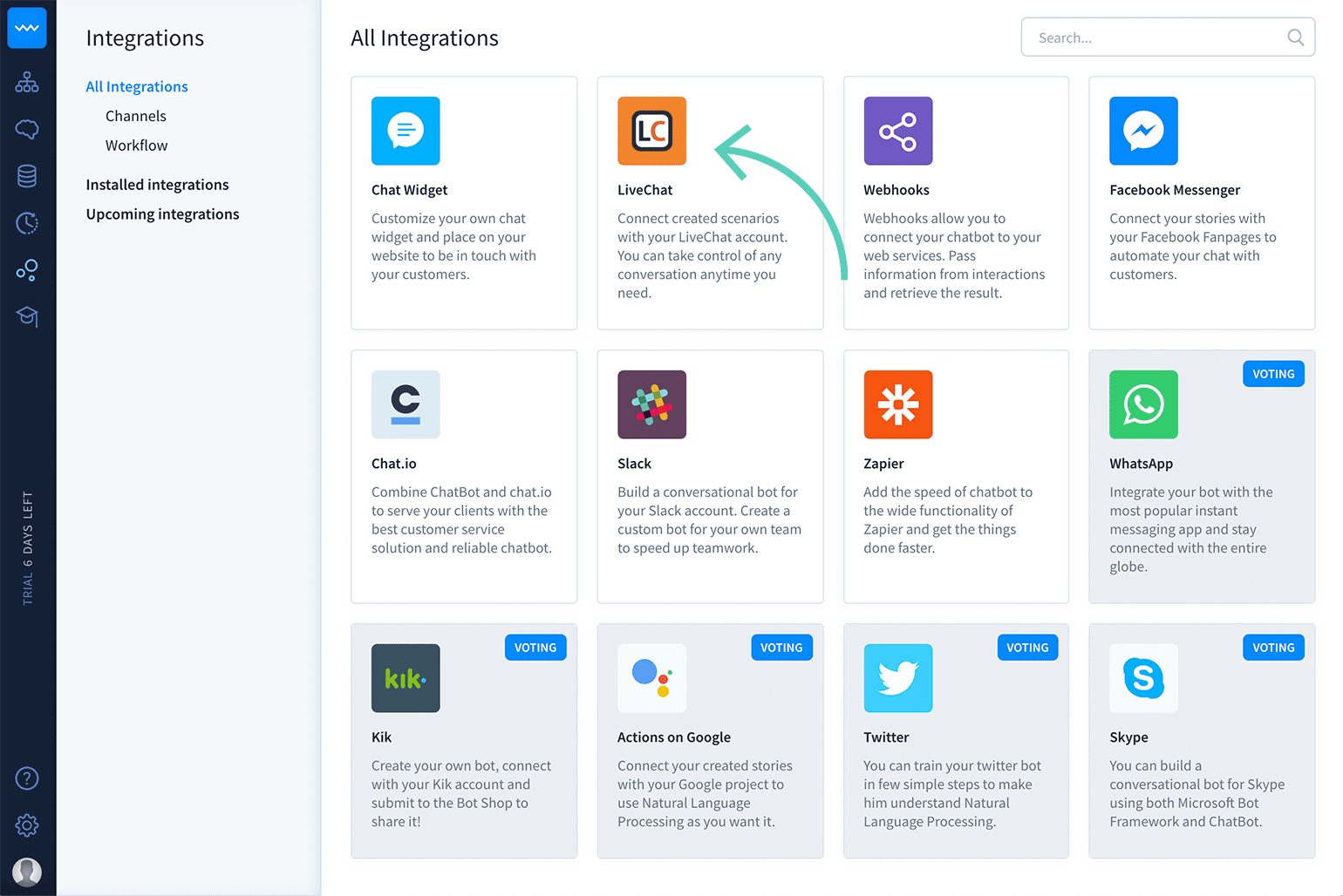 Click on the delete icon.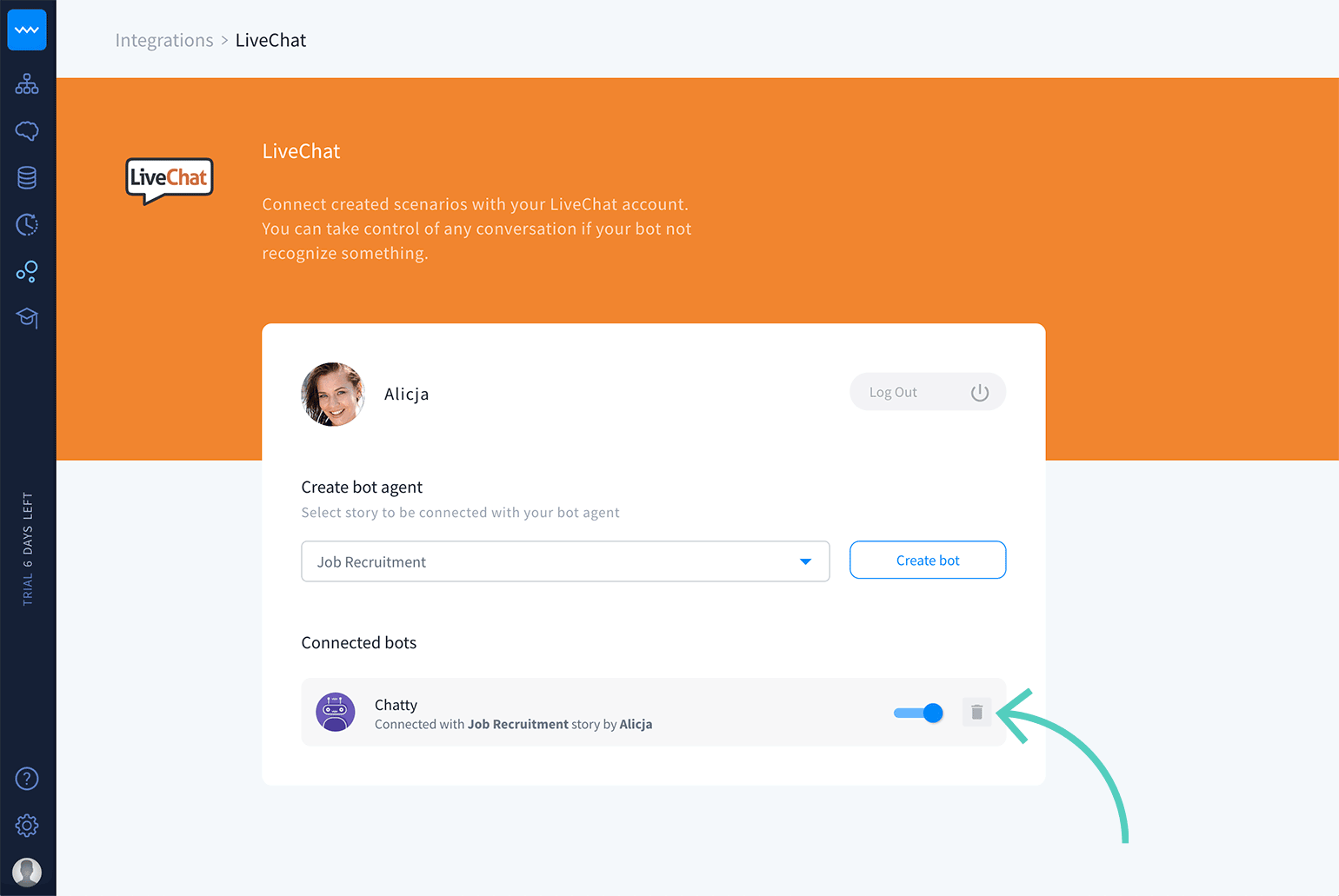 To finalize, click on Confirm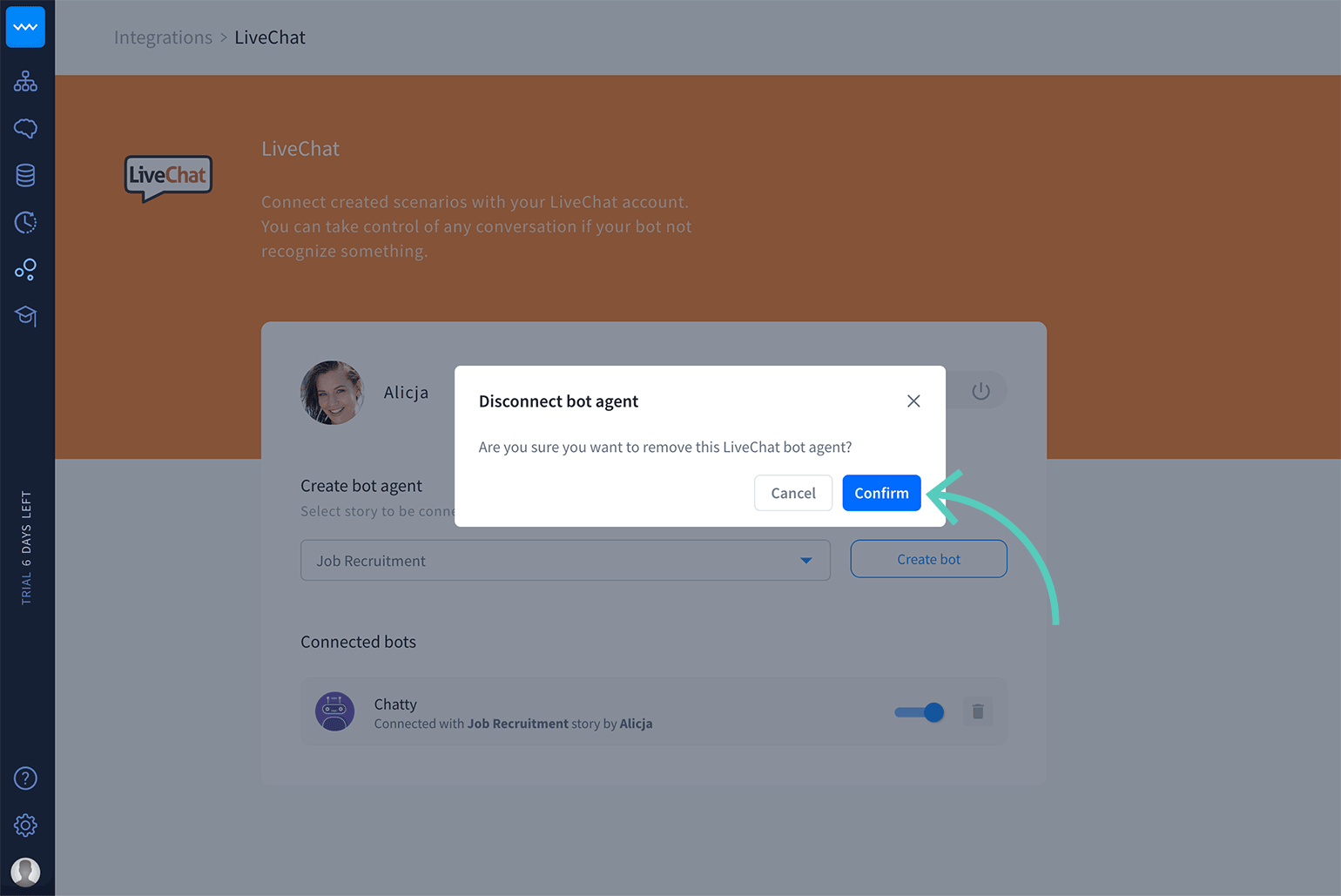 That's it. Your bot has been deleted.
Want to know more about bots? Check out these articles: