You can add LiveChat directly to your Zendesk Guide knowledge base. This way, you will be able to track visitors who use self-help on your website and answer all questions that arise.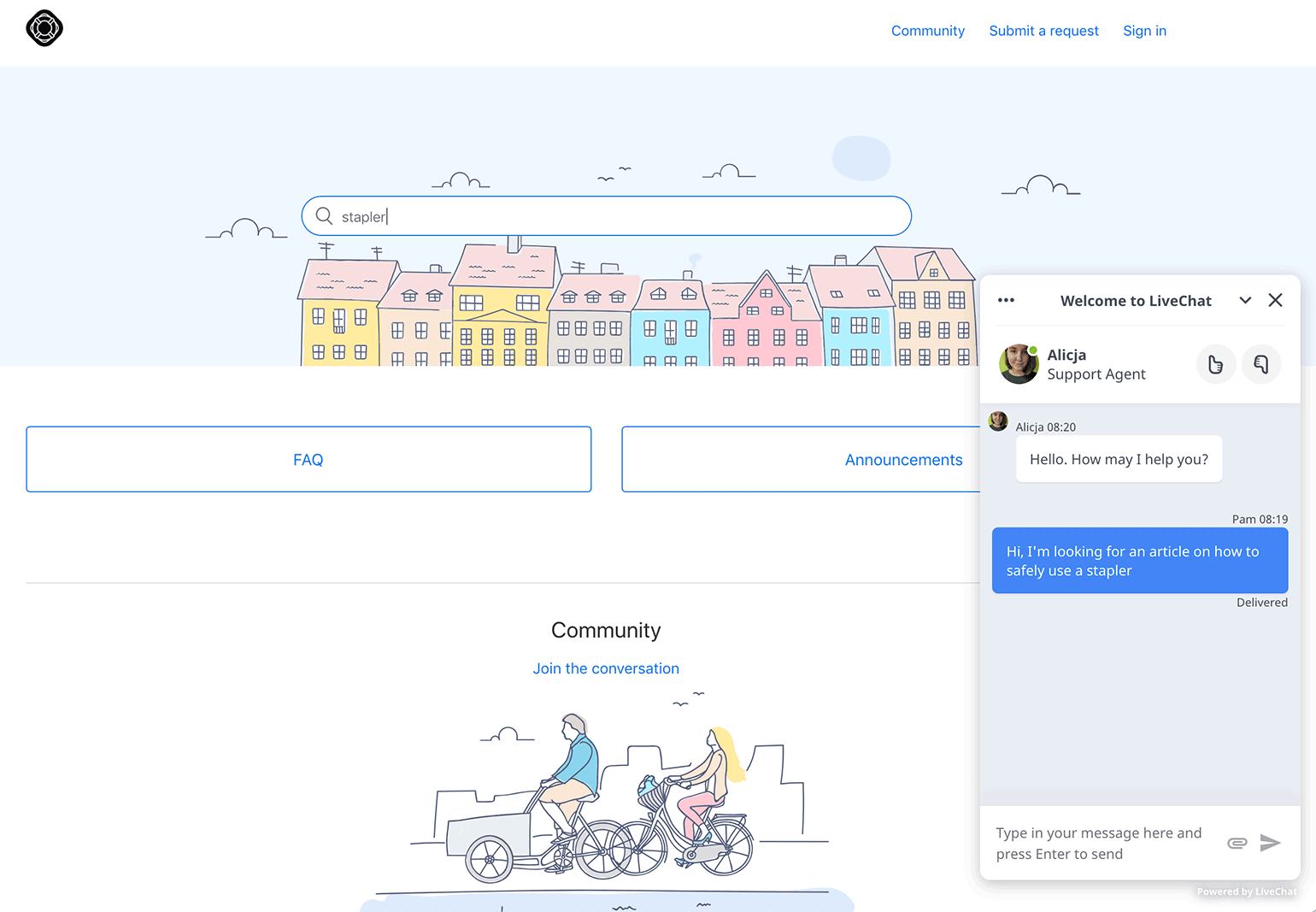 Add LiveChat to your Zendesk knowledge base
To add the LiveChat chat widget to your Zendesk Guide, follow these steps:
Log in to Zendesk and make sure you're in the Zendesk Guide view (if you are—skip to step 3). To switch to Zendesk Guide view, click on the menu icon in the top right corner and choose Zendesk Guide from the list.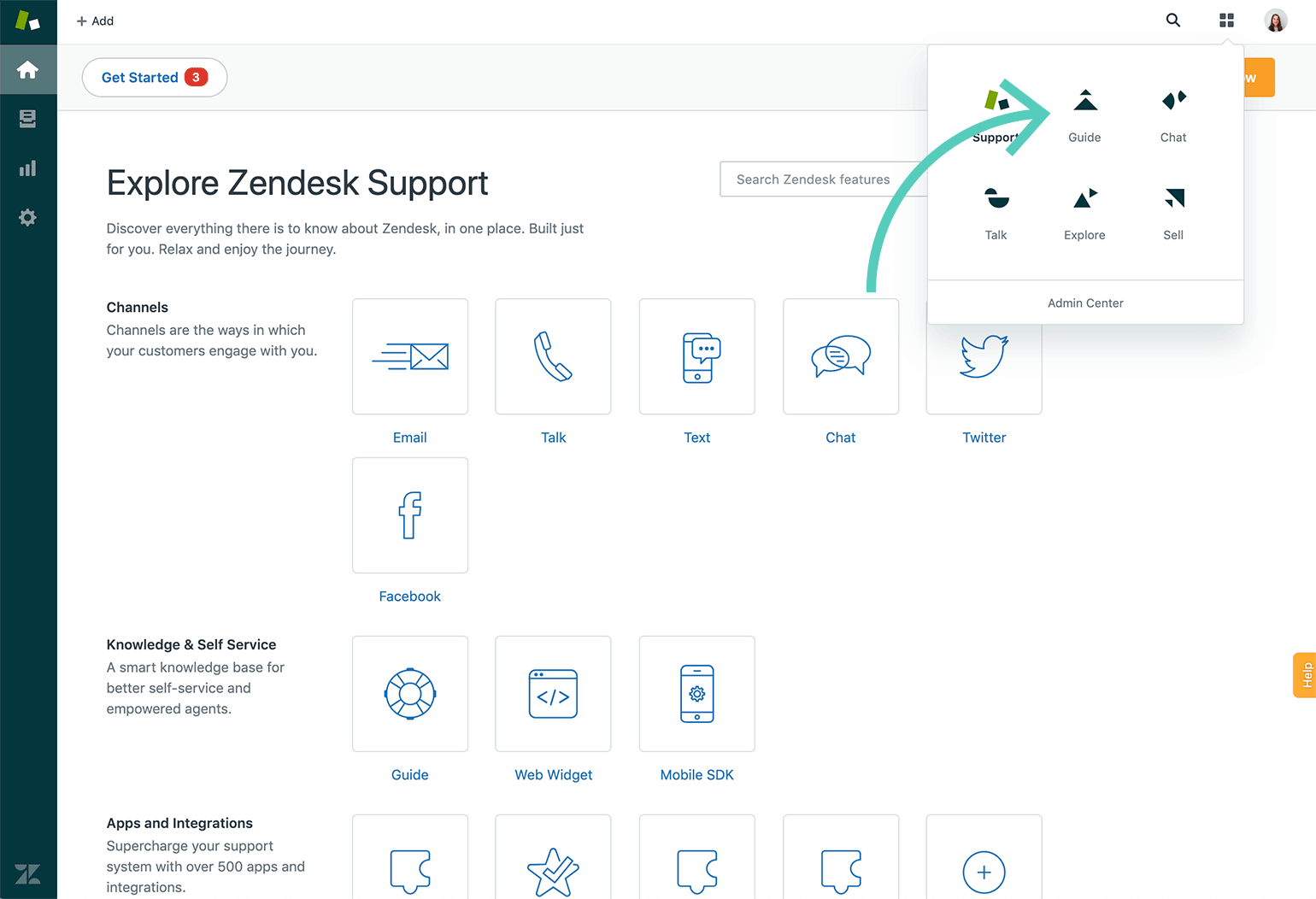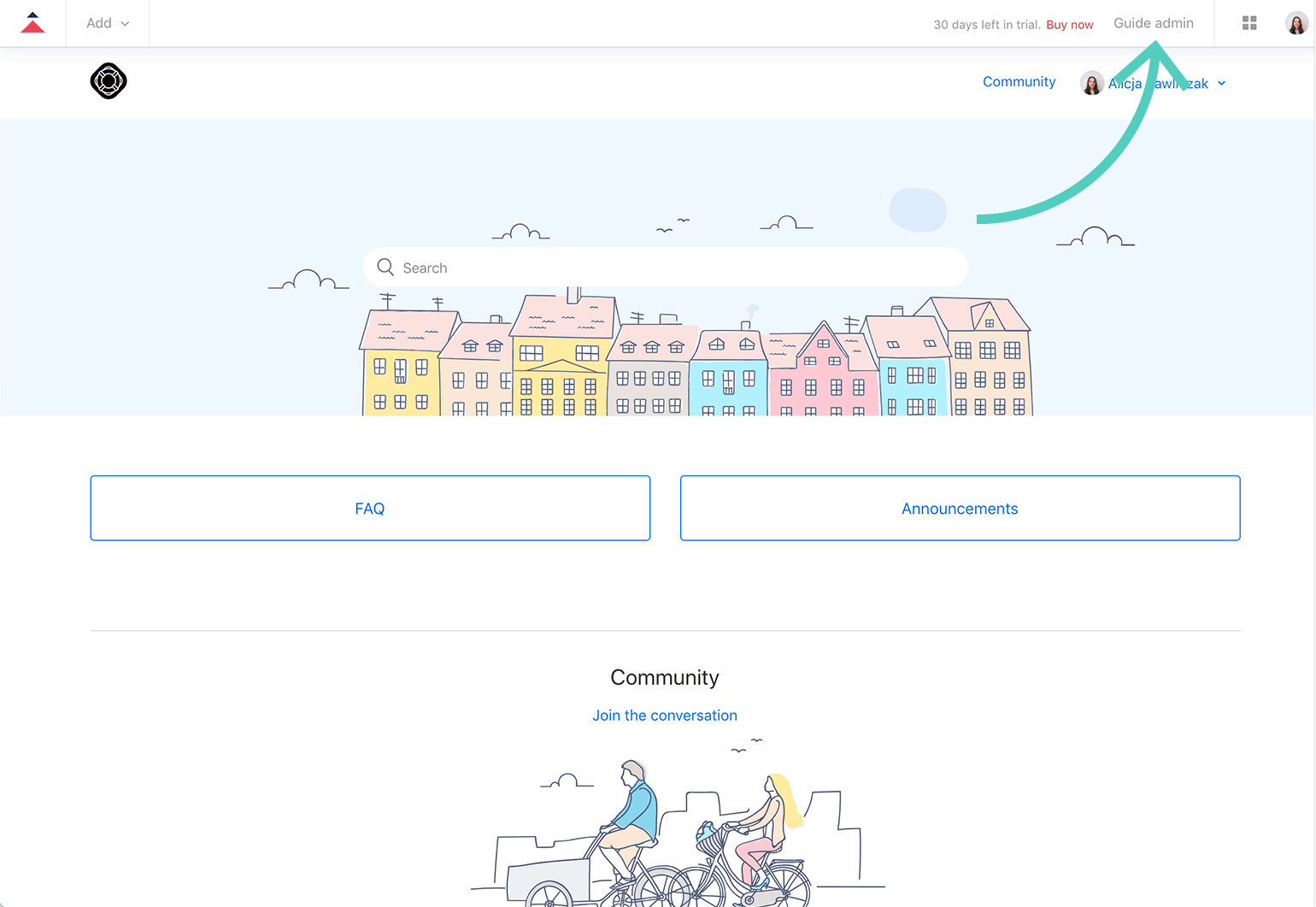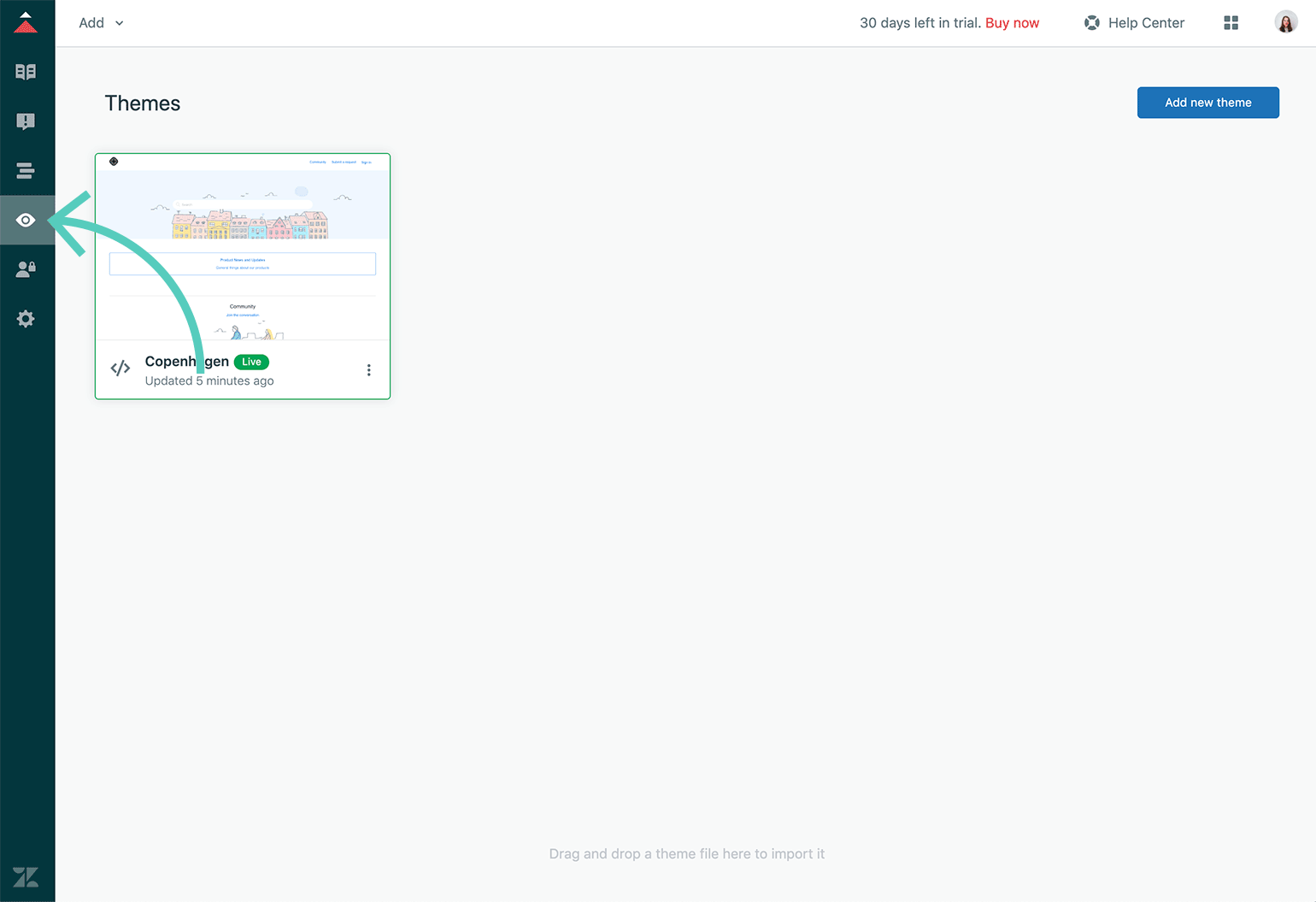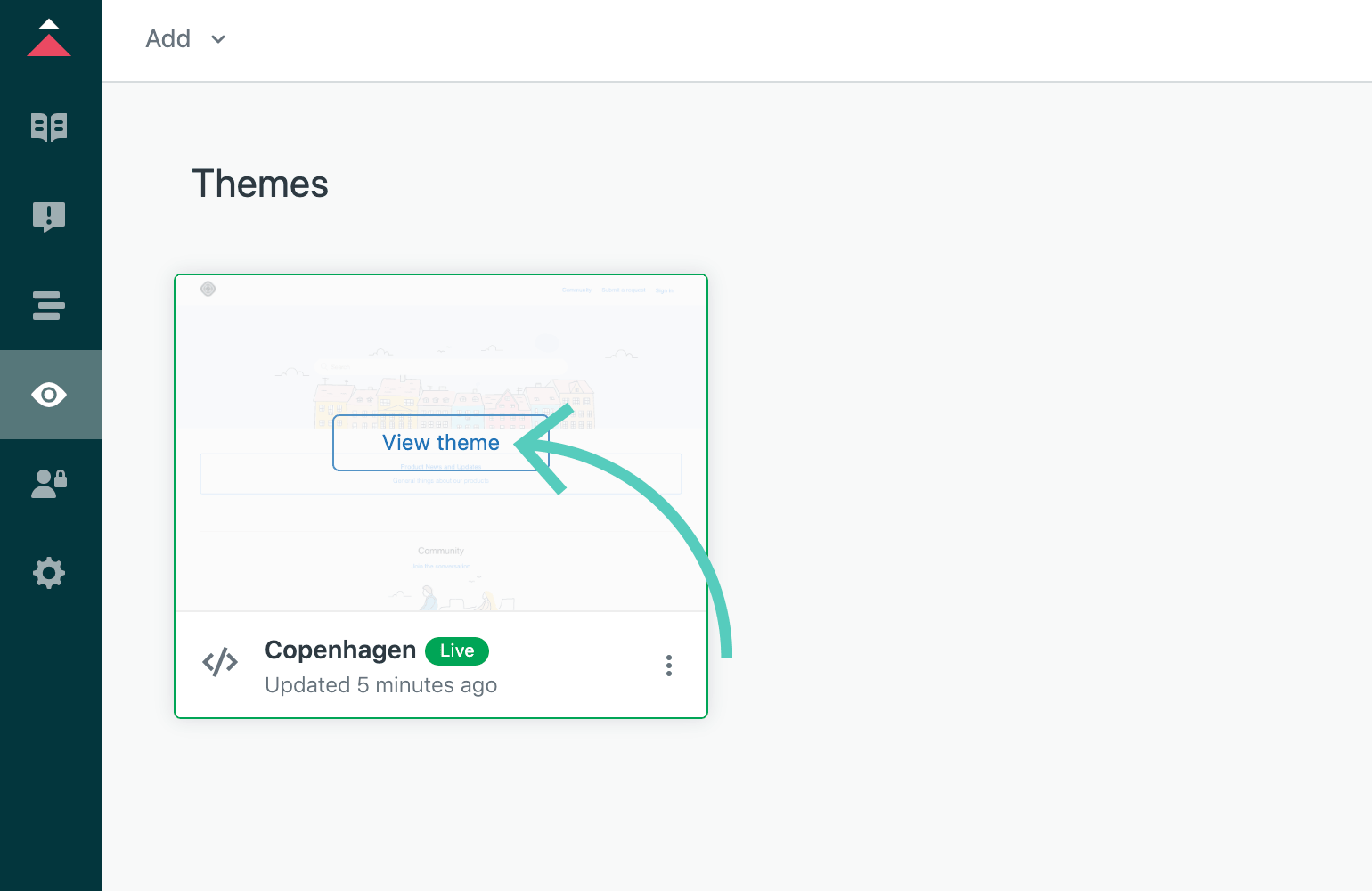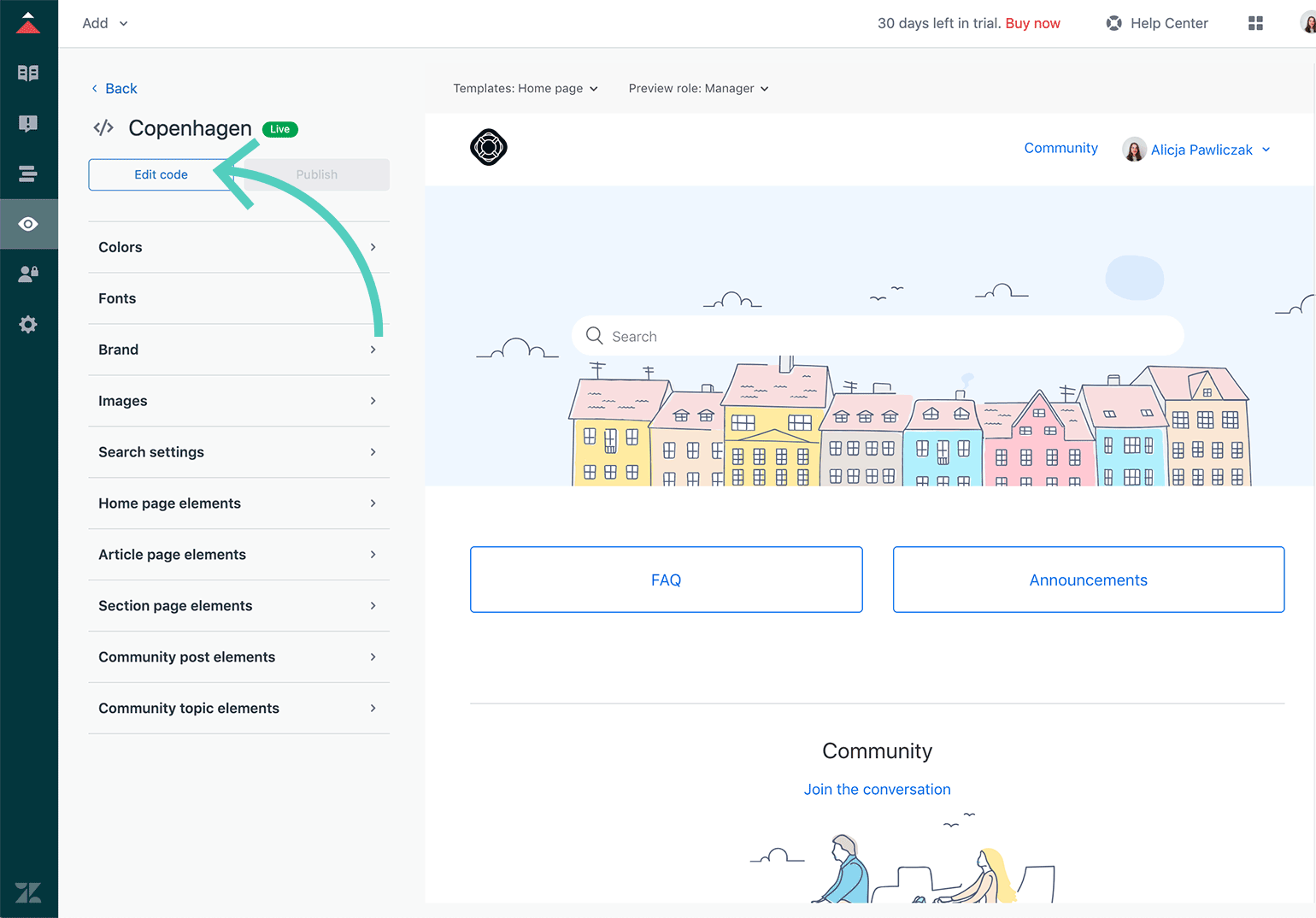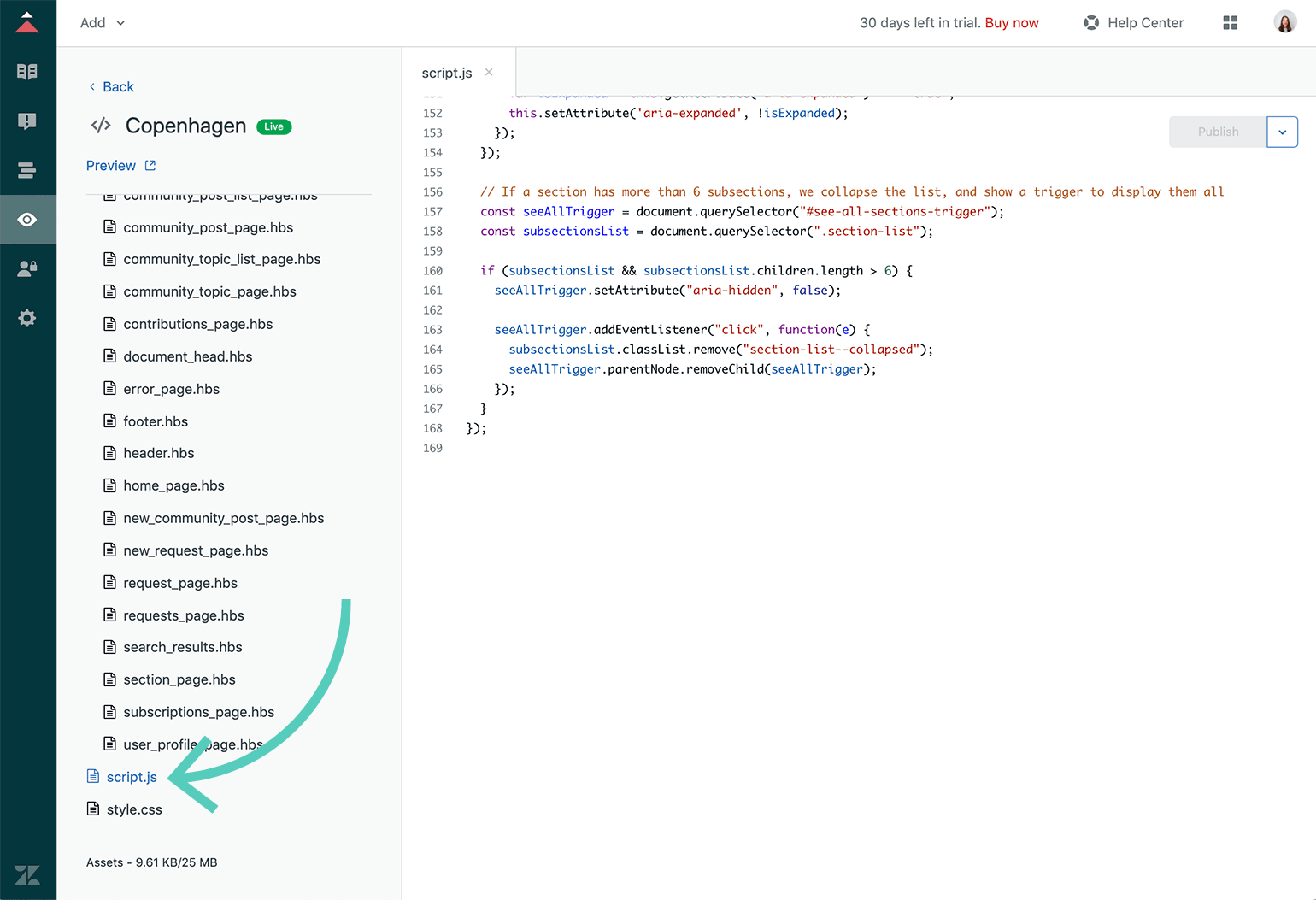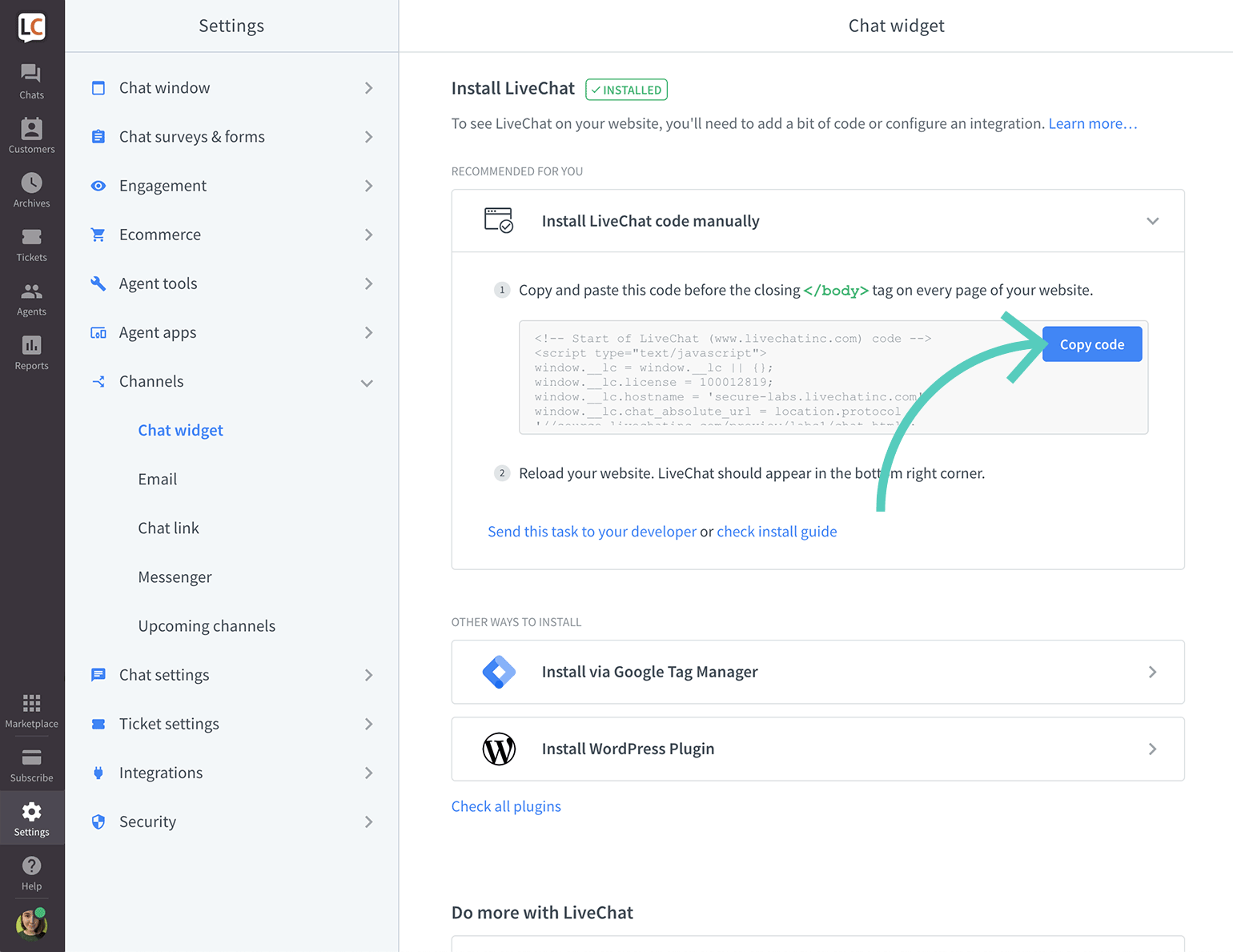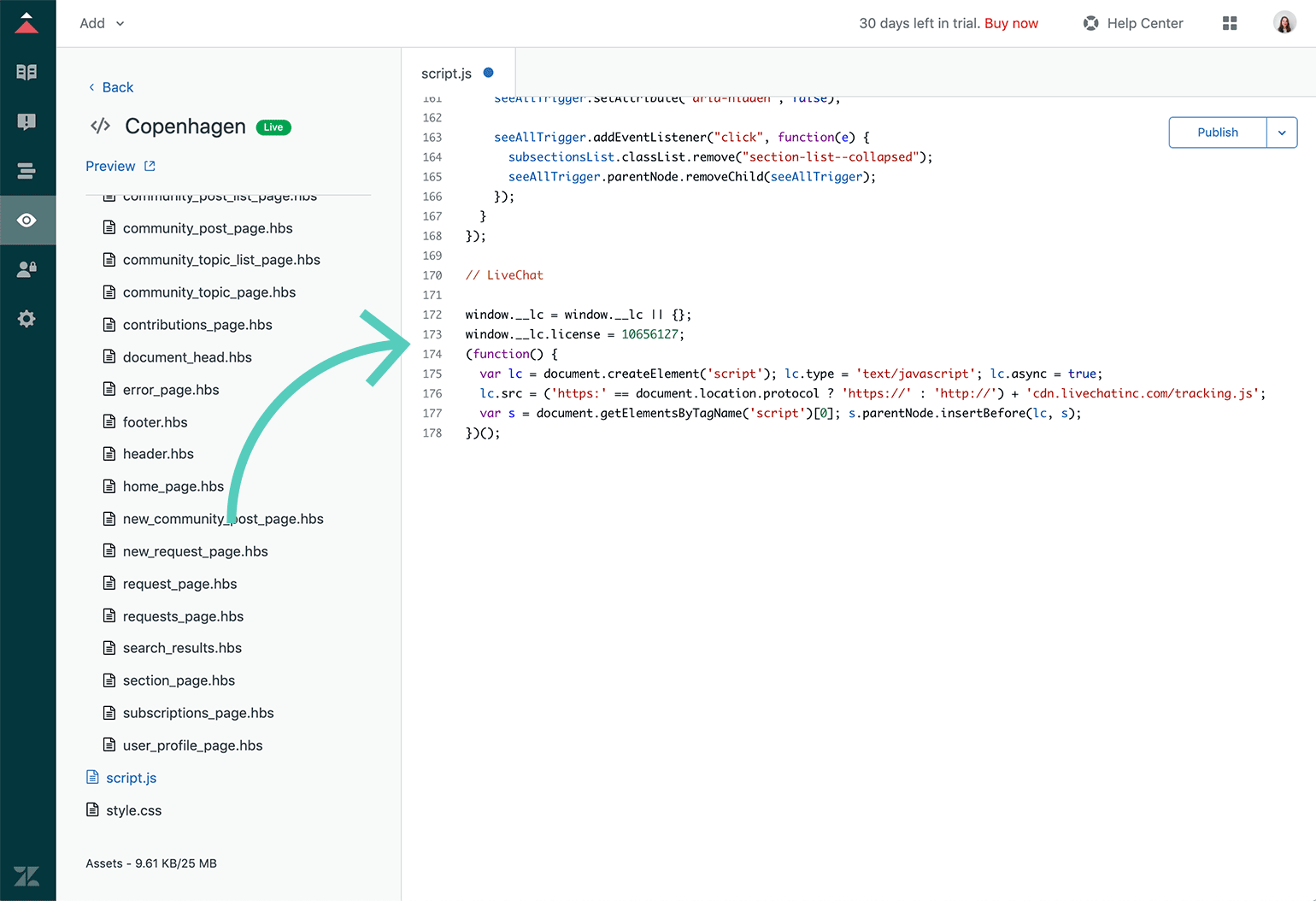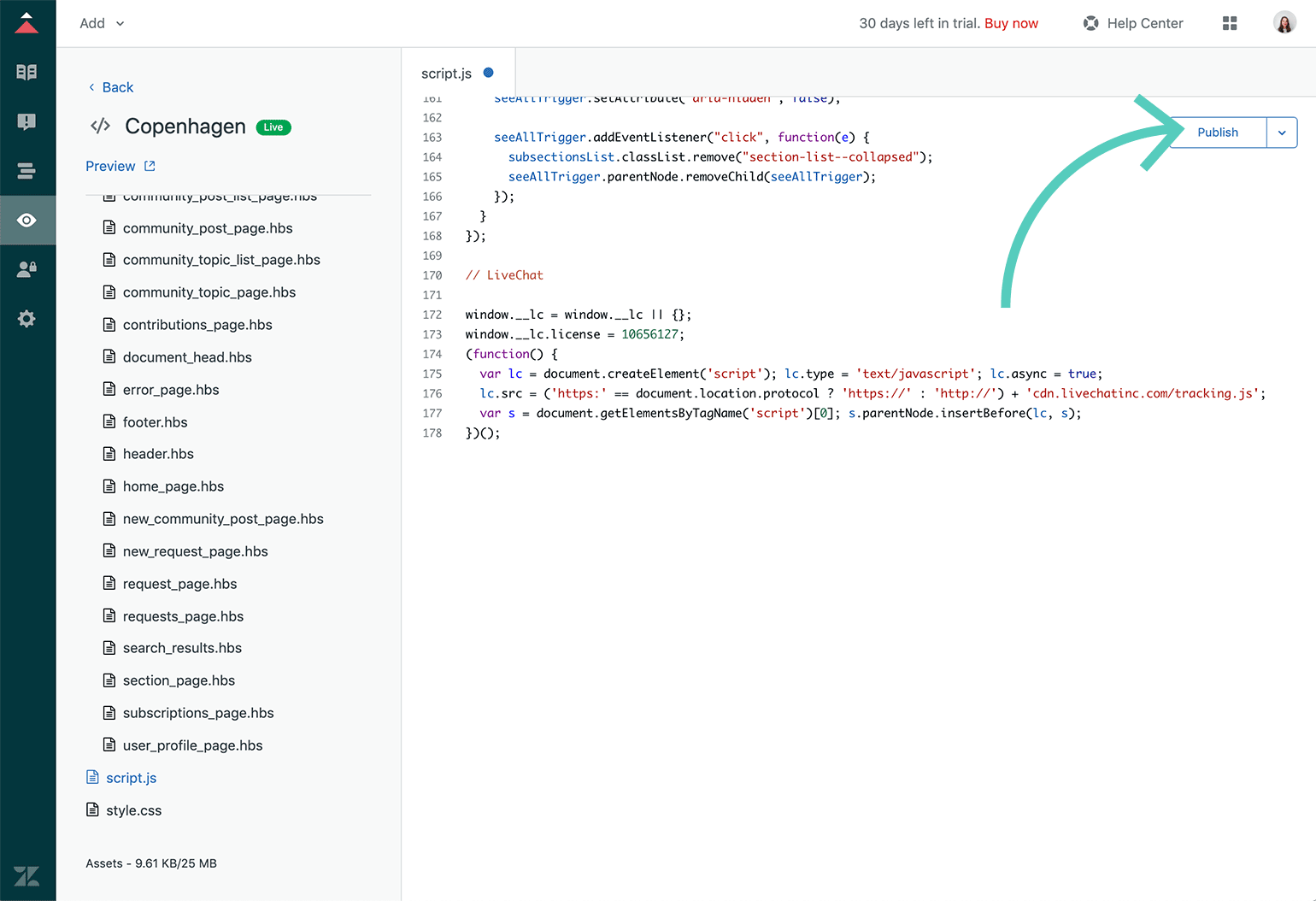 That's it. Go to your knowledge base and refresh the page. You should see the chat widget in the bottom right corner.