X-Cart: chat with online shoppers
This short tutorial will guide you through the process of installing LiveChat on your X-Cart store. Start chatting with visitors and convert them into customers within minutes.
Installation
To place a live chat function on your X-Cart store, follow the steps below:
Login to your X-Cart store and go to the Look & Feel section.

Proceed to the Custom JavaScript tab.

Go to the code section and copy the code found there.

Paste LiveChat tracking code to your X-cart Custom JavaScript section without two first and two last lines.
Click on Save to finalize.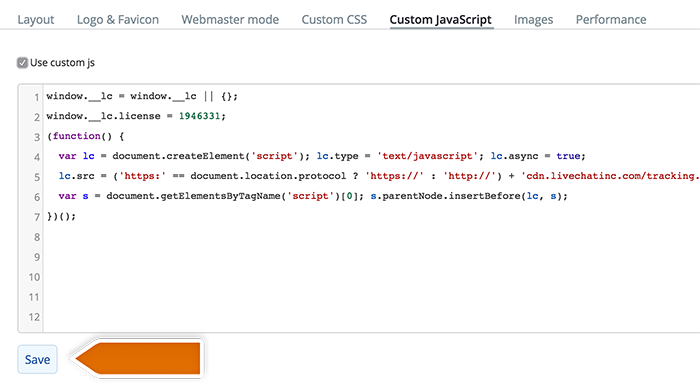 Congratulations! From now on, your visitors will be able to contact you via chat on your page.
What's next
All you need to do to start chatting with customers is to pick an application. You can use our web application or one of the dedicated desktop applications.
You should also check out our Knowledge base to pick up good practices: